EU
Turkey
SMC Turkey Otomasyon A.Ş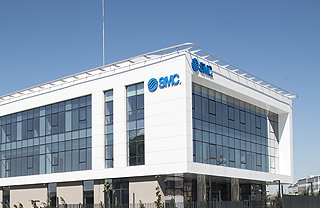 SMC Turkey Otomasyon A.Ş
Teskoop Sanayi Bölgesi, Deliklikaya Mahallesi,
Fersah Cad. No:130-132/1, 34555
Arnavutköy / Istanbul, Turkey
Phone: +90-212-472-52-52
Fax: +90-212-489-0-437
e-mail: satis@smcturkey.com.tr
URL: http://www.smcturkey.com.tr
Number of employees
Approx. 170
Managing Director
Turgay UÇAR
Head office / Factory building
Land area:10,000 m2
Floor space: Approximately 23,000 m2
SMC products were introduced to the Turkish market by our distributor in 1993. Then, along with the expansion of the Turkish economy, SMC Turkey Otomasyon A.Ş was established in 2010.
With its headquarters located 24 km from the Istanbul Airport, SMC Turkey has created a distribution network of four sales offices and ten sales outlets in various locations throughout the nation.
SMC Turkey assembles valve manifolds, FRL combinations, and cylinders according to the requests of their customers.