EU
Lithuania
SMC Automation UAB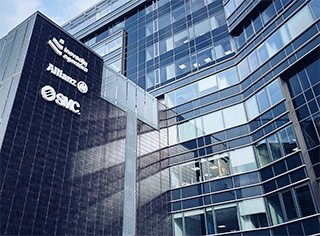 SMC Automation UAB
Technopolis Beta
J. Balcikonio str. 3, 08247 Vilnius, Lithuania
Phone: +370-5-230-8118
e-mail: info@smclt.lt
URL: http://www.smclt.lt
Managing Director
Torbjörn Lundberg
(SMC Sweden)
Sales manager
Marius Lipnickas
SMC Automation UAB was founded as a subsidiary of SMC Sweden in 2005.
SMC Lithuania provides SMC products mainly to the manufacturing industry for maintenance of their equipment. Through the introduction of SMC's pneumatic equipment, they are also promoting industrial automation and the subsequent reduction of labor.
Their sales network extends to Vilnius and, through distributors, to Kaunas and Klaipeda.