EU
Romania
SC SMC Romania S.r.l.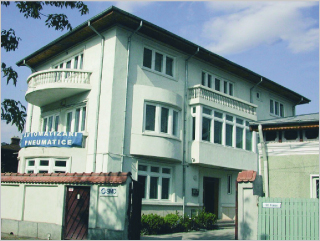 SC SMC Romania S.r.l.
Str Frunzei 29, Sector 2, Bucharest, Romania
Phone: +40-213205111
Fax: +40-213261489
e-mail:office@smc.ro
URLhttp://www.smcromania.ro
| | |
| --- | --- |
| Number of employees | Approx. 100 |
| Commercial Director | Victor Dahnovici |
SMC Romania S.r.l. was established in 1996.
Their head office in Bucharest is augmented by eight regional sales offices. These in turn are further supported by a network of 25 distributors which together form a network providing excellent service. With warehouses located at their head office and sales offices, and the inventories stocked by their distributors, they can respond quickly to customer needs.