USA
Argentina
SMC Argentina SA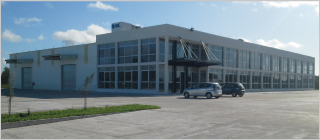 SMC Argentina SA
Austria Norte 1831, Troncos del Talar,
Parque Industrial Tigre,
Buenos Aires - Argentina
Phone: +54-11-4715-0233
Fax: +54-11-4715-0233
e-mail: info@smcar.com.ar
URL http://www.smcar.com.ar
Number of employees
Approx. 50
General Manager
Ernesto Gesualdi
Sales Manager
Carlos Mottironi
Head office /
Factory building
Land area:29,352m2
Floor space:3,340m2
SMC Argentina S.A. was established in 1993 as an SMC CORPORATION (Japan) fully-owned subsidiary to sell SMC products and offer support and service in Argentina.
A wide variety of actuators and special products are assembled locally to meet customer requirements. In addition, comprehensive products and parts stock are available. They are servicing the market with the head office located in Buenos Aires, representative offices in Rosario, Cordoba and Tucuman, and with distributors in the main industrial areas of Mendoza, San Luis, Salta, Rafaela and Neuquén.
They also provide service for their neighbouring country, Uruguay.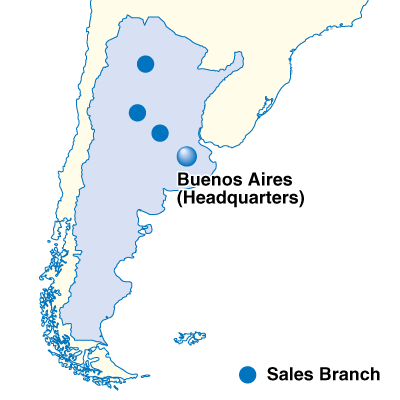 Rosario resident sales
Cell phone: +54-9-341-576-0750
National call center (Phone/Fax):
+54-11-4715-0233
eMail: smccrm@smcar.com.ar

Córdoba resident sales
Cell phone: +54-9-351-606-8774
National call center (Phone/Fax):
+54-11-4715-0233
eMail: smchmb@smcar.com.ar

Tucumán resident sales
Cell phone: +54-9-381-529-7899
National call center (Phone/Fax):
+54-11-4715-0233
eMail: smcdad@smcar.com.ar