ASIA
Philippines
Shoketsu SMC Corporation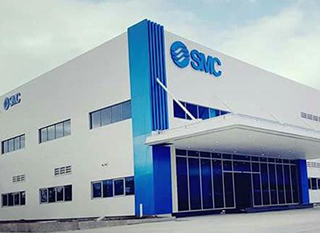 Shoketsu SMC Corporation
Lot 9E First Philippine Industrial Park II (FPIP II) Sto Tomas, Batangas 4234 Philippines
Phone: +63-2-8809-0565
Fax: +63-43-779-8990
e-mail: sales@shoketsu-smc.com.ph
URL: http://www.shoketsu-smc.com.ph/
| | |
| --- | --- |
| Number of employees | Approx. 60 |
| General Director | Terry Yeo |
Shoketsu SMC Corporation (the Philippines) was established in 2003. The Headquarters is located at FPIP II, Sto.Tomas, Batangas, and the company established branches in Quezon City, Cebu and Pampanga.
Shoketsu SMC provides support to customers in areas of semiconductors, electronics, food and beverages, automotive, and related industries by providing knowledge on the newest SMC products and pneumatic technology.
As part of its social responsibility to people in the Philippines, Shoketsu SMC continues efforts to spread knowledge on pneumatic technology by holding regular pneumatic seminars and symposiums for customers.
North Luzon Branch
Unit 25 Makyato Arcade, Mc Arthur
Highway, Mabacat, 2010 Pampanga,
Philippines
Phone: +63-45-458-2912
eMail: sales@shoketsu-smc.com.ph

地図を表示
National Capital Region (Manila) Branch
Unit 511, West Insula Condominium,
West Avenue, Quezon City,
1105 Philippines
Phone: +63-2-809-0565
eMail: sales@shoketsu-smc.com.ph

地図を表示
Cebu Branch
Unit 8 Hangout Bldg., S. B. Cabahug St.,
Ibabao Estancia, Mandaue City,
Cebu Island, 6014 Philippines
Phone: +63-32-564-9064
eMail: sales@shoketsu-smc.com.ph

地図を表示