-
Global Network
EU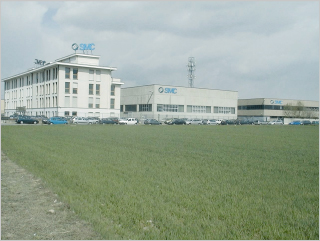 SMC Italia S.p.A.
Via Garibaldi 62, 20061 Carugate, (Milano), Italy
Phone: +39-02-9271.1
Fax: +39-02-9271360
e-mail: mailbox@smcitalia.it
URL http://www.smcitalia.it
Number of employees
Approx. 400
Managing Director
Lucio Moriggi
Head office /
Factory building
Land area:9,100m2
Floor space:6,589m2
ISO certification
ISO 9001, ISO 14001
SMC has been operating in Italy since 1977 with the head office in Carugate (MI) and a manufacturing plant in Carsoli (AQ). The direct sales network and the indirect one, distributed through the country are the real asset of the company in terms of expertise and know-how and the ensure spread coverage and support. The direct sales network, complemented by a network of SMC's dealers present through the national territory, provides the coverage and assistance needed, such as to ensure a high quality service to customers. SMC Italy is certified UNI EN ISO 9001 as Carsoli manufacturing unit enjoys the certification UNI EN ISO 14001.