ASIA
South Korea
SMC Korea Co., Ltd.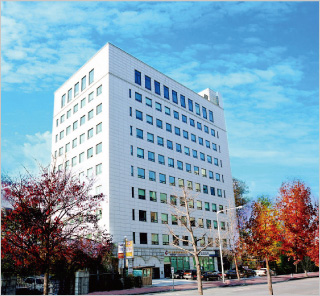 SMC Korea Co., Ltd.
Scout B/D 8F, 14, Gukhoe-daero 62-gil (Yeouido-dong), Yeongdeungpo-gu, Seoul, 07235, Korea
Phone: +82-(02) 3219-0700
Fax: +82-(02) 3219-0702
e-mail: help@smckorea.co.kr
URL http://www.smckorea.co.kr
| | |
| --- | --- |
| Number of employees | Approx. 740 |
| Managing Director | Sasahira Naoyoshi |
| Sales Manager | Kim Jung Woo |
| ISO certification | ISO 9001, ISO 14001, ISO 45001 |
SMC (Korea) Co., Ltd. was established in the capital city of Seoul in March 1995, and since then has continued efforts to improve service for users. In order to meet the needs of industry customers, SMC Korea established an organization and system to provide the best products and services, and currently holds the top market share in Korea.
In order to meet the diversified needs of customers, SMC Korea established the most advanced production and made-to-order system. Furthermore, in order to establish a quick delivery system, SMC Korea opened Korea Central Warehouse (KCW) equipped with a state-of-the-art facility on the site of Daejeon Factory.
In order to provide value-added technical services including product selection, system design, troubleshooting, urgent delivery, and education support, SMC Korea established a sales and supply network of 17 sales offices and more than 500 dealers and sales representatives.