EU
Belgium
SMC Belgium N.V./S.A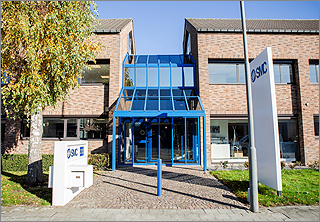 SMC Belgium N.V./S.A
Temesselei 232, 2160 Wommelgem, Belgium
Phone: +32-3-355-1464
Fax: +32-3-355-1466
e-mail: info@smc.be
URL http://www.smc.be
| | |
| --- | --- |
| Number of employees | Approx. 25 |
| General manager | Hugues Maes |
SMC Belgium N.V./S.A. was founded in 1981.
Their head office in Wommelgem which is adjacent to Antwerp, in addition to its sales and training departments, has a warehouse where valve manifolds and special order products are assembled.
SMC Belgium supplies quality pneumatic equipment and services at competitive prices to satisfy customers' needs.