ASIA
India
SMC Corporation (India) Pvt. Ltd.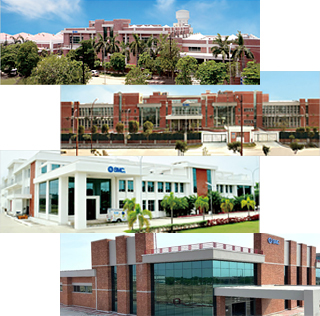 SMC Corporation (India) Pvt. Ltd.
A-4, Sector-88, Noida-201 305 India
Phone: +91-0120-4780222

e-mail: info@smcindia.in
URL http://www.smcin.com
Number of employees
819
Managing Director
R. K. Malhotra
Sales Manager
Rajeev Yamdagni
Head office /
Factory building
Land area:327,000m2
ISO certification
ISO 9001:2015, ISO 14001:2015, ISO 45001:2018
Incorporated in the year 1995 SMC Corporation(India) Pvt. Ltd. has become a dominant force in the Indian industrial circles by satisfying the customer's automation needs to the best of our abilities. Headquartered in Noida near the capital city of New Delhi, SMC India is spread over 327,000m2 of compound area which includes four state-of-art manufacturing facilities and distribution warehouse.
SMC India has an extensive sales network of Branch offices and Resident Engineers located across the country covering all major cities and industrial areas providing nationwide support to our customers. In order to help customers automate better, SMC India has a policy of tandem product development which helps to anticipate the ever-changing future needs of automation spanning industrial sectors.