-
Electric Actuators

■Compact, Low Profile
Table height: 28mm (For LEMC/H/HT, size 25)
Table height reduced by using belt drive and offset guide.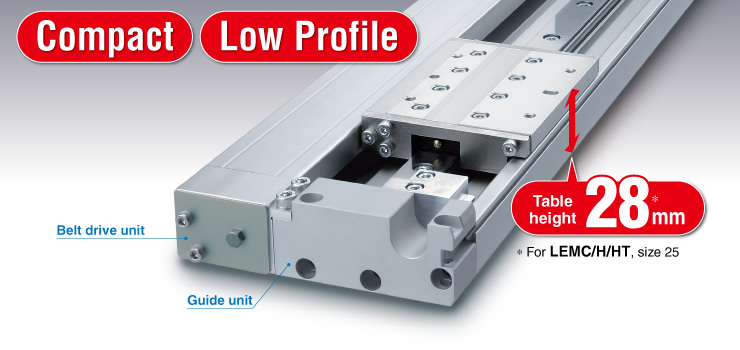 ■Guide mechanism can be selected.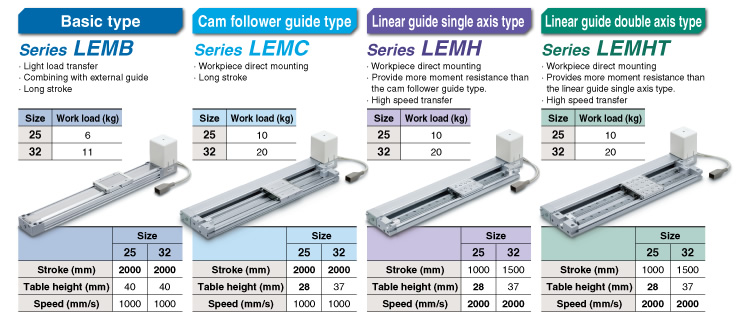 ■Selectable controllability (Controller)
End to end operation similar to an air cylinder (12 intermediate stop positions)
Easy position setting using numerical inputs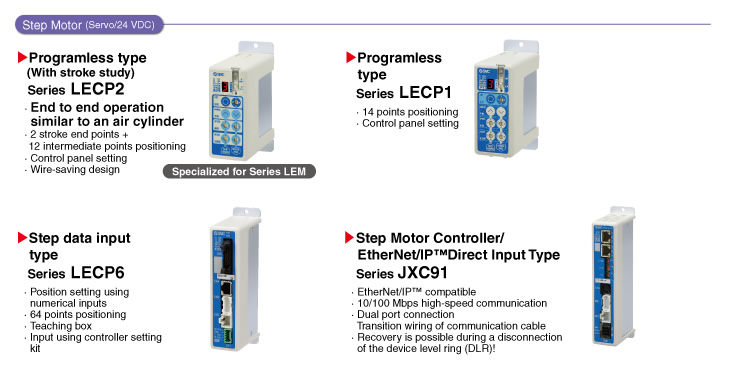 Mounting interchangeable with the conventional E-MY series

Can be connected to various types of guide. (Series LEMB)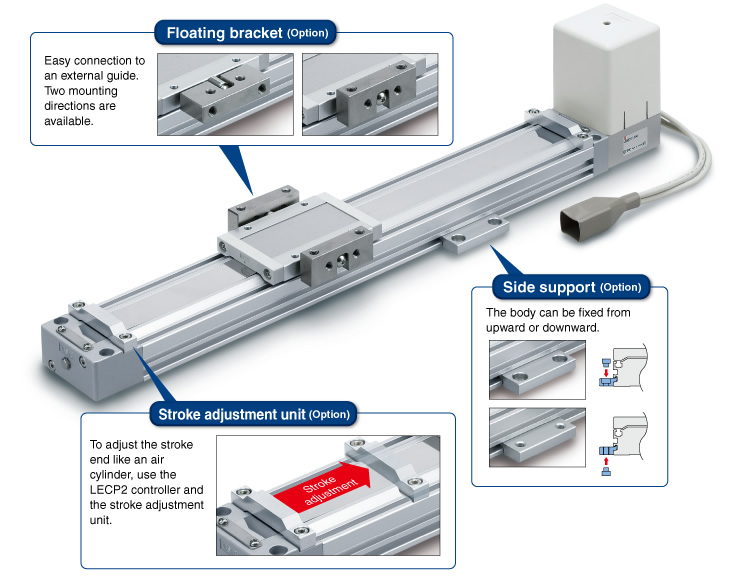 Easy maintenance (Series LEMC/H/HT)
The drive unit and the guide unit are separable.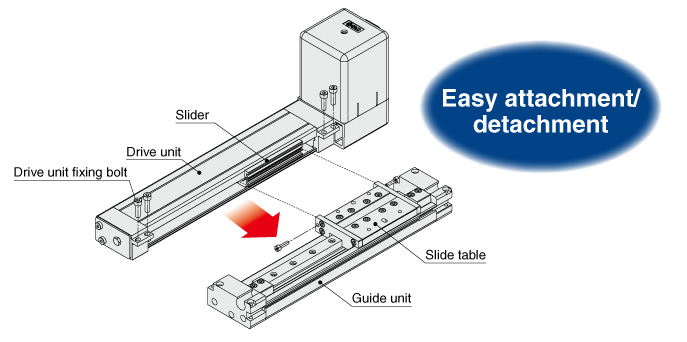 Motor Placement: Mounting position of the motor is user selectable and can either be on the top, bottom, left, or right of the actuator.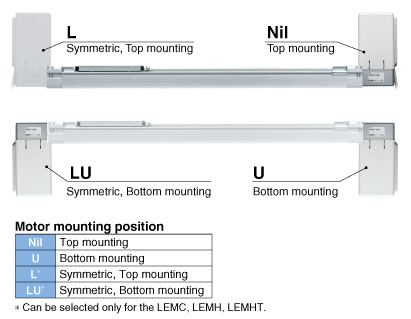 ■Programless Type (With Stroke Study) Series LECP2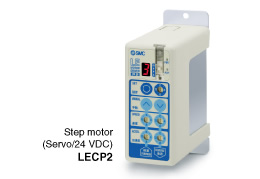 Stroke end operation similar to an air cylinder is possible.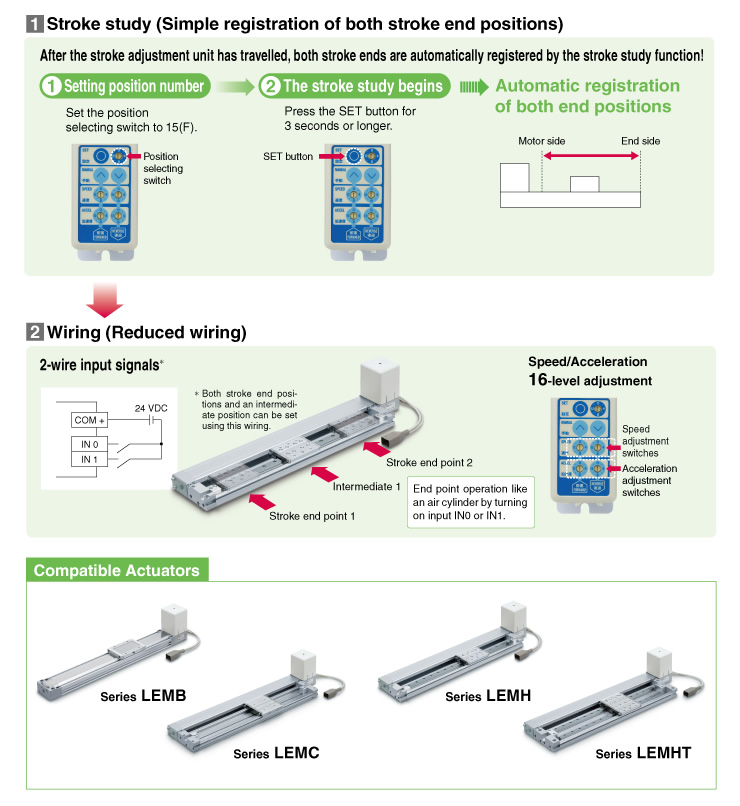 ■Programless Type Series LECP1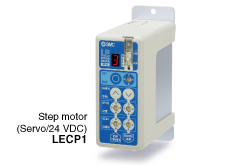 No Programming
Capable of setting up an electric actuator operation without using a PC or teaching box.

■Step Data Input Type Series LECP6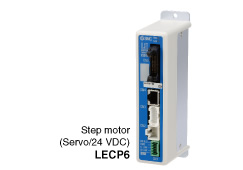 Simple Setting to Use Straight Away
●Easy Mode for Simple Setting
If you want to use it right away, select "Easy Mode."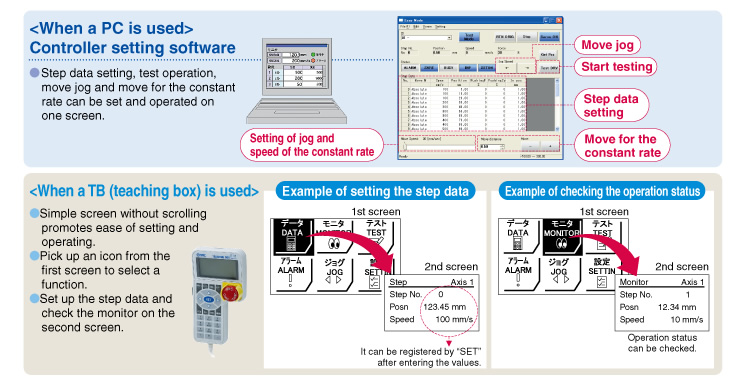 ●Normal Mode for Detailed Setting
Select normal mode when detailed setting is required.
Step data can be set in detail.
Signals and terminal status can be monitored.
Parameters can be set.
JOG and constant rate movement, return to origin, test operation and testing of forced output can be performed.
■Series Variations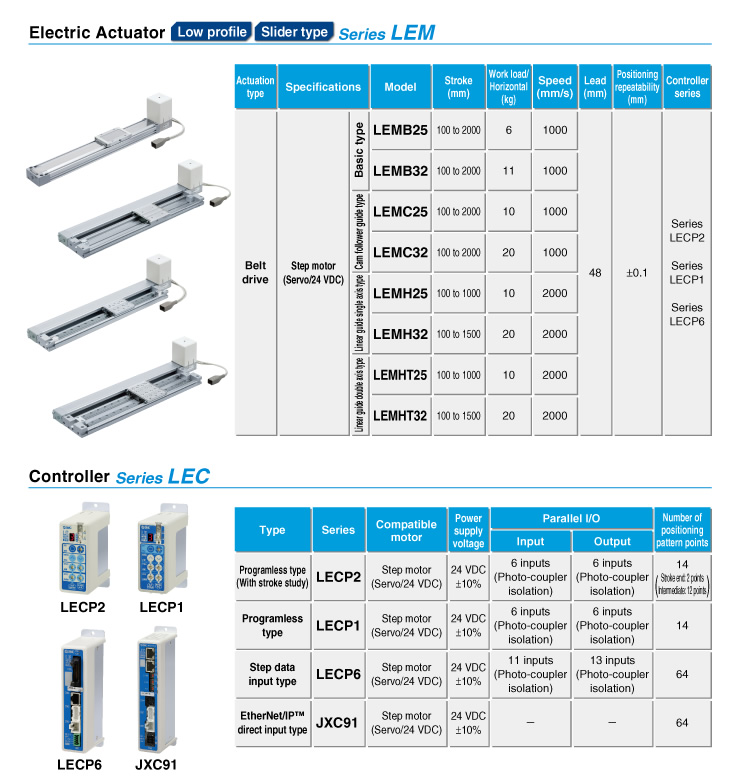 Page top