|

Rotary Table Series LER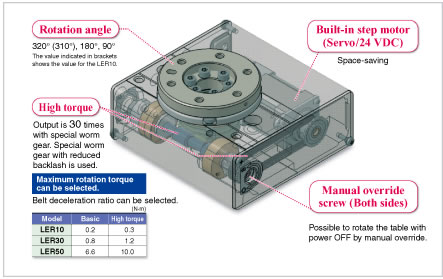 Shock-less/High speed actuation
Max. speed: 420°/sec (7.33 rad/sec)
Max. acceleration/deceleration: 3,000°/sec2
(52.36 rad/sec2)
Positioning repeatability: ± 0.05°
Repeatability at the end: ± 0.01°
(Pushing control/With external stopper)
Rotation angle
320°(310°), 180°, 90° The value indicated in brackets shows the value for the LER10.
Possible to set speed, acceleration/deceleration, and position. Max. 64 points
Energy-saving product
Automatic 50% power reduction after the table has stopped.
Low profile/Space-saving

Basic and high precision types are available.
Basic type/LER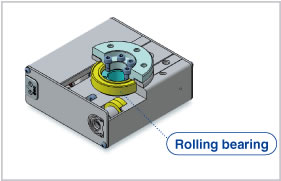 High precision type/LERH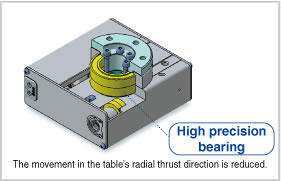 Easy mounting of workpieces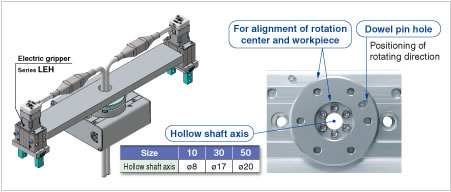 Tolerance between table's inside and outside diameter: H8/h8
Dowel pin hole
Hollow shaft axis
Accommodates wiring and piping of workpieces.
Easy mounting of the main body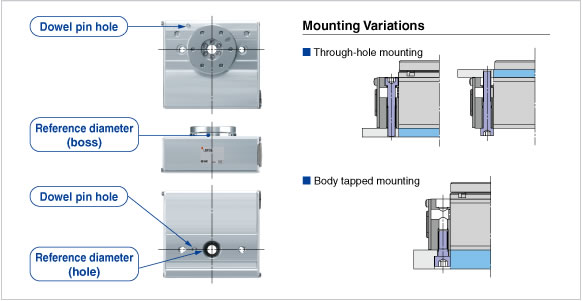 With external stopper/Rotation angle: 90°/180° specification
Repeatability at the end: ±0.01°

|

Application Examples

Rotation transfer after gripping in combination with a gripper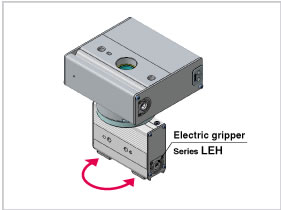 Vertical transfer: No change in speed due to load fluctuation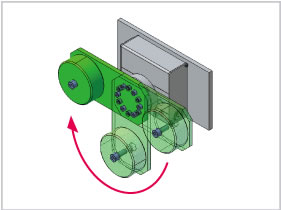 |

Continuous Rotation Specification

Rotation angle:360°