Various functions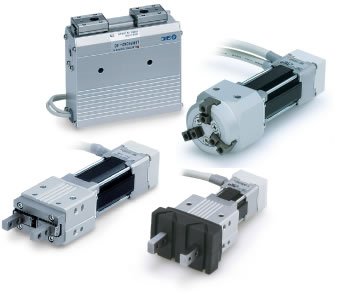 With drop prevention function (Self-lock mechanism is provided for all series.)
Gripping force of the workpieces is maintained when stopped or restarted.
The workpieces can be removed with manual override.
Energy-saving product
Power consumption reduced by self-lock mechanism.
Compact body sizes and long stroke variations
Gripping force equivalent to the widely used air grippers is available.
With gripping check function
Identify workpieces with different dimensions/detect mounting and removal of the workpieces.
Possible to set position, speed and force. (64 points)
|

Z Type (2 Fingers) Series LEHZ / Size: 10, 16, 20, 25, 32, 40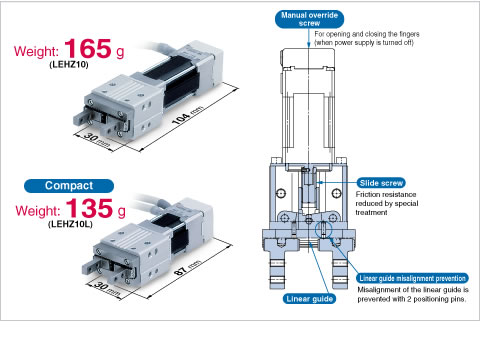 Compact and lightweight
Various gripping forces

|

ZJ Type (2 Fingers) Series LEHZJ / Size: 10, 16, 20, 25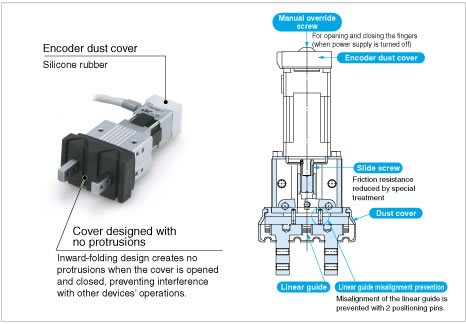 Sealed-construction dust cover (Equivalent to IP50)
Prevents machining chips, dust, etc., from getting inside
Prevents spattering of grease, etc.
3 types of cover material
Chloroprene rubber (black): Standard
Fluororubber (black): Option
Silicone rubber (white): Option
|

F Type (2 Fingers) Series LEHF / Size: 10, 20, 32, 40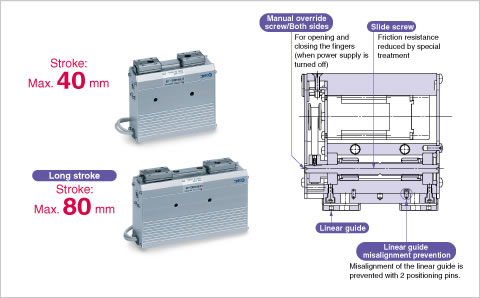 Can hold various types of workpieces with a long stroke.
Motor cable mounting direction can be selected.
Series LEHZ/LEHZJ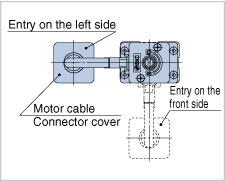 Series LEHF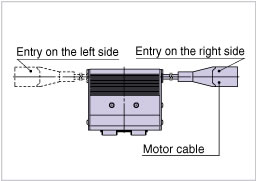 Series LEHS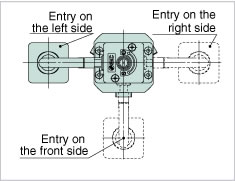 Mounting variations
Series LEHZ/LEHZJ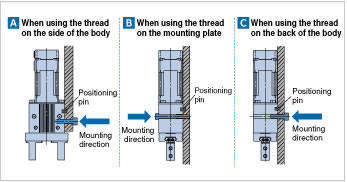 Series LEHF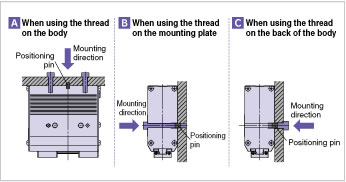 Series LEHS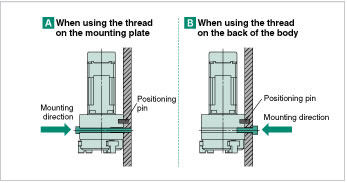 |

Application Examples

Gripping of components that are easily deformed or damaged

Alignment and selection
Gripping in a narrow space of
randomly lined parts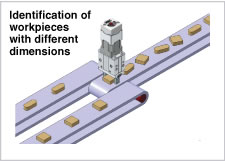 Gripping in a narrow space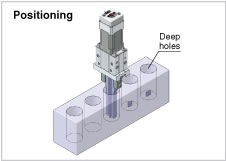 Soft touch/High frequency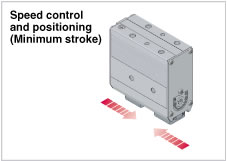 Gripping of cylindrical and spherical parts

Page top