Air Combination Model Selection Software
∗ The software (Download ver. or Web ver.) is available free of charge.
Please check the software precautions before use.
How to Install Selection Software
The following describes the installation procedures by taking the Shock
Absorbers selection software as an example.

1. Save the compressed file you have
downloaded into a folder.

2. Extract the compressed file.

Extract the compressed file in the ZIP
format. When you extract "Absorber Selector.zip",
the "AbsorberSelection ****" folder is then
created.

3. Start the installation

Open the "AbsorberSelecor ****" folder.
Double-click "SETUP.EXE" in the folder
to start the installation.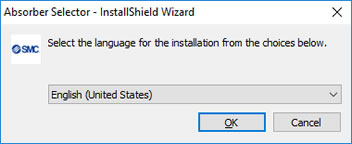 4. Installation screen

Select a language and click [OK].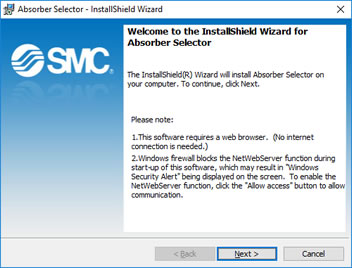 The Setup Wizard will start up. Click [Next].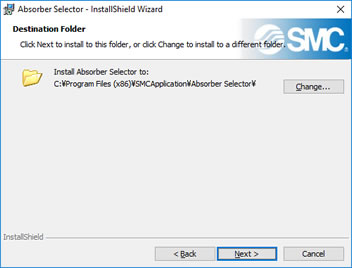 Check the installation destination and click [Next].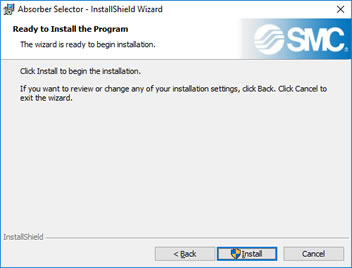 Click [Install] on the Installation screen.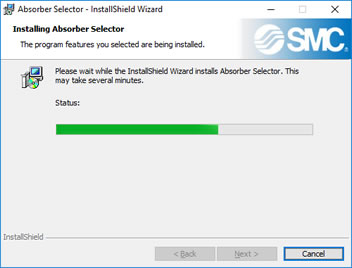 The installation will start running.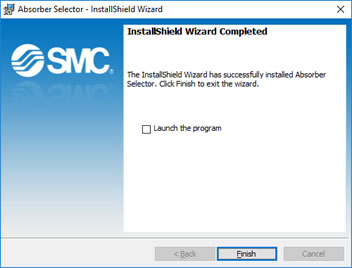 Check that the installation has been
completed, and then click [Finish].
5. Complete the installation

When the installation has been completed, the icon to run this
software is created on the desktop. Additionally, as [Start] →
[Programs] → [SMC Application] → [Absorber Selector] is
registered, you can also run this software from these selections.
The installation is then completed.