WEB Catalog
My List
My List Guide


Product List
Subject ⁄ Industry Classified Products

Rotary Actuators Vane Type
Rotary Actuator/Free Mount Type
CRBU2/CDRBU2
・It is possible to change the starting position freely according to the
 installation conditions.
・Lightweight: Weight reduced by 12%
・Can be directly installed in 6 different ways
・It is possible to adjust the angle as desired.
・It is possible to set the auto switch mounting position freely.
・With auto switch (CDRBU2 series: CDRBU2, CDRBU2WU)
Type
Series
Vane type
Size
Rotating angle
Single
Rotating angle
Double

Standard

CRBU2

Single
Double

10,15,20,30,40

90°180°270°

90°100°

With angle adjuster

CRBU2WU

Single
Double

10,15,20,30,40

90°180°270°

90°100°
Rotary Actuator/Free Mount TypeCRBU2/CDRBU2
| Type | Series | Download |
| --- | --- | --- |
| Standard | CRBU2 | |
| With angle adjuster | CRBU2WU | |

■Many combinations available!
Standard Type/Series CRB2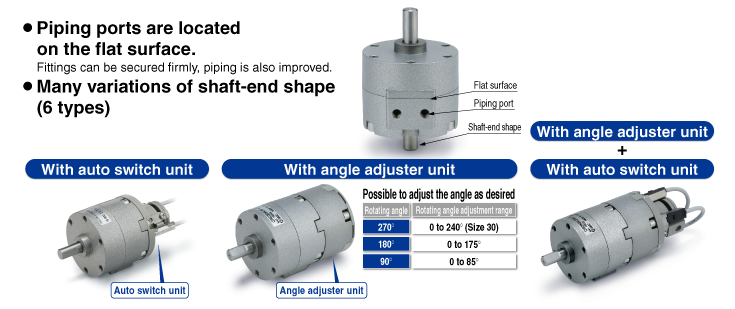 Free mount type/Series CRBU2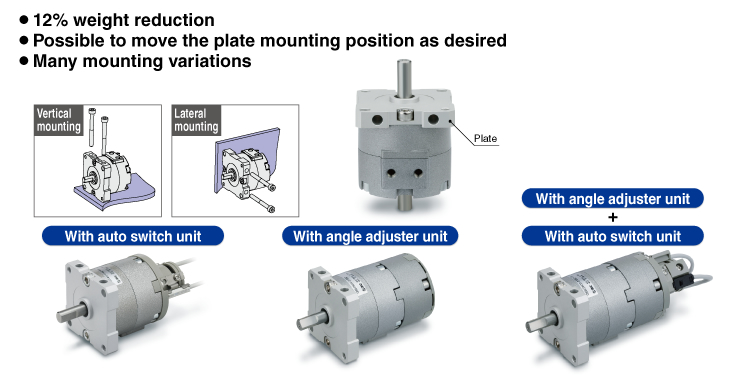 Shaft type variations
Six shaft options available(∗The figures below show size 30 actuators.)

Free Mount Type/Series CRBU2
Possible to change the starting position as desired to suit the installation conditions.
Conventional: 4 directions → 8 directions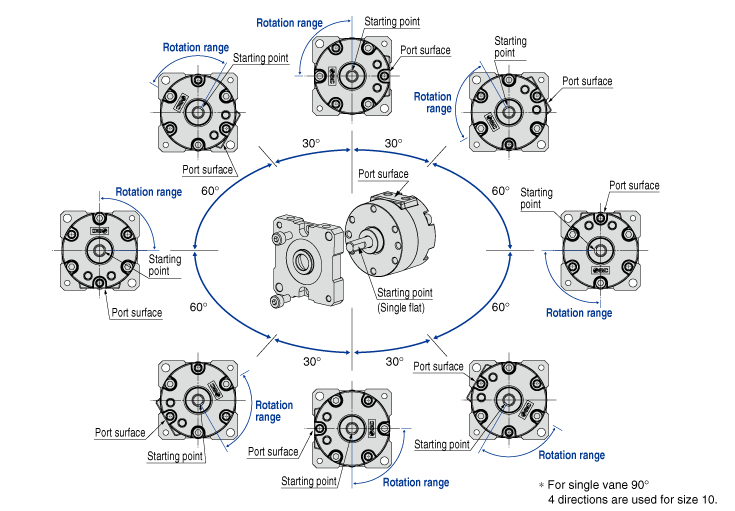 Interchangeable mounting with the current model
Six types of direct mounting are possible.

▲Page top