Product Information » New Products:Modular Connection Type Compressed Air Preparation Filter/Activated Carbon Filter AFF/AM/AMD/AMK Series
New Product Information
Modular Connection Type Compressed Air Preparation Filter/Activated Carbon Filter AFF/AM/AMD/AMK Series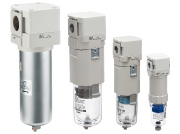 Updated Sep-23
With clogging switch (Excludes the AMK)

[New]

An element service indicator has been added.
(Excludes the AMK)
Compressed air purity class: ISO 8573
Weight reduced by 50%
AFF/AM□20: 0.19 kg (Existing model: 0.38 kg)
Face-to-face and depth dimensions reduced by 30%
The increased air flow capacity due to a reduced pressure drop contributes to energy saving.
Flow capacity increased by 50%
Pressure drop reduced by up to 50%
Product Features
Modular Connection Type Compressed Air Preparation Filter/Activated Carbon Filter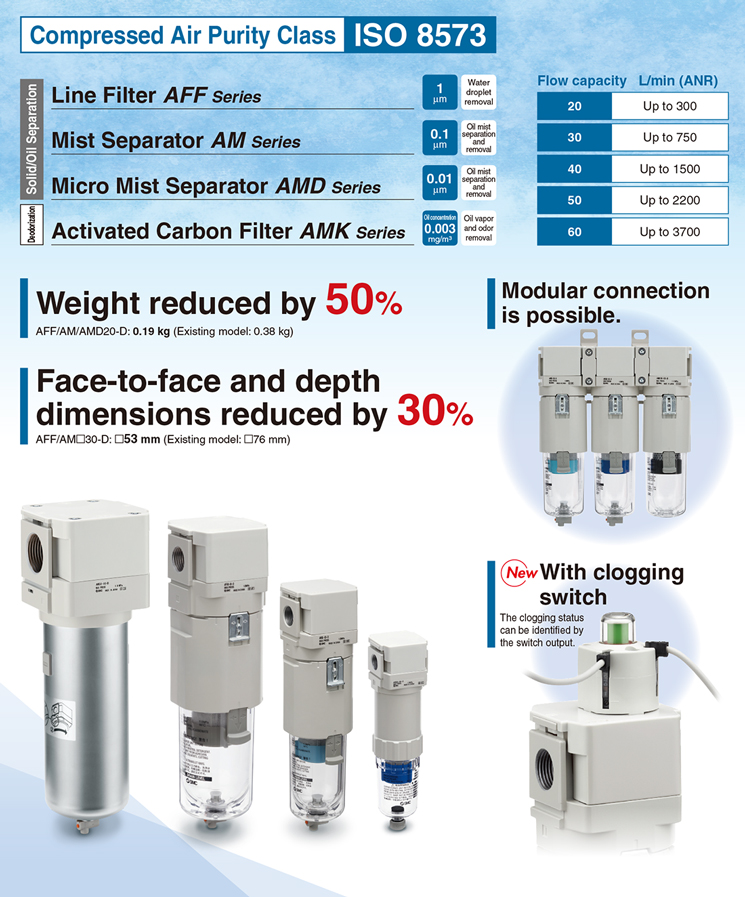 Reduced pressure drop contributes to energy saving.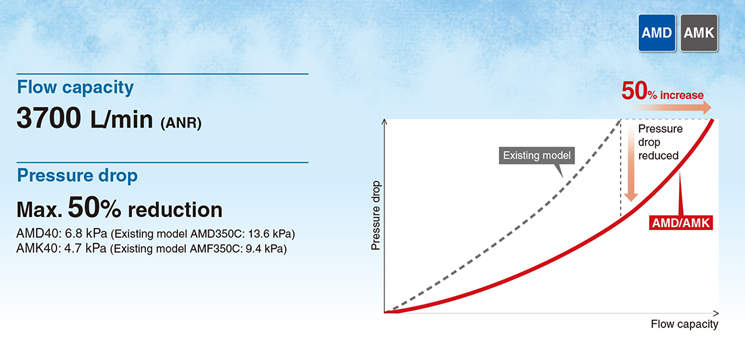 Space-saving design and reduced piping labor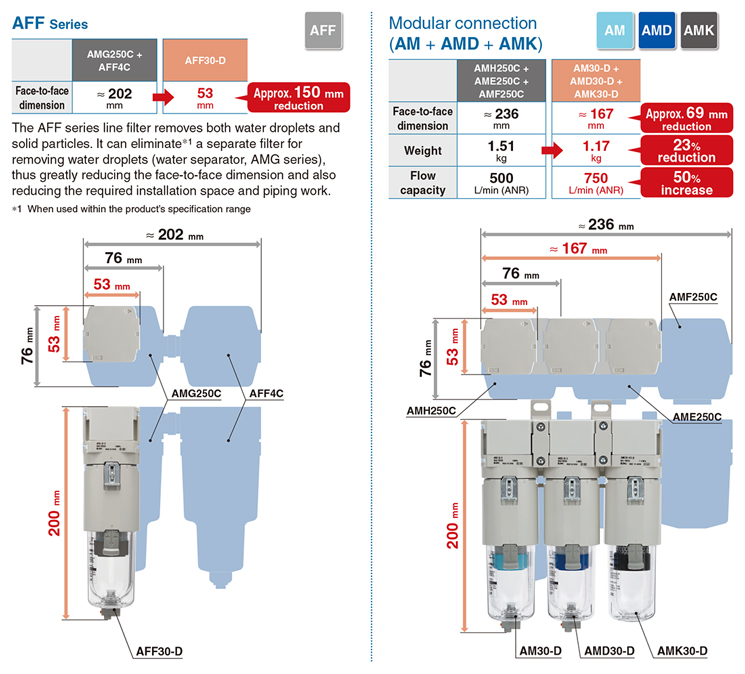 The differential pressure check mode (PSE200A series) allows for the quantification of the clogging state of each filter element.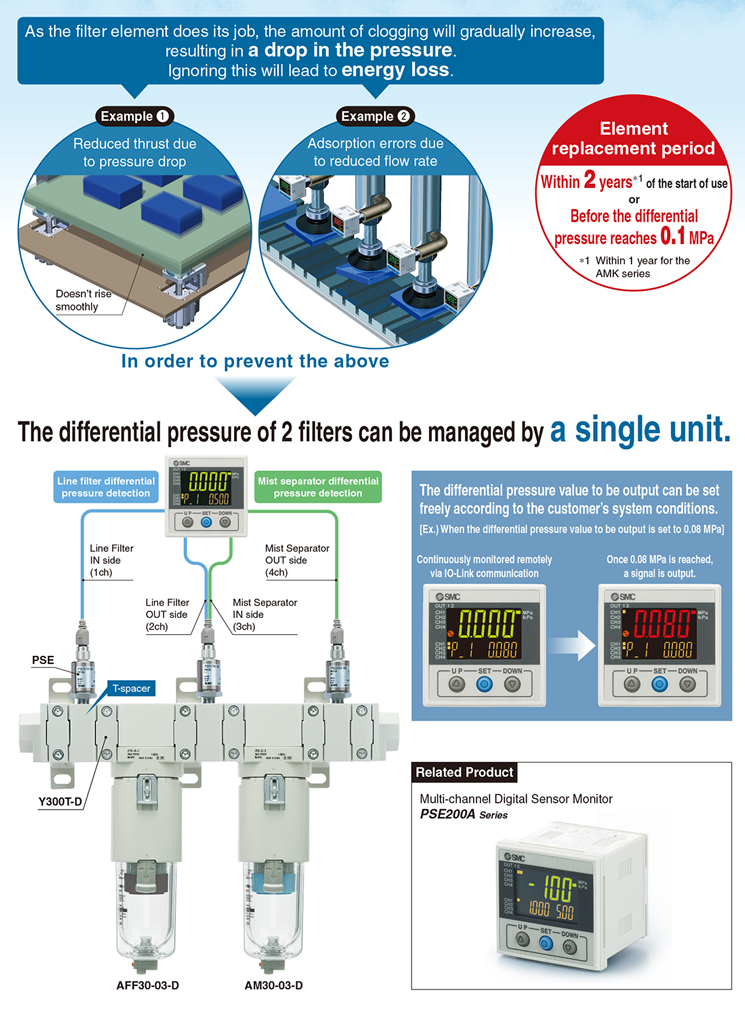 Easier replacement of the element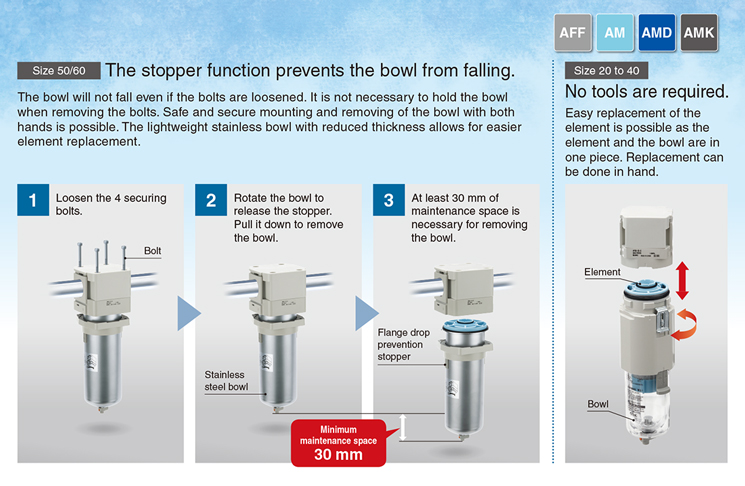 The time for replacement can be checked visually.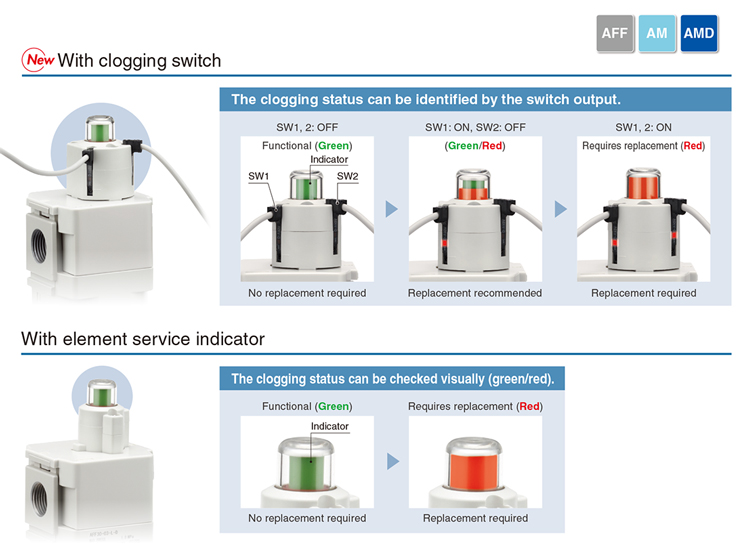 Lightweight

Color-identifiable elements
This eliminates the accumulation of condensate. Even high-velocity fluid is not spattered. The result is a compact bowl design.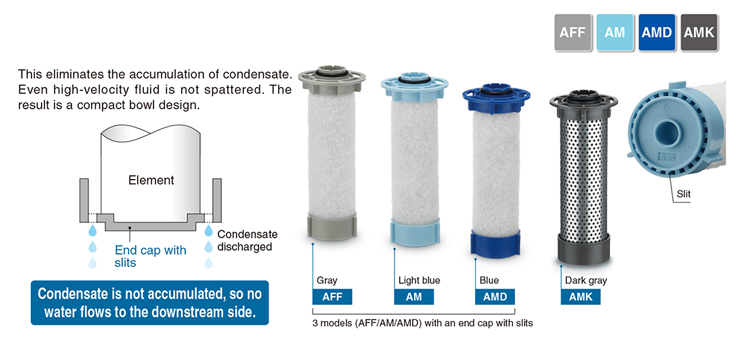 Transparent bowl guard (2-layer construction)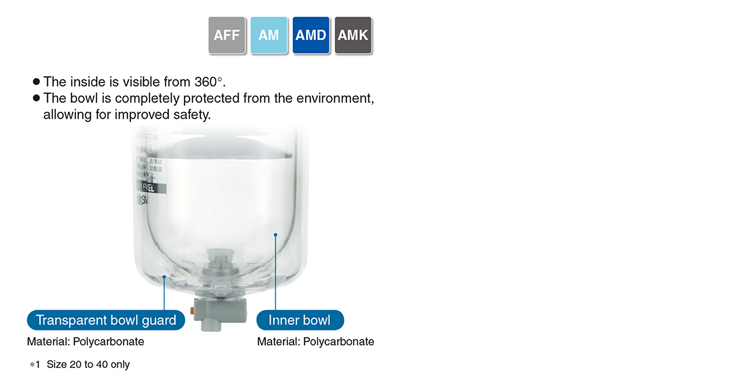 Improved flow capacity

Variations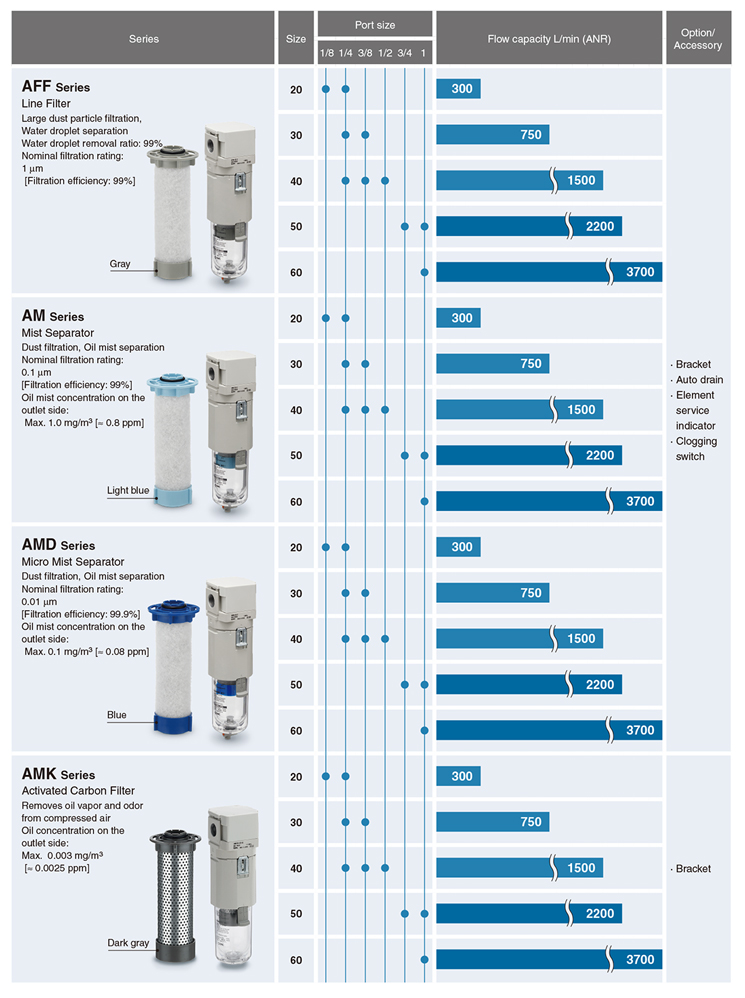 Compliant with ISO 8573 Compressed Air Purity Class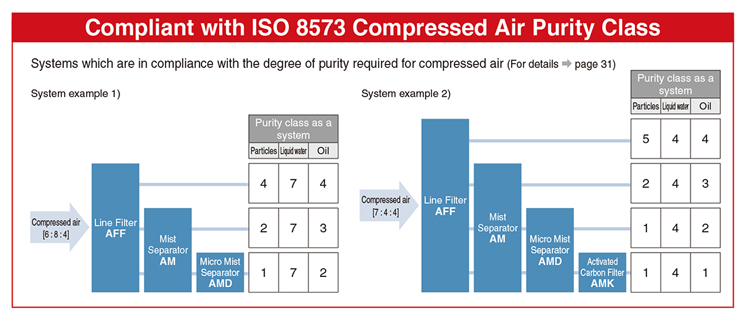 Certified by a third party organization

Simple Specials System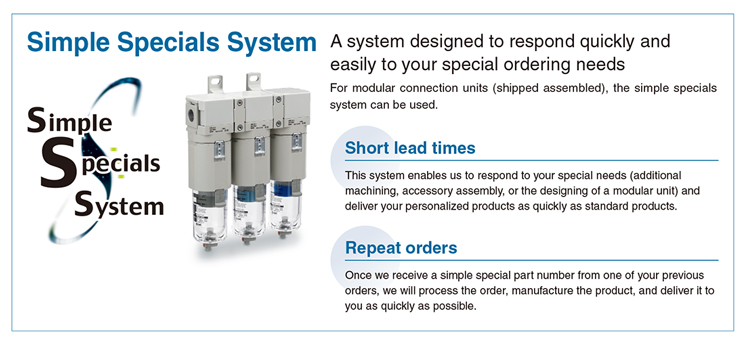 Please contact your local sales representative for more details.details.