Parallel Type Air Grippers
Air Gripper with Finger Changer Function MHF2-X7076A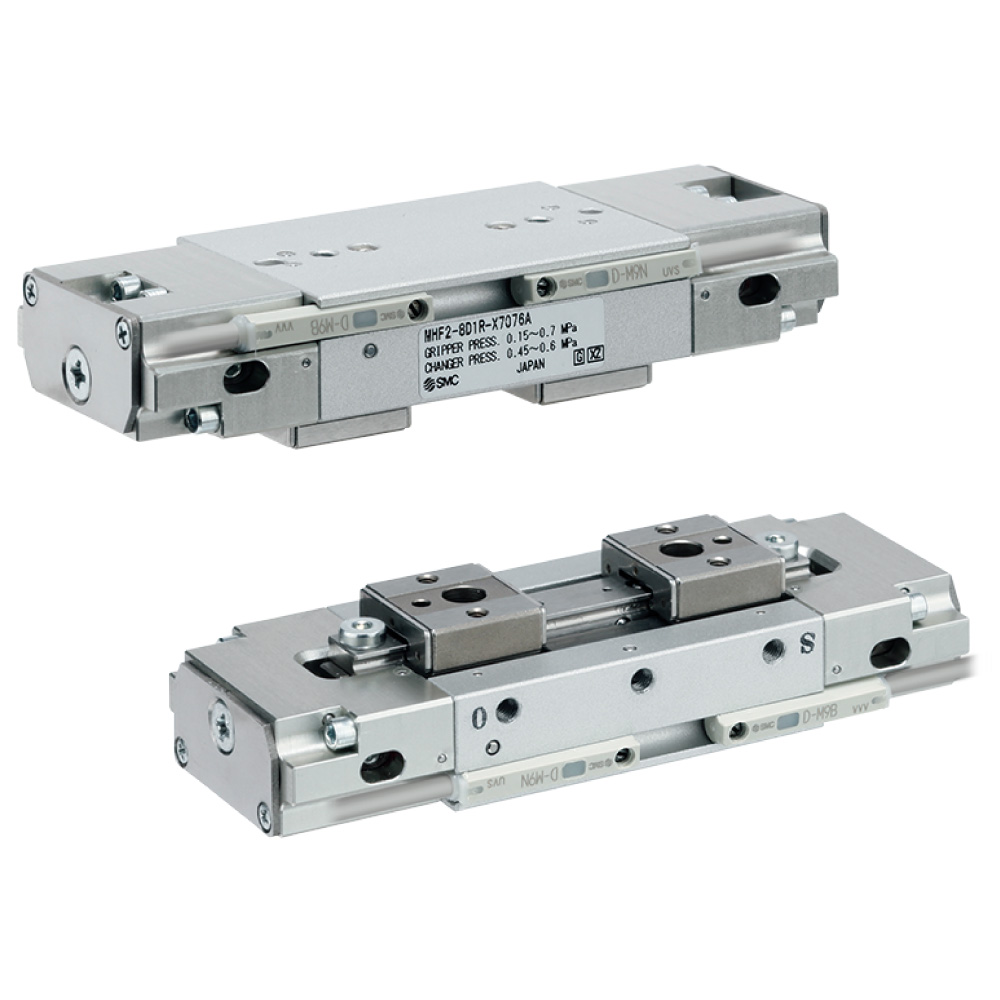 ・Automatic tool changer unit for robots
・The wiring and piping are bundled together in the body of the air gripper (robot side).
・Improves electric contact during tool changes, reduces air leakage due to defective piping connections, etc.
・Various workpieces can be handled by a single robot.
 Increased productivity due to reduced attachment replacement and positioning work
・Overall length: Reduced by 82% or more
・Weight: Reduced by 69% or more (485 g → 150 g)
2D/3D CAD

The new SMC CAD SYSTEM, CADENAS, allows you to output 2D/3D CAD data with full part numbers in various data formats. Responses to part number selection has been greatly improved with the newly developed system.

Click here for 2D/3D CAD
| Type | Series | Cylinder bore size (mm) |
| --- | --- | --- |
| With finger changer function | MHF2-X7076A | 8 |
Features
Automatic tool changer unit for robots The wiring and piping are bundled together in the body of the air gripper (robot side).
Improves electric contact during tool changes, reduces air leakage due to defective piping connections, etc.
Various workpieces can be handled by a single robot. Increased
productivity due to reduced attachment replacement and positioning work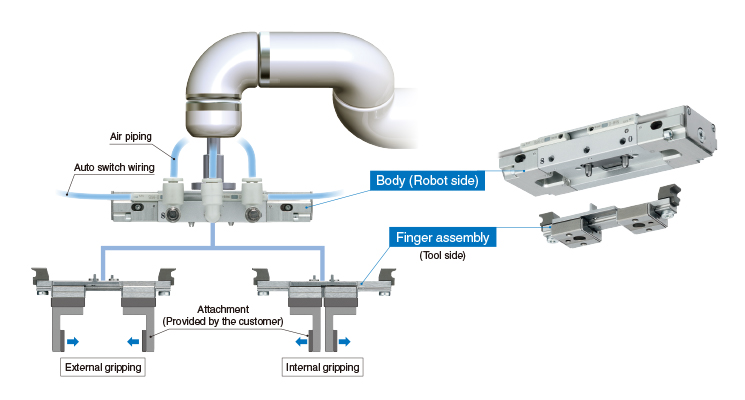 Overall length: Reduced by 82% or more

Weight: Reduced by 69% or more (485 g → 150 g)

(Compared with the existing model (MA210 + MHF2), size o8)
Configured for improved function and easier maintenance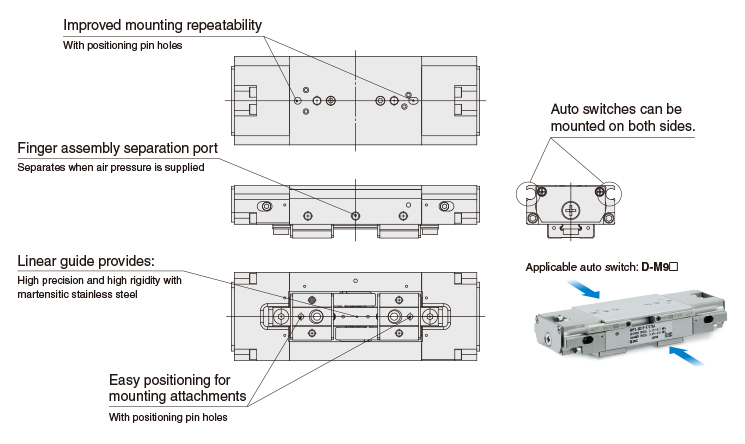 Mounting is possible from 2 directions.

Working Principle