Parallel Type Air Grippers
Low Profile Air Gripper/With One Finger Fixed MHF2-□F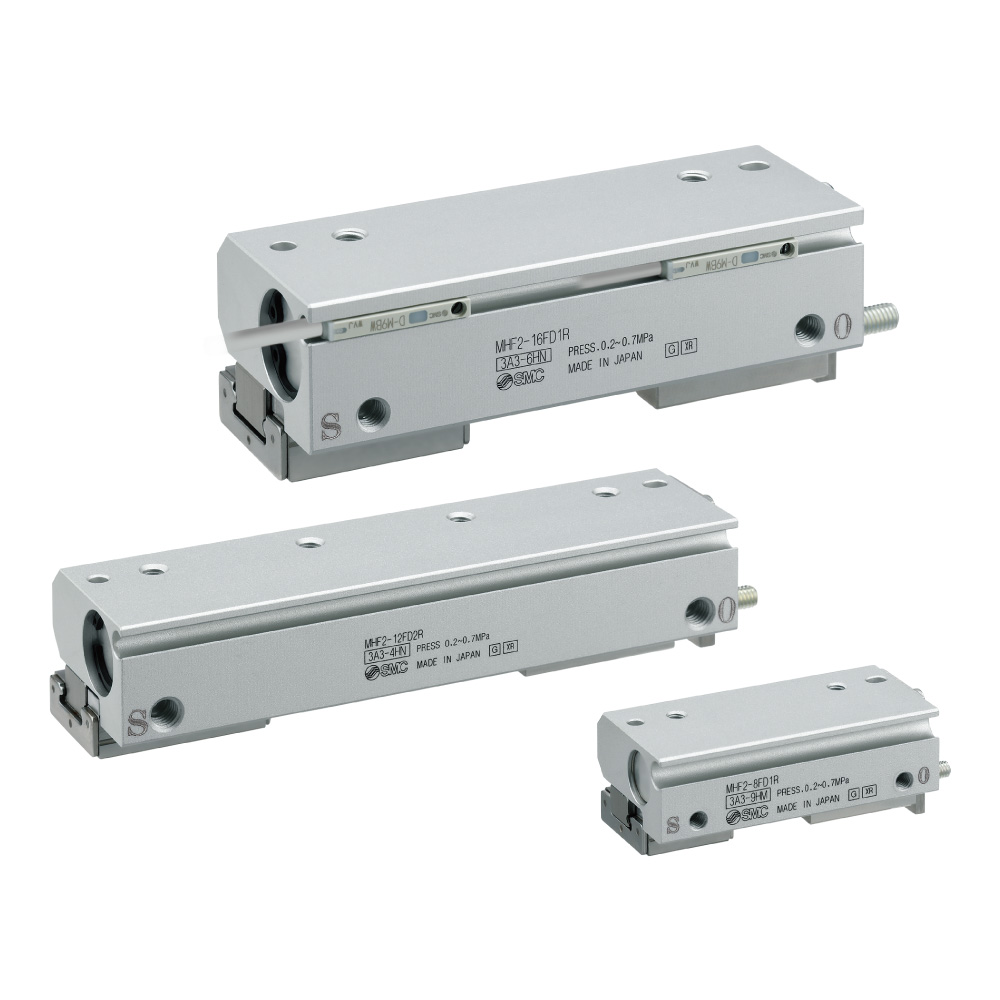 ・Width: Max. 25% reduction (40 mm → 30 mm)
・Weight: Max. 25% reduction (275 g → 205 g)
・The fixed finger can be set to a reference position.
・Fixed finger position adjustment function
2D/3D CAD

The new SMC CAD SYSTEM, CADENAS, allows you to output 2D/3D CAD data with full part numbers in various data formats. Responses to part number selection has been greatly improved with the newly developed system.

Click here for 2D/3D CAD
| Type | Series | Cylinder bore size (mm) |
| --- | --- | --- |
| With one finger fixed | MHF2-□F | 8,12,16,20 |
Features
Compact and lightweight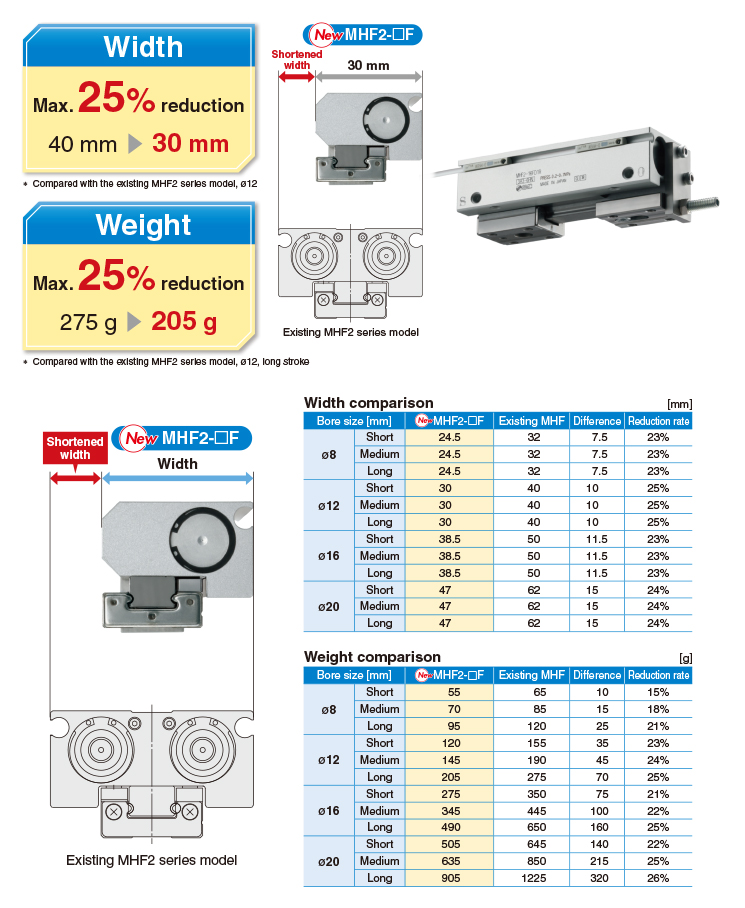 The fixed finger can be set to a reference position.
Fixed finger position adjustment function
Fine adjustment is possible by using the adjustment bolt.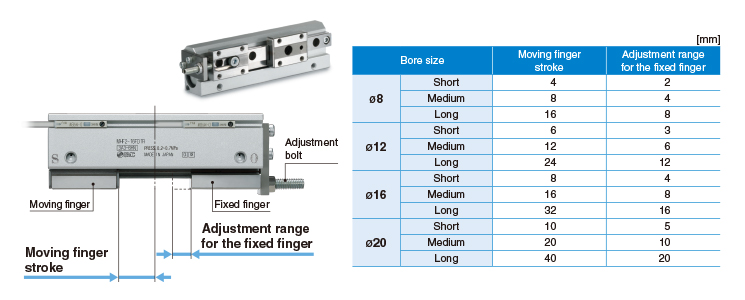 Positioning pin holes have been standardized. 3 types of mounting are possible.

3 stroke lengths can be selected for moving finger.
3 standard stroke lengths are available for each bore size. Stroke can be selected to suit the workpiece.