Parallel Type Air Grippers
Low Profile Air Gripper MHF2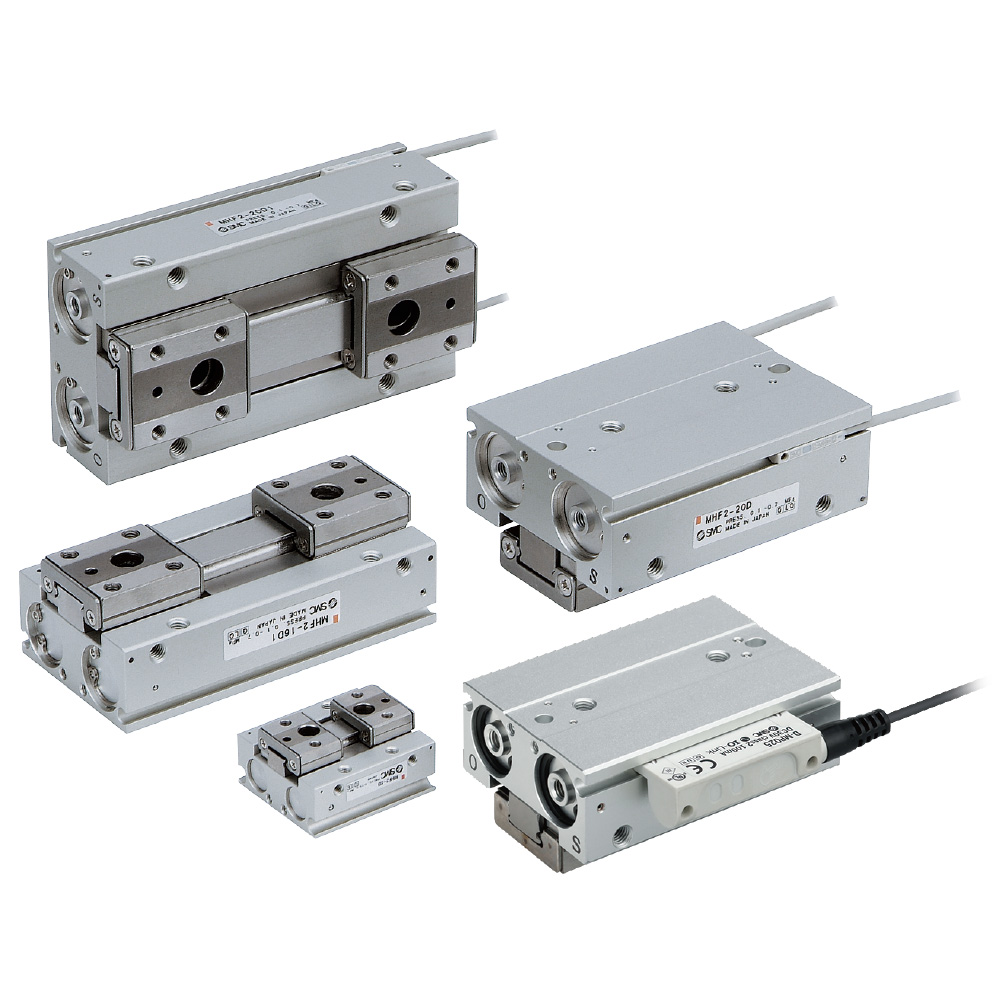 ・Height dimension reduced to approximately 1/3
・Low profile design that reduces moment generation
・Short, middle, and long strokes are available.
・Compact, but the double piston mechanism provides it with a strong gripping force.
・An actuator position sensor compatible type has been added.
2D/3D CAD

The new SMC CAD SYSTEM, CADENAS, allows you to output 2D/3D CAD data with full part numbers in various data formats. Responses to part number selection has been greatly improved with the newly developed system.

Click here for 2D/3D CAD

Low Profile Air Gripper MHF2

Manual
| Series | Cylinder bore size (mm) |
| --- | --- |
| MHF2 | 8,12,16,20 |
Features
Height dimension reduced to approximately 1/3 with the same gripping force as the MHZ2-20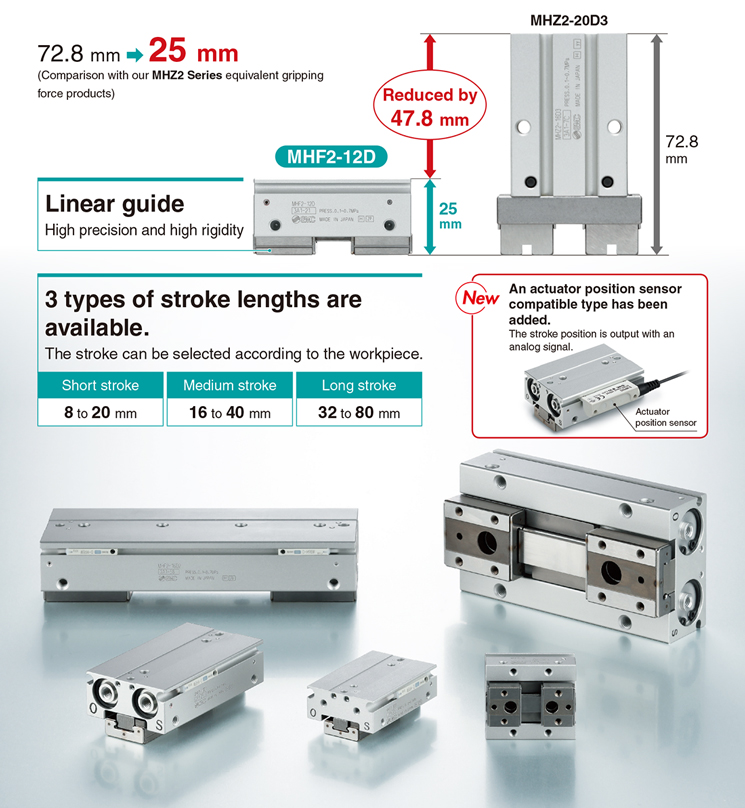 Compact: Height reduced by 66%
72.8 mm → 25 mm (Comparison between the MHF2 (ø12) and the MHZ2 (ø20))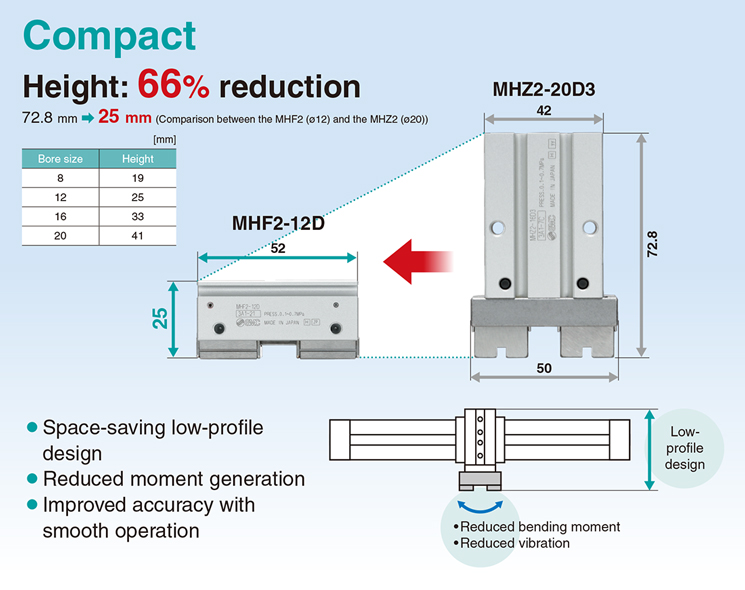 Stroke selection is available.
3 standard stroke lengths are available for each bore size.
The stroke can be selected according to the workpiece.

Actuator Position Sensor Compatible Type

Features