Liquid Dispense Pump
Liquid Dispense Pump (Solenoid Type) LSP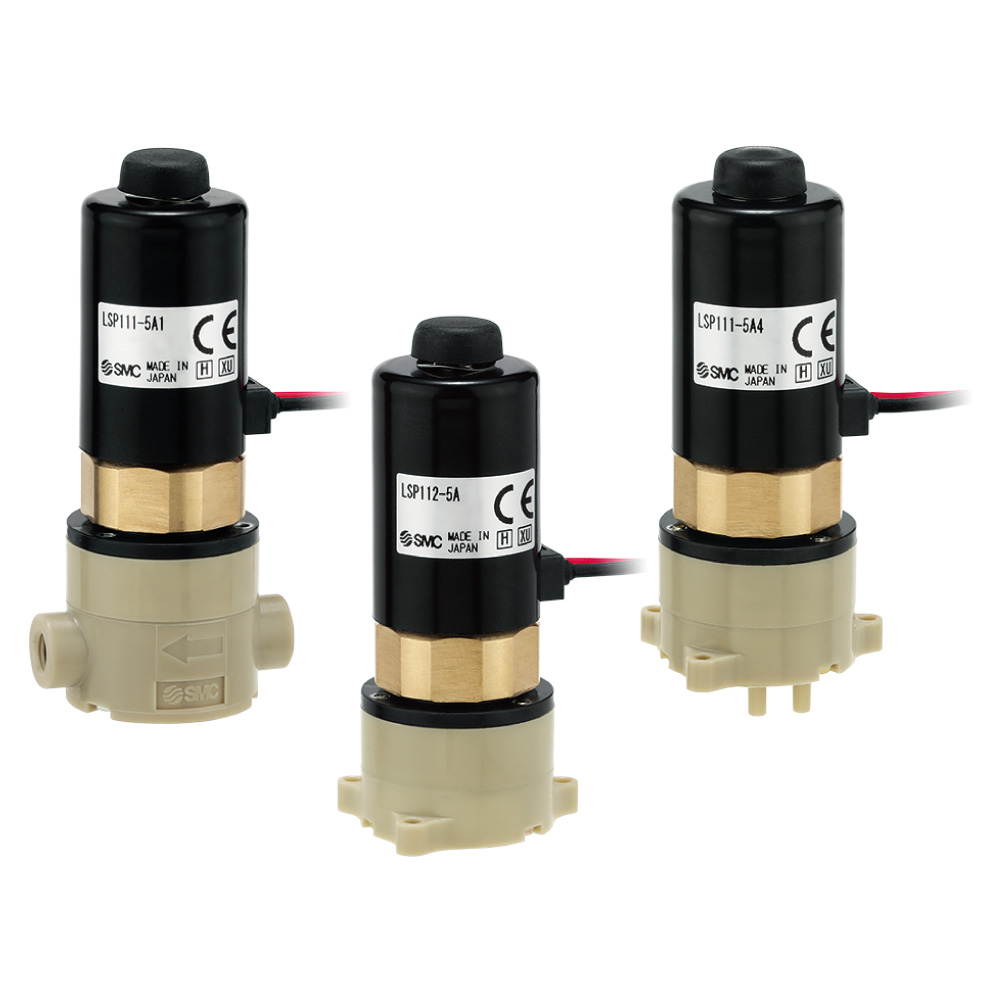 Features
・Compact solenoid type diaphragm pump, which dispenses stable and repeatable volumes of liquid measuring 5 μL or more per shot.
・Adjustment of dispense volume is possible.
・Stable dispense volume: Repeatability: ±1%*
 *±2% at 5 to 15 μL, Under SMC's measurement conditions
・Shut-off function
・Self-contained system does not need any priming.
2D/3D CAD

The new SMC CAD SYSTEM, CADENAS, allows you to output 2D/3D CAD data with full part numbers in various data formats. Responses to part number selection has been greatly improved with the newly developed system.

Click here for 2D/3D CAD

Liquid Dispense Pump (Solenoid Type) LSP

Manual

Liquid Dispense Pump (Solenoid Type) LSP

DoC
Series
Connection
Fluid contact material
Body
Fluid contact material
Diaphragm, Check valve
Fluid
LSP
Body Ported
Base Mounted
PEEK
PP
EPDM
FKM
Water
DI water (Pure water)
Diluent
Cleaning fluid