WEB Catalog
My List
My List Guide


Product List
Subject ⁄ Industry Classified Products

Electronic Flow Switches/Sensors
2-Color Display Digital Flow Switch
PFMB
・Dry air, N2
・Grease-free
・Integrated flow adjustment valve
・Compact, Space saving

∗ The PFMB7201 series was discontinued in September 2021.
 Please select the PF2M721 series.

Series
Rated flow range (L/min)

PFMB

2 to 200
5 to 500
10 to 1000
20 to 2000
2-Color Display Digital Flow SwitchPFMB

■Expanded flow range!
Wide range of flow measurement.
Flow ratio* 100: 1
* Rated flow ratio is 10 : 1 for the current PF2A.
Smallest settable increment: 1 L/min
Current PF2A: 5 L/min (200 L: 2 L/min)

■Compact, Space saving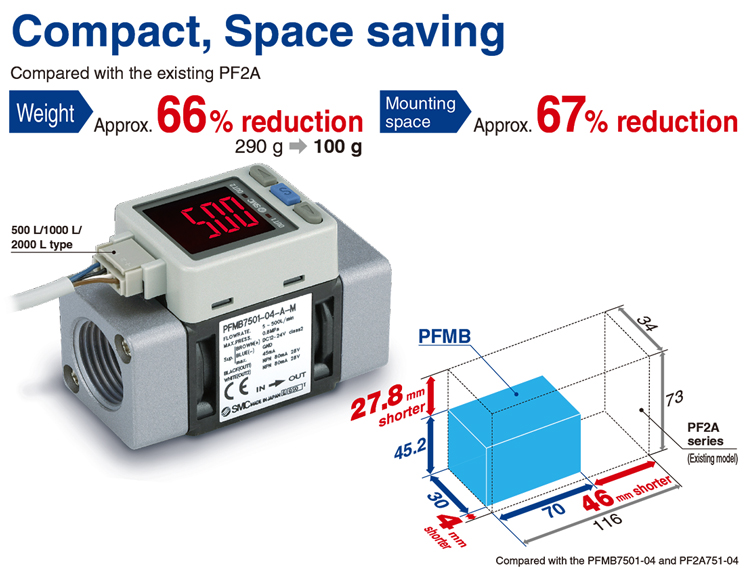 ■Flow adjustment valve is integrated.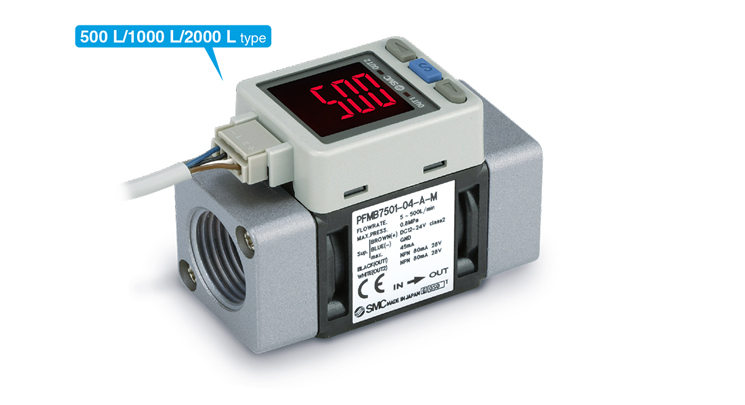 ■Functions
● Output operation
● Display color
● Reference condition
● Display mode
● Response time
● Display OFF mode
● Setting of security code
● External input function
● Forced output function
● Accumulated value hold
● Peak/Bottom value display
● Keylock function
● Analog output free range function
● Reversible display mode
● Reset to the default settings
● Error display function
■Bypass structure

■Digital flow switch to save energy!
Flow control is necessary for promoting energy saving in any application.
Saving energy starts from numerical control of the flow consumption of equipment and lines and clarification of the purpose and effect.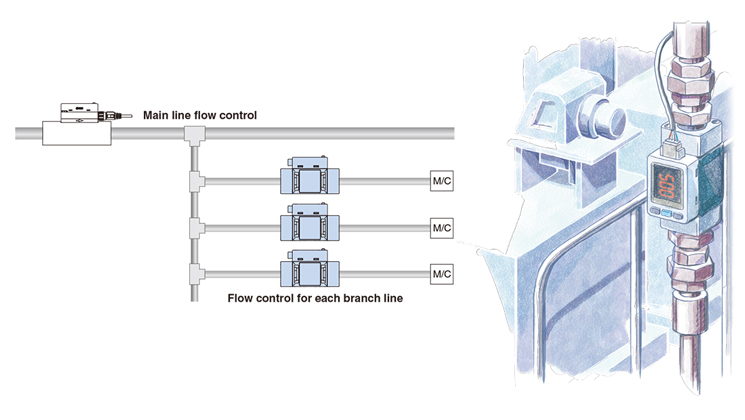 ■Mounting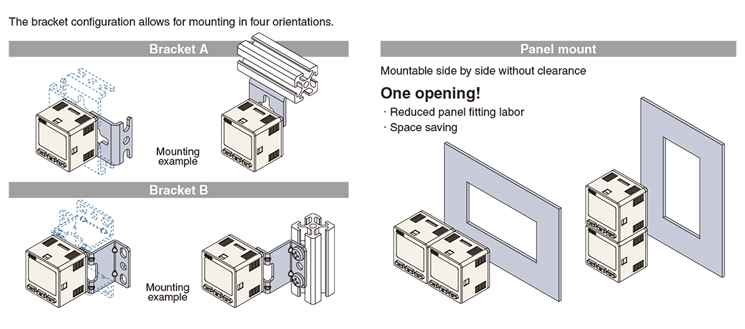 Example of recommended pneumatic circuit
Air quality in the product specification can be satisfied by using this pneumatic circuit.

▲Page top