WEB Catalog
My List
My List Guide


Product List
Subject ⁄ Industry Classified Products

Speed Controllers Special Environments
Stainless Steel Type/In-line Type
AS-FG
・Stainless steel type
・Reduces flow setting time
 Easy to use push-lock type
 Knob O.D.: Almost doubled
・Improved reproducibility of flow rate
・Lightweight: Weight reduced by approx. 27%
Type
Series
Port size
on the
cylinder side
Applicable tubing O.D.
Metric size
Applicable tubing O.D.
Inch size
In-line type
Stainless steel type

AS2002FG to AS4002FG

-

φ3.2 to φ12

φ1/8'' to φ1/2''
Stainless Steel Type/In-line TypeAS-FG
Type
Series
Download
In-line type
Stainless steel type
AS2002FG to AS4002FG

■Reduces flow setting time!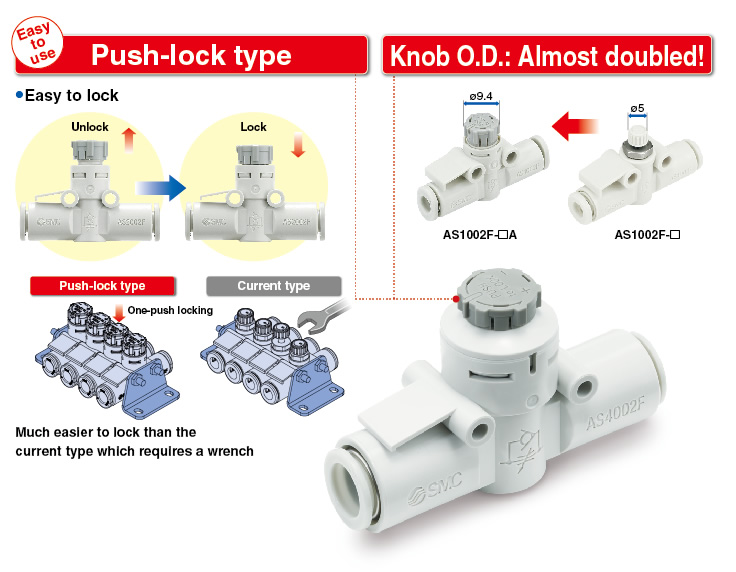 ■Larger knob

■Easy identification of product type
・By index plate
It is possible to identify the product when multiple controllers are mounted and identify the flow direction by attaching an identification label.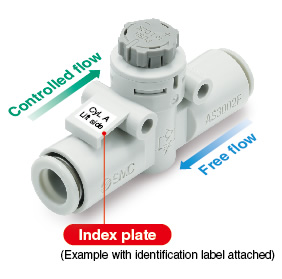 Lubricant: Vaseline -X12
Grease-free + Restrictor -X21
Restrictor -X214
Clean Series 10-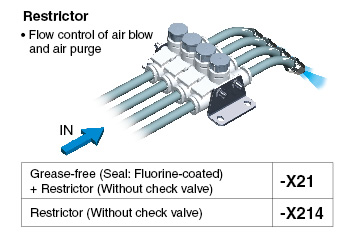 ■Series variations
The electroless nickel plating type is standardized.
The stainless steel type is standardized.

■Push-Lock Series Variations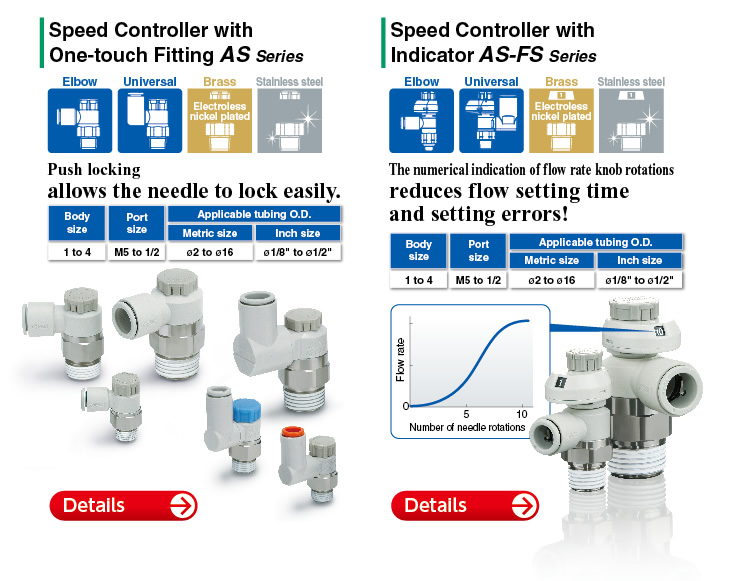 ▲Page top