Product Information » New Products:Peltier-type Chiller Thermo-con/Compact Type (Air-cooled) HEF Series
New Product Information
Peltier-type Chiller Thermo-con/Compact Type (Air-cooled) HEF Series

Updated Sep-22
Compact: 130 mm (Width) x 210 mm (Height) x 150 mm (Depth)
Low-noise design (at low load): 37 dB
Cooling capacity: 220 W
Temperature stability: ±0.1°C
Set temperature range: 10°C to 60°C
Superior temperature control
Now only takes about 41 seconds to lower the temperature by 10°C 86% reduction (41 s ← 294 s) ∗ Compared with the existing product HECR002
∗ Time to change the circulating fluid temperature from 30°C to 20°C (when the circulating fluid IN and OUT are directly connected)
Product Features
Can precisely control the temperature of a heat source or process fluid
Precisely control the temperature of the circulating fluid by using the Peltier device. Refrigerant-free and environmentally friendly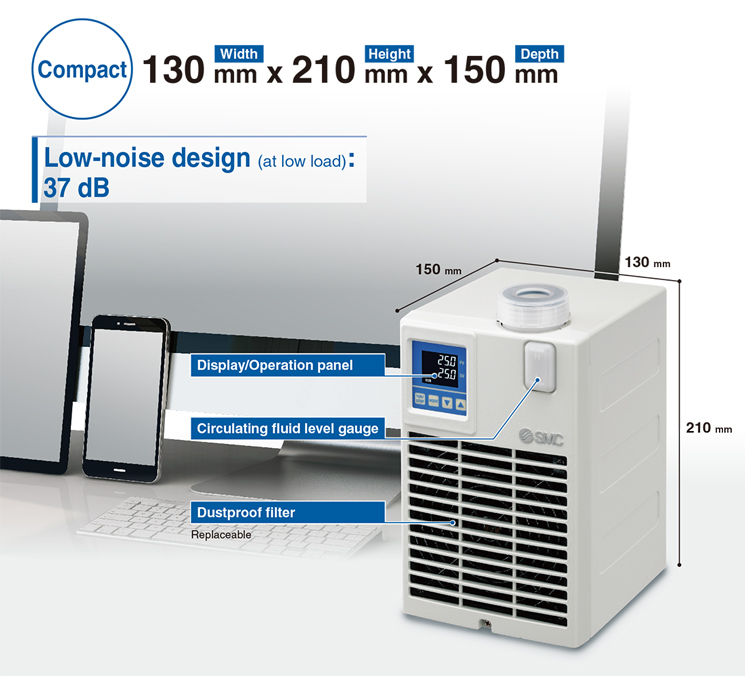 Cooling capacity: 220 W
Temperature stability: ±0.1°C
Set temperature range: 10°C to 60°C
Superior temperature control
Now only takes about 41 seconds to lower the temperature by 10°C 86% reduction (41 s ← 294 s) ∗ Compared with the existing product HECR002
∗ Time to change the circulating fluid temperature from 30°C to 20°C (when the circulating fluid IN and OUT are directly connected)
Low-noise design: 37 dB (at low load)
This product generates less vibration, dust, and noise due to its lack of moving parts, such as a compressor.
The noise is kept low by reducing the fan speed in low-load operation.
Customers can reduce the noise by setting the unit to constant fan speed mode when the noise at high load is concerned.
∗ Note that in constant fan speed mode, cooling performance is reduced.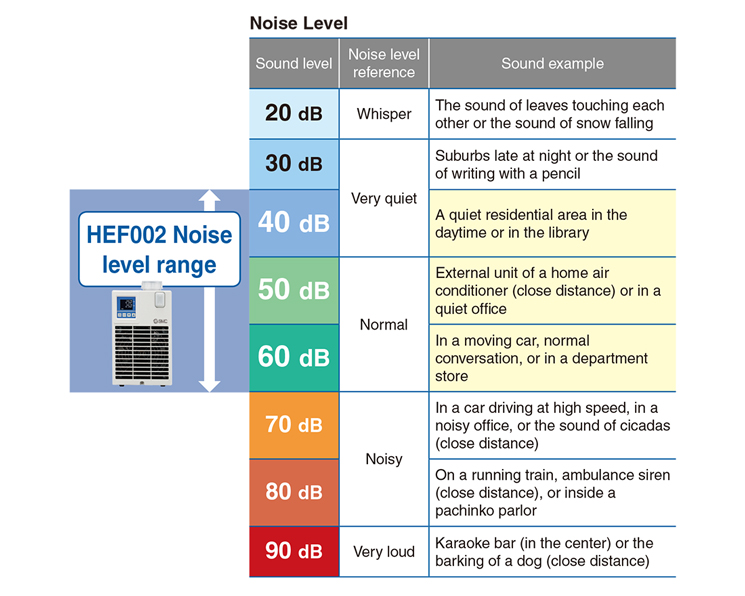 Easy maintenance
Easy to clean and replace the dustproof filter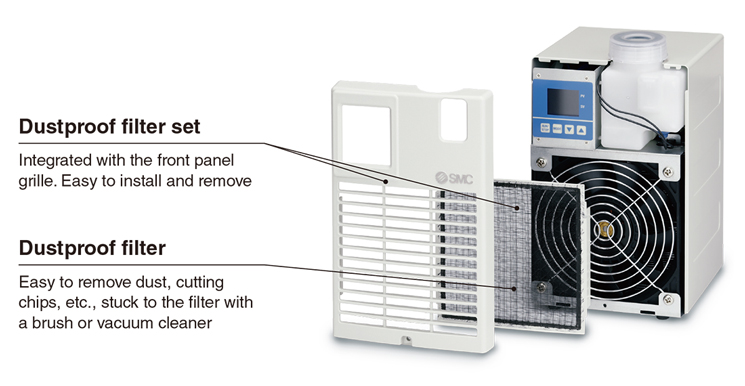 Refrigerant-free
Fluid contact material: Stainless steel, Resin, Rubber (Aluminum and copper material-free)
Construction and Principles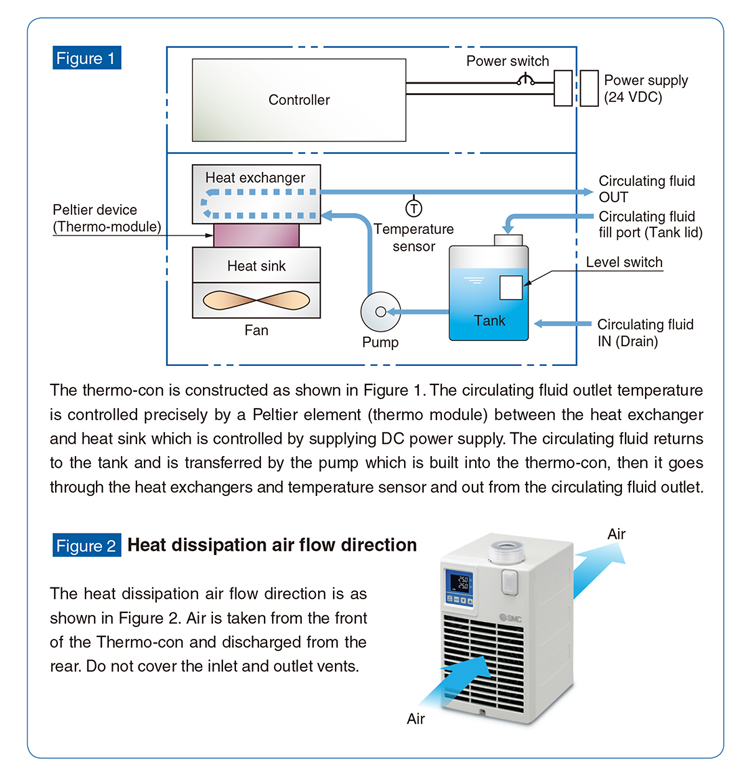 Application Examples