Product Information » New Products:NAAMS Standards Compliant Power Clamp Cylinder CKZ5N Series
New Product Information
NAAMS Standards Compliant
Power Clamp Cylinder CKZ5N Series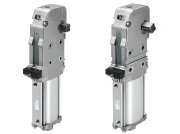 Updated Sep-22
A new structure has achieved downsizing.
Overall length reduced by 49 mm max.
Depth reduced by 17.3 mm max. (Interchangeable with existing product CKZ3N in terms of installation)
Weight reduced by up to 27%
Aluminum body with greatly reduced weight
High clamping force 4000 N (ø63, Arm length: 100 mm, 0.5 MPa)
Manual lock release operability has been improved.
Spatter-proof construction
 Fully enclosed structure by means of an aluminum body
Product Features
A new structure has achieved downsizing.
Overall length reduced by 49 mm max.
High clamping force 4000 N (ø63, Arm length: 100 mm, 0.5 MPa)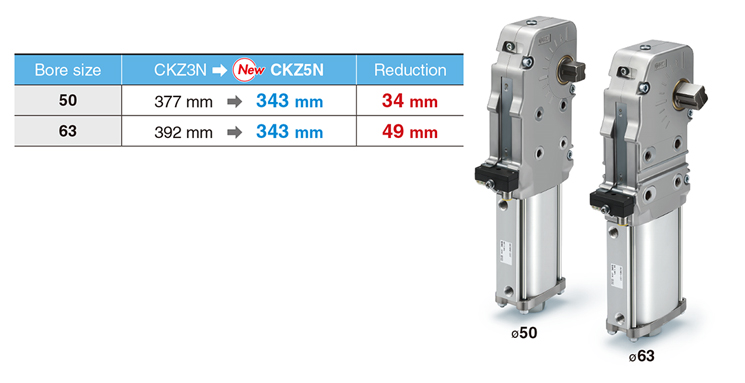 Depth reduced by 17.3 mm max.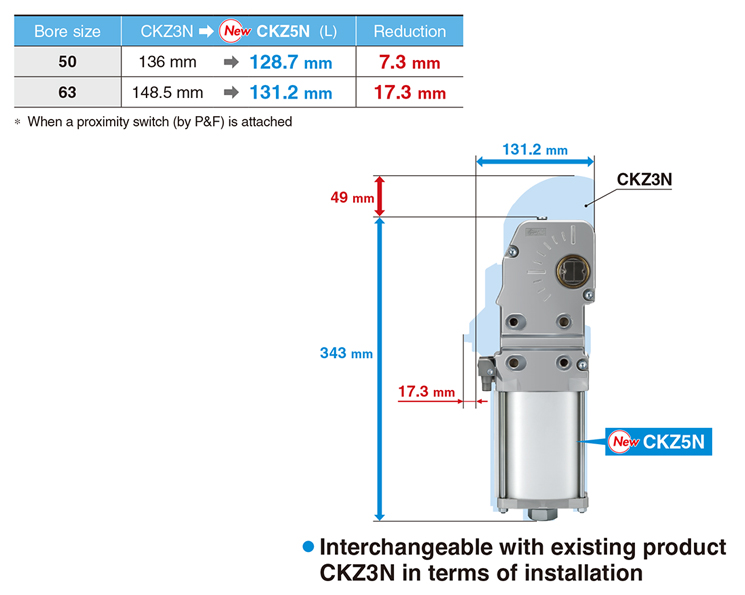 Weight reduced by up to 27%
Aluminum body with greatly reduced weight

Manual lock release operability has been improved.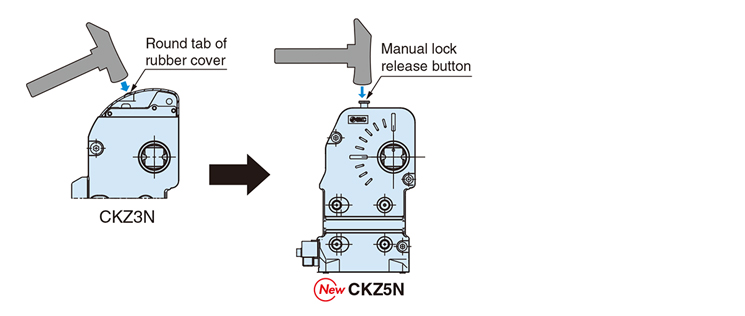 Spatter-proof construction
Fully enclosed structure by means of an aluminum body