Product Information » New Products:Thermo-chiller Compact Dual/Basic Type for Lasers HRLE Series
New Product Information
Thermo-chiller Compact Dual/Basic Type for Lasers HRLE Series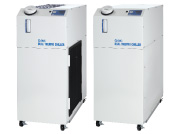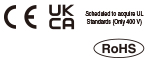 Updated Jul-22
A 5 kW cooling capacity specification (HRLE050) has been added.

[New]

With functions narrowed down, 2 independent temperature control systems have been achieved with only a single compressor, a single pump, and a single tank.
Space saving: Footprint reduced by 21%
Energy saving: Power consumption reduced by 17%
Protection of the electrical unit: IPX4
Product Features
With functions narrowed down, 2 independent temperature control systems have been achieved with only a single compressor, a single pump, and a single tank.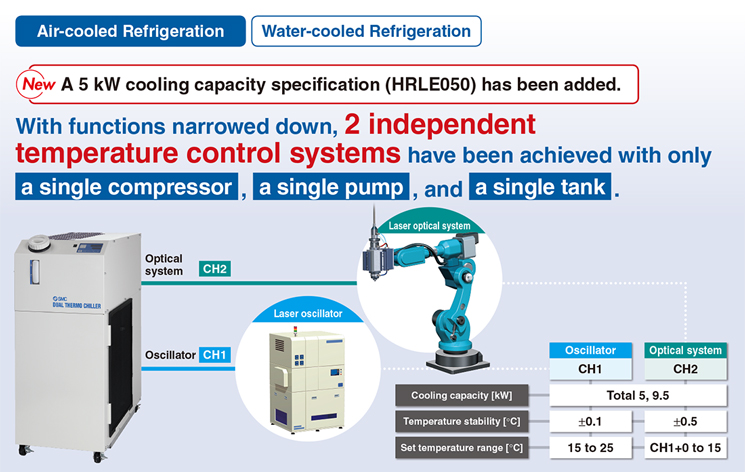 Space saving: Footprint reduced by 21%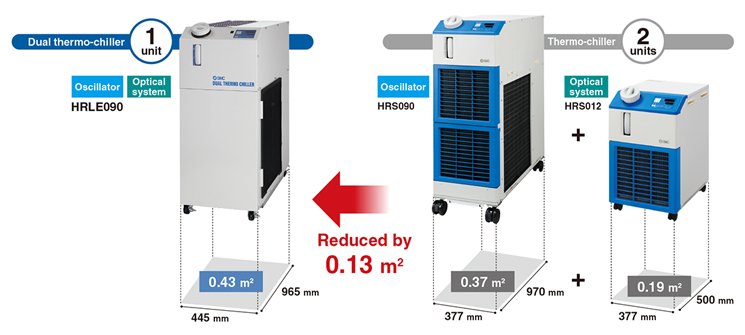 Energy saving Power consumption reduced by 17%

Space saving
The temperatures of 2 fluid channel systems can be controlled individually. Compact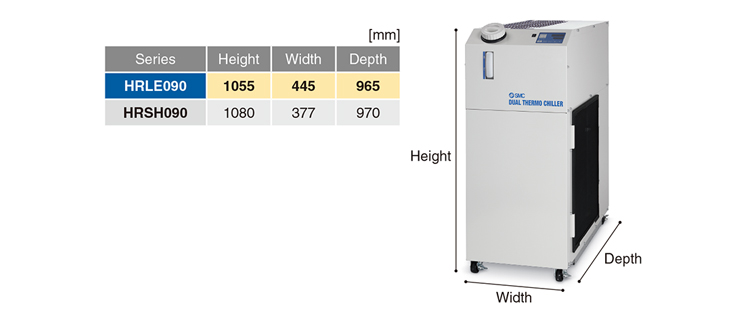 Reduced wiring/labor
One power supply system for temperature control of 2 channels, Less work-hour for wiring

Energy saving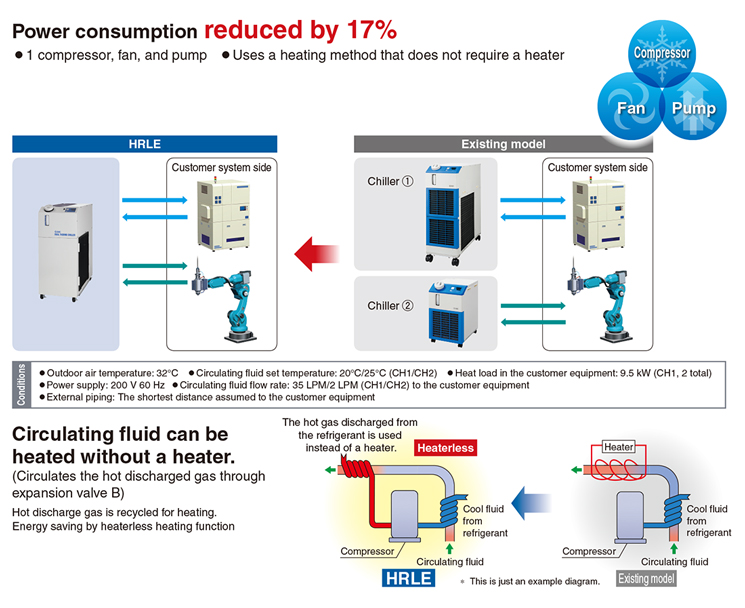 Variations

One compressor controls 2 channels.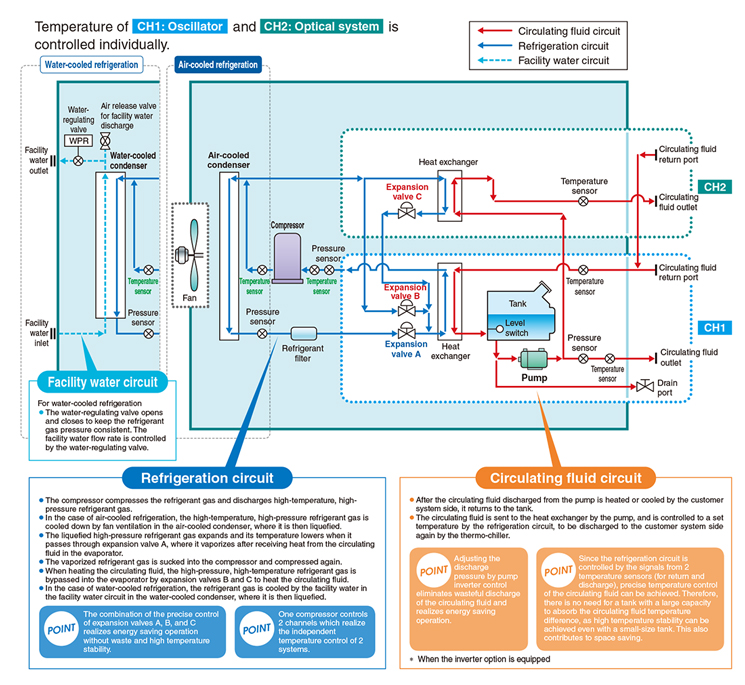 Temperature stability: ±0.1°C (CH1) When a load is stable
By controlling the inverter fan and electronic expansion valve simultaneously, it maintains the good temperature stability when the heat load fluctuates.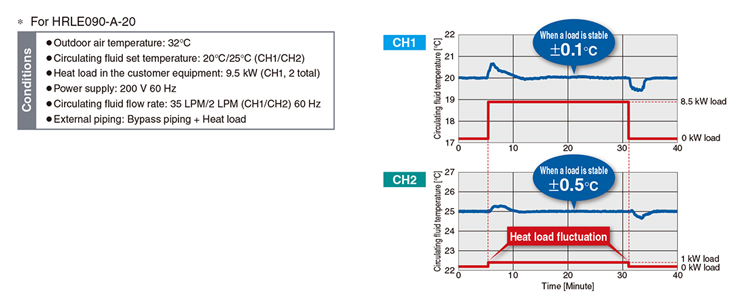 Protection of the electrical unit: IPX4

Circulating fluid can be heated without a heater.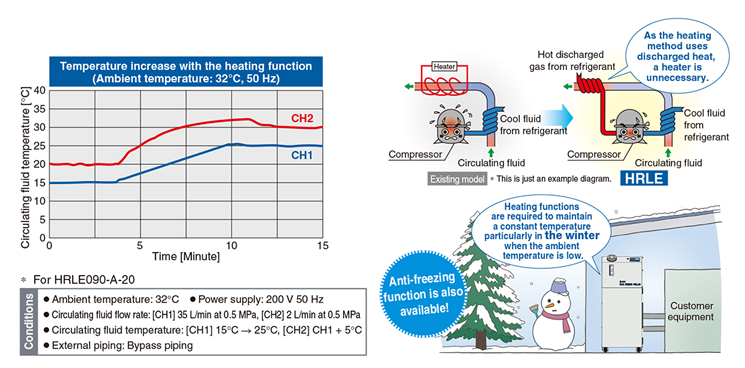 Globally compatible power supplies (Europe, Asia, Oceania, Central and South America)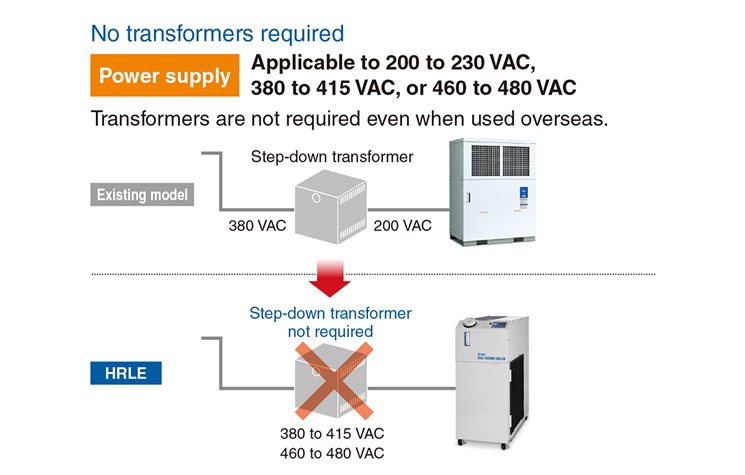 Toolless inspection and cleaning of air-cooled condenser
∗ For air-cooled refrigeration

Increased cooling capacity function (Option) ∗ HRLE090 only
The inverter for compressor increases the cooling capacity of the 50 Hz area to that of the 60 Hz area.

Convenient functions

Self-diagnosis function and check display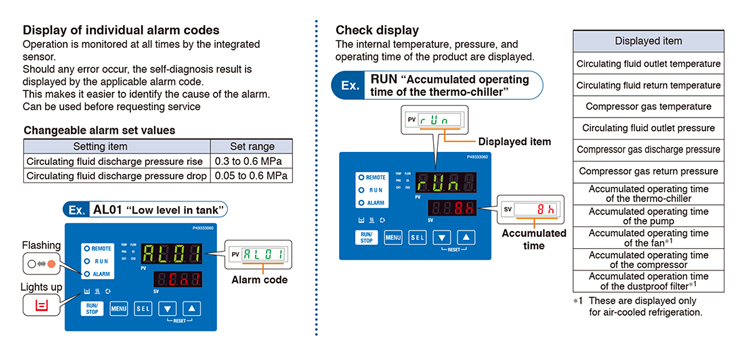 Communication functions
Serial communication (RS485) and contact I/Os (2 inputs and 3 outputs) are equipped as standard.
This allows for communication with the customer equipment and system construction, depending on the application.
A 24 VDC output can be also provided and is available for use with flow switches (SMC's PF3W, etc.).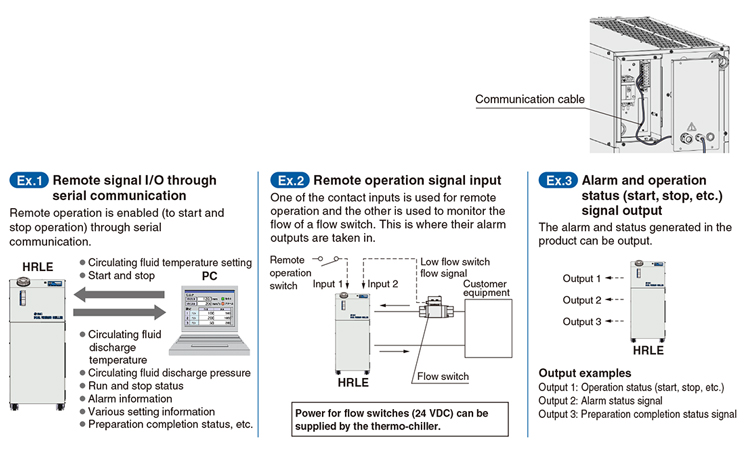 Global Supply Network