Product Information » New Products:Electric Actuator Battery-less Absolute Encoder Type LEF□16E/LEY16E Series
New Product Information
Electric Actuator Battery-less Absolute Encoder Type LEF□16E/LEY16E Series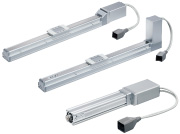 Updated Jul-21
Restart from the last stop position is possible after recovery of the power supply.
Easy operation restart after recovery of the power supply
Does not require the use of batteries. Reduced maintenance
Batteries are not required to store the position information. Therefore, there is no need to store spare batteries or to recycle and replace dead batteries.
Size 16 has been added.

[New]


Slider Type LEF, Rod Type LEY(G)
Product Features
Restart from the last stop position is possible after recovery of the power supply.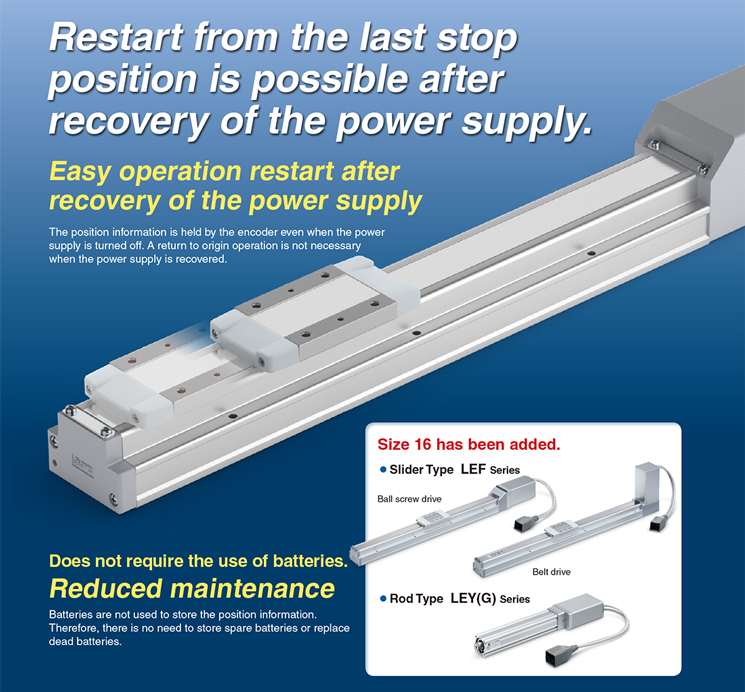 Easy operation restart after recovery of the power supply
The battery-less absolute encoder mounted on the motor retains position information at all times, regardless of whether the control power supply is ON or OFF. A return to origin operation is not necessary when the power supply is recovered.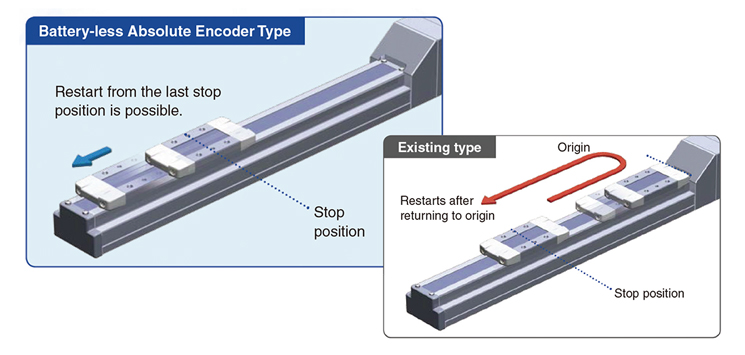 Maintenance labor can be reduced as the product does not require the use of batteries.
Batteries are not required to store the position information. Therefore, there is no need to store spare batteries or to recycle and replace dead batteries.