Air Saving Speed Controllers Air Saving Valves
Air Saving Speed Controller AS-R/AS-Q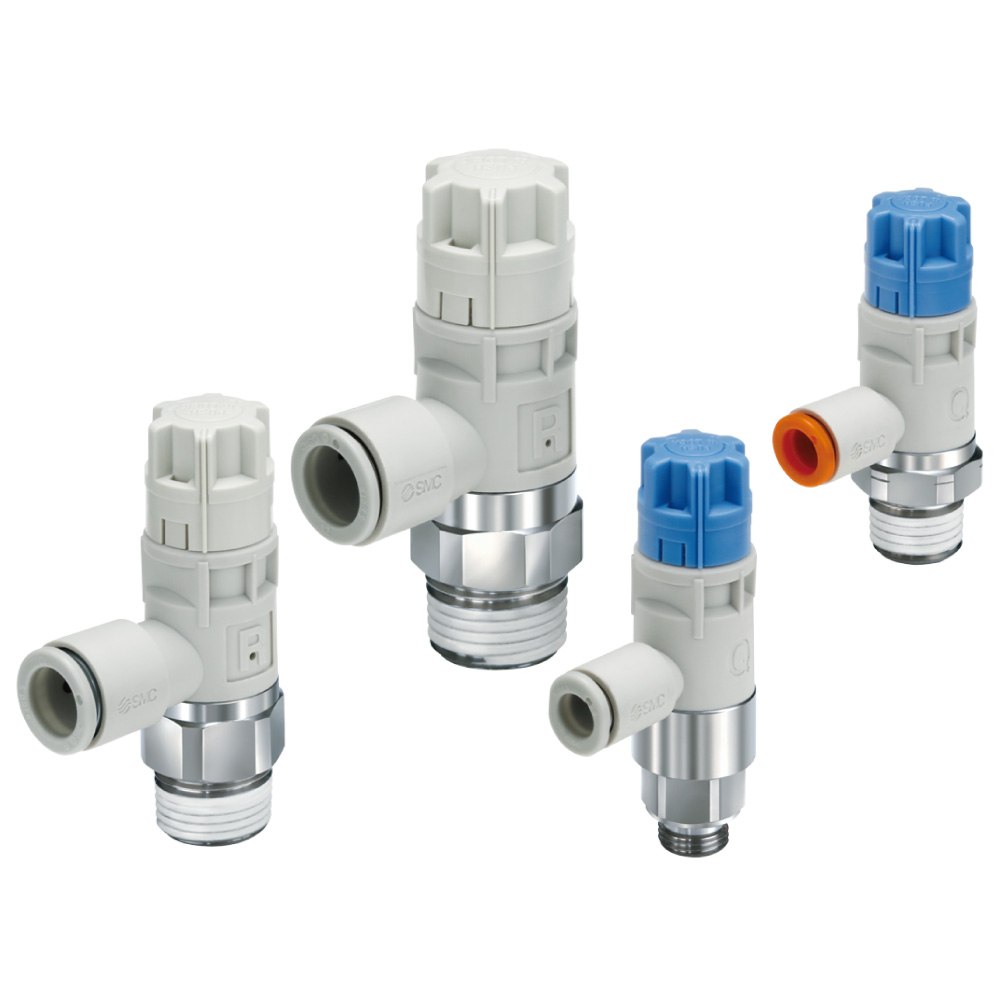 Features
・Reduce air consumption just by mounting to an air cylinder.
・Air consumption reduced by 25%
・Mounting and operation are the same as regular speed controller.
・Equal response time
 No delay of response time with 2-pressure control
・Compact: 85% reduction
 The functions of the regulator and speed controller have been integrated.
2D/3D CAD

The new SMC CAD SYSTEM, CADENAS, allows you to output 2D/3D CAD data with full part numbers in various data formats. Responses to part number selection has been greatly improved with the newly developed system.

Click here for 2D/3D CAD

Air Saving Speed Controller AS-R/AS-Q

Manual

Type
Series
View search result
Elbow type
With pressure reduction function
AS22R to AS42R
View search result
Elbow type
With rapid supply and exhaust function
AS22Q to AS42Q
View search result
Type
Series
Port size on the
cylinder side
Applicable tubing O.D.
Metric size
Applicable tubing O.D.
Inch size
Elbow type
With pressure reduction function
AS22R to AS42R
R, NPT, G 1/8 to 1/2
φ6 to φ12
φ1/4'' to φ1/2''
Elbow type
With rapid supply and exhaust function
AS22Q to AS42Q
R, NPT, G 1/4 to 1/2
φ6 to φ12
φ1/4'' to φ1/2''
Air Saving Valve ASR/ASQ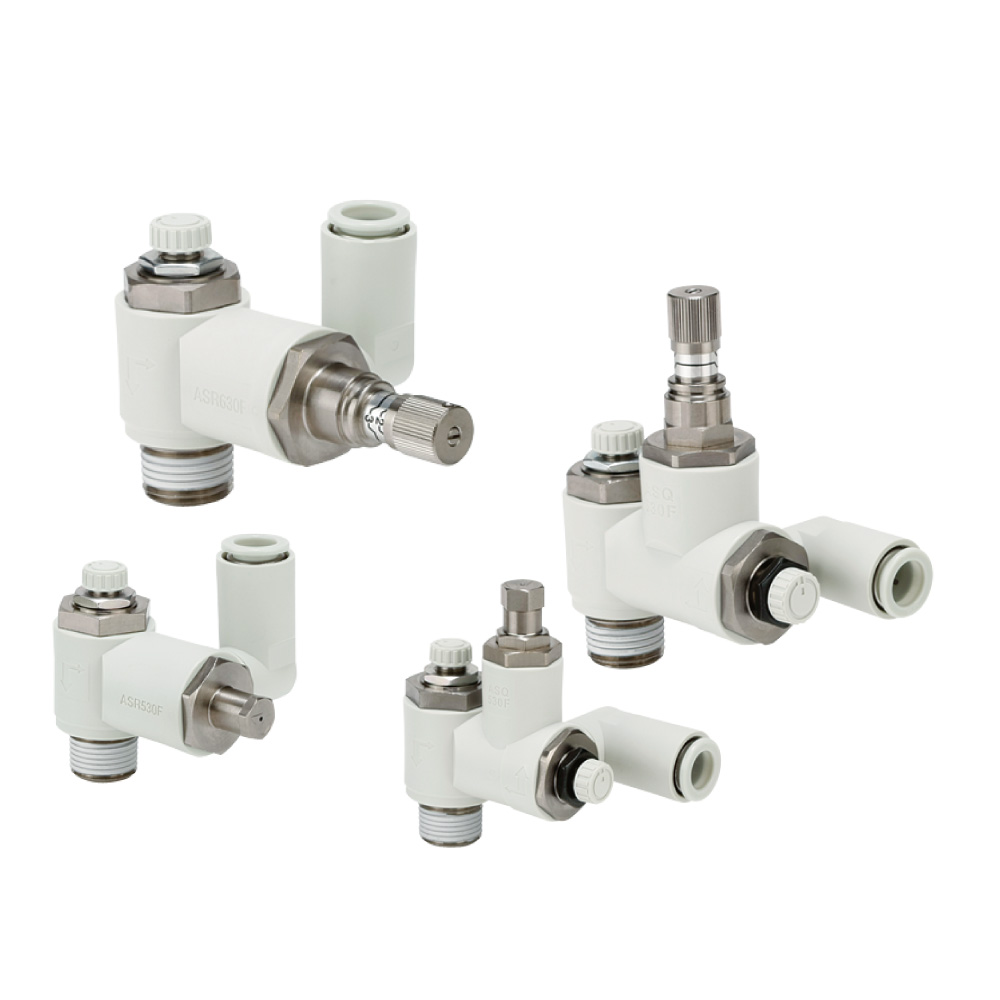 ・40% reduction in air consumption
・Cuts air consumption by operating the return stroke at a reduced pressure
2D/3D CAD

The new SMC CAD SYSTEM, CADENAS, allows you to output 2D/3D CAD data with full part numbers in various data formats. Responses to part number selection has been greatly improved with the newly developed system.

Click here for 2D/3D CAD
| Type | Series | Port size | Applicable tubing O.D. |
| --- | --- | --- | --- |
| Pressure valve | ASR | 1/4 to 1/2 | φ6 to φ12 |
| Flow valve | ASQ | 1/4 to 1/2 | φ6 to φ12 |