Global Network
EU
Slovenia
SMC Industrijska Avtomatika d.o.o.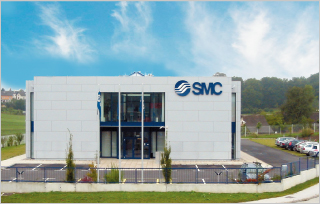 SMC Industrijska Avtomatika d.o.o.
Mirnska cesta 7, SLO-8210 Trebnje, Slovenia
Phone: +386-7388-5412
Fax: +386-7388-5435
e-mail: sales@smc.si
URL http://www.smc.si
| | |
| --- | --- |
| Managing Director | Marjan Matoh |
SMC Industrijska Avtomatika, d.o.o. was founded as a subsidiary of SMC Austria. In response to all kinds of customer demands, local engineers are providing customers with technical support and helping with customer service and sales.
Among their sales activities is the provision of technical information, training and catalogs (both paper-based and electronic). SMC Slovenia's warehouse facilitates the smooth delivery of products to their customers.
Maribor Branch
Zagrebška cesta 40, 2000 Maribor,
Slovenia
Phone: +386-7388-5412
eMail: maribor@smc.si

地図を表示