Global Network
EU
Estonia
SMC Automation OÜ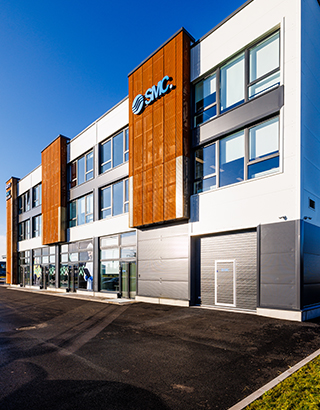 SMC Automation OÜ
Laki 4, EE-10621 Tallinn, Estonia
Phone: +372-651-0370
Fax: +372-651-0371
e-mail:info@smcee.ee
URLhttps://www.smc.eu/et-ee
Managing Director
Torbjörn Lundberg
(SMC Sweden)
Sales manager
Aleksandr Trummal
In 1996, a distributor introduced the first SMC products to the Estonian market.
SMC Automation Oü was founded as a subsidiary of SMC Sweden in 2001, with a sufficiently stocked warehouse to meet customer demands. Their expedient delivery system is further supplemented by the warehouses in Finland and Sweden.
In addition to product sales, SMC Estonia also offers user services and technical support.