SMC achieved a 30% global market share thanks to the support of local subsidiaries in 57 countries and regions worldwide
Starting with Australia in 1967, SMC has continued to move quickly into the international marketplace, steadily establishing local subsidiaries and distributors in 560 locations in 83 countries and regions around the world. With the expansion of our international network, we have earned a solid reputation as a reliable international brand with a global market share surpassing 30%. We will continue to view the world as a single market and further develop our sales organization in order to provide complete customer satisfaction.


North & Central ⁄ South America
Europe ⁄ Africa
Asia ⁄ Oceania>
SMC Services in The Americas
The Americas Zone supports the needs of the regions' customers with more than 80 sales branches, 5 local production facilities, and over 2,000 employees. With this network, SMC is able to provide customer support for specials and application assistance as well as locally produced products. We also offer pneumatics education assistance through the use of training kits and other materials. SMC cooperates closely with a number of other Japanese companies operating in America to responsibly provide as many services as possible.


| Argentina | Bolivia | Brazil |
| --- | --- | --- |
| Canada | Chile | Colombia |
| Mexico | Peru | United States of America |
*The names of countries listed are alphabetically indexed.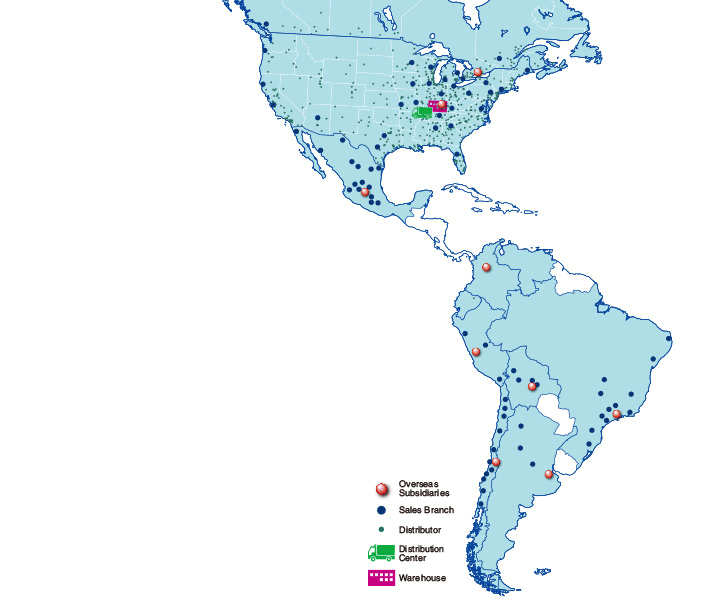 SMC Services in Europe and Africa
SMC products and services are available in 46 countries throughout Europe and Africa. This extensive sales network allows us to provide top-notch customer service while our production facility in the Czech Republic, our European Central Warehouse (ECW), and local subsidiaries that manufacture simple special-order products allow us to meet the demands of all of our customers in Europe. We also have a combined total of approximately 160 engineers from various countries, including Japan, stationed at our European Technical Centre (ETC) in the UK and our German Technical Centre (GTC) in Germany working diligently on customers' projects. Communication within the centers is conducted smoothly in not only English but also other languages, thereby building solid business partnerships across Europe and Africa.


| Austria | Belgium | Bulgaria |
| --- | --- | --- |
| Croatia | Czech Republic | Denmark |
| Estonia | Finland | France |
| Germany | Hungary | Ireland |
| Italy/Greece | Kazakhstan | Latvia |
| Lithuania | Netherlands | Norway |
| Poland | Romania | Russia |
| Serbia | Slovakia | Slovenia |
| South Africa | Spain/Portugal | Sweden |
| Switzerland | Turkey | United Kingdom |
*The names of countries listed are alphabetically indexed.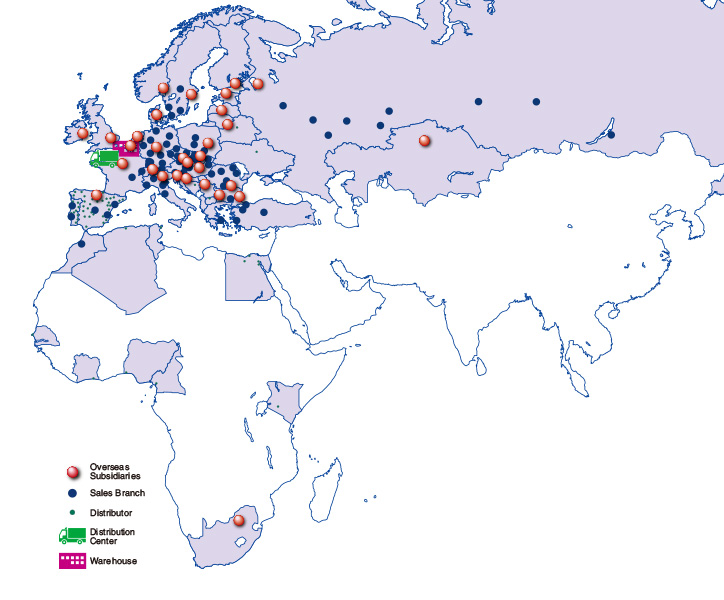 SMC Services in Asia and Oceania
SMC's Asia and Oceania service network includes 15 local subsidiaries, 14 production facilities, more than 220 sales offices, and approximately 8,000 staff members, covering 26 countries and regions such as Korea, India, the ASEAN countries, Australia, New Zealand, and the Chinese-speaking sphere that includes China, Hong Kong, and Taiwan. Support for countries such as Israel and Saudi Arabia are taken care of by major local dealers that work closely with SMC Japan. SMC is dedicated to providing a reliable support system for all users operating across Asia and Oceania.


| Australia | China(Beijing) | China(Guangzhou) |
| --- | --- | --- |
| Hong Kong | India | Indonesia |
| Japan | Malaysia | New Zealand |
| Philippines | Singapore/Cambodia | Korea |
| Taiwan | Thailand | United Arab Emirates |
| Vietnam | | |
*The names of countries listed are alphabetically indexed.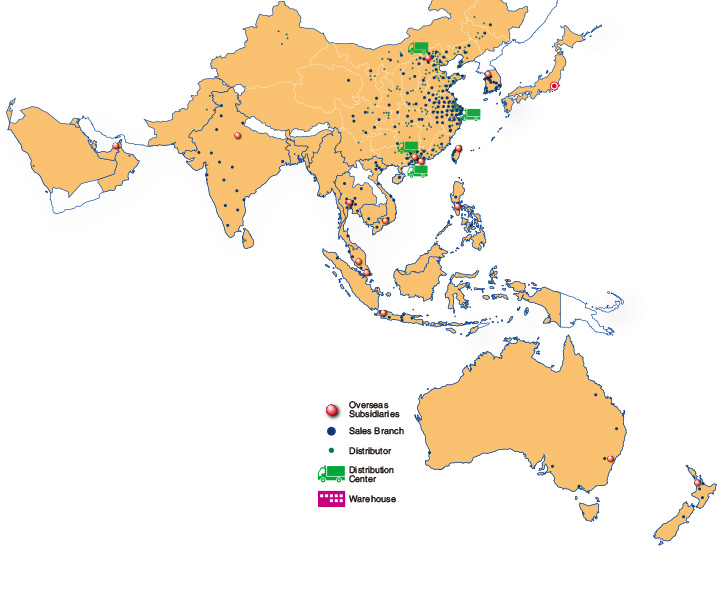 A wide range of information in a variety of different settings
SMC has set up showrooms and other facilities in many different locations to promote the exchange of information with customers. Information is offered and suggestions are made through various presentations, training seminars, exhibitions, and other means. In order to maintain strong, close relationships with people and geographic regions, we aim to engage in high-quality sales activities that achieve more than just selling products.
Exhibition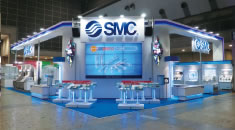 International Fluid Power Exhibition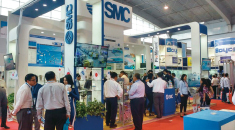 Pack Expo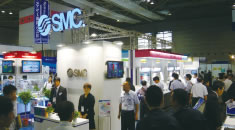 Mechanical Components & Materials Technology Expo
Demonstration Van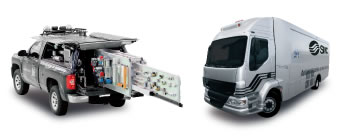 TAMAGO Exhibition of New products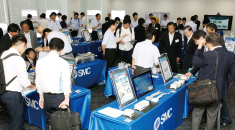 Seminar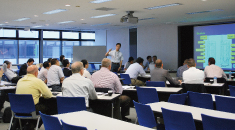 Showroom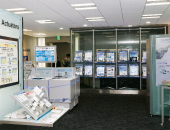 Head Office
Japan Technical Center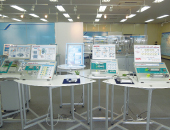 Toyota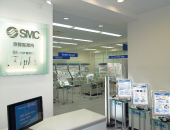 Kyoto