SMC Pneumatic Automation Training Center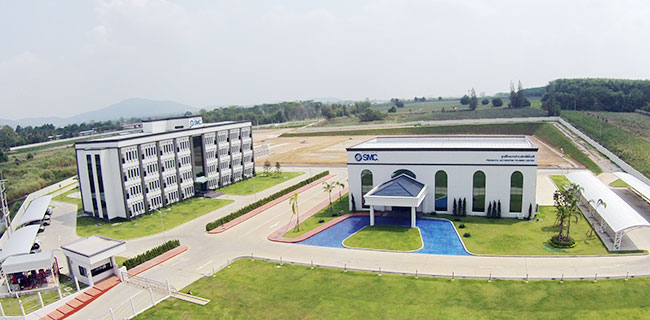 SMC Pneumatic Automation Training Center Thailand stayed in Chonburi provinces with 41,600 square meters consist of training center building 1,080 square meters and 72 dormitory rooms. It's ready serve to our customer by Pneumatic automation concept with Principle of Pneumatic, Electro-pneumatic, Programable Logic Control, Pneumatic Maintenance and another courses. Moreover, we could be serving some special courses that we can design and compromise by customer requested. We completed with training material and facilities for our customer fully knowledge and convenient. The main purposes would like to be transferring a technology to engineer, technical, student and who are interesting with Pneumatic automation by directly and would like to developing labor skill in Thailand under memorandum of understanding with government, university, college and another sections.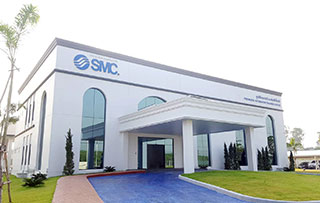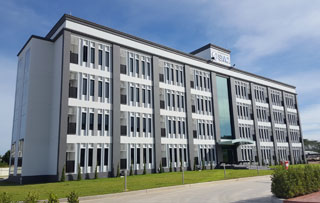 Training building & Dormitory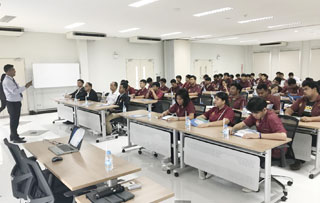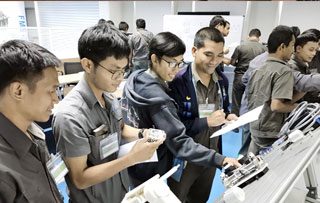 Theory & Practice
The Pneumatic automation courses for your industry
・P1 – Principles of Pneumatic
・EP1 – Electro-pneumatic system
・ES1 – Energy saving for pneumatic system
・VT1 – Vacuum technology
・P2 – Maintenance of Pneumatic system
・PLC – Programable of Logic
・Another course more than 15 courses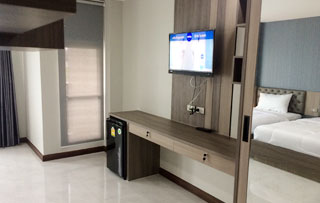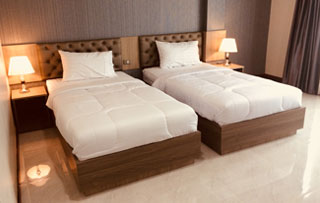 Interior dormitory.