The power-saving circuit can reduce CO2 emissions
(power consumption) when the device is energized.

●Reduces power consumption when energized
Power consumption can be reduced by approx. 1/4 by reducing the wattage required to hold the valve in an energized state. (Effective energizing time is over 62 ms*1 at 24 VDC.) Refer to the electrical power waveform as shown below.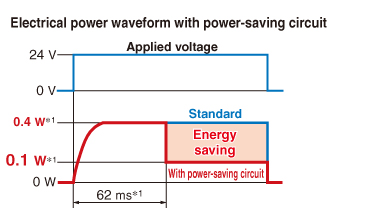 *1 SY/SYJ series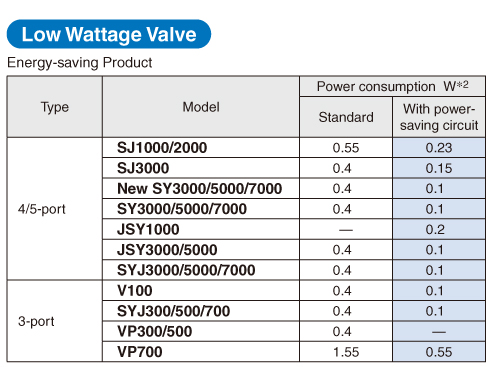 *2 With DC light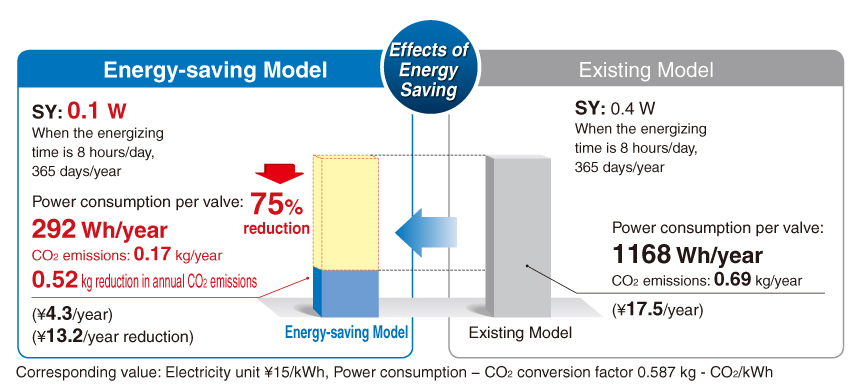 Product Information