Thermo-Chillers (Circulating Fluid Temperature Controllers)
Thermo-chiller/Environmentally Resistant Type HRS-R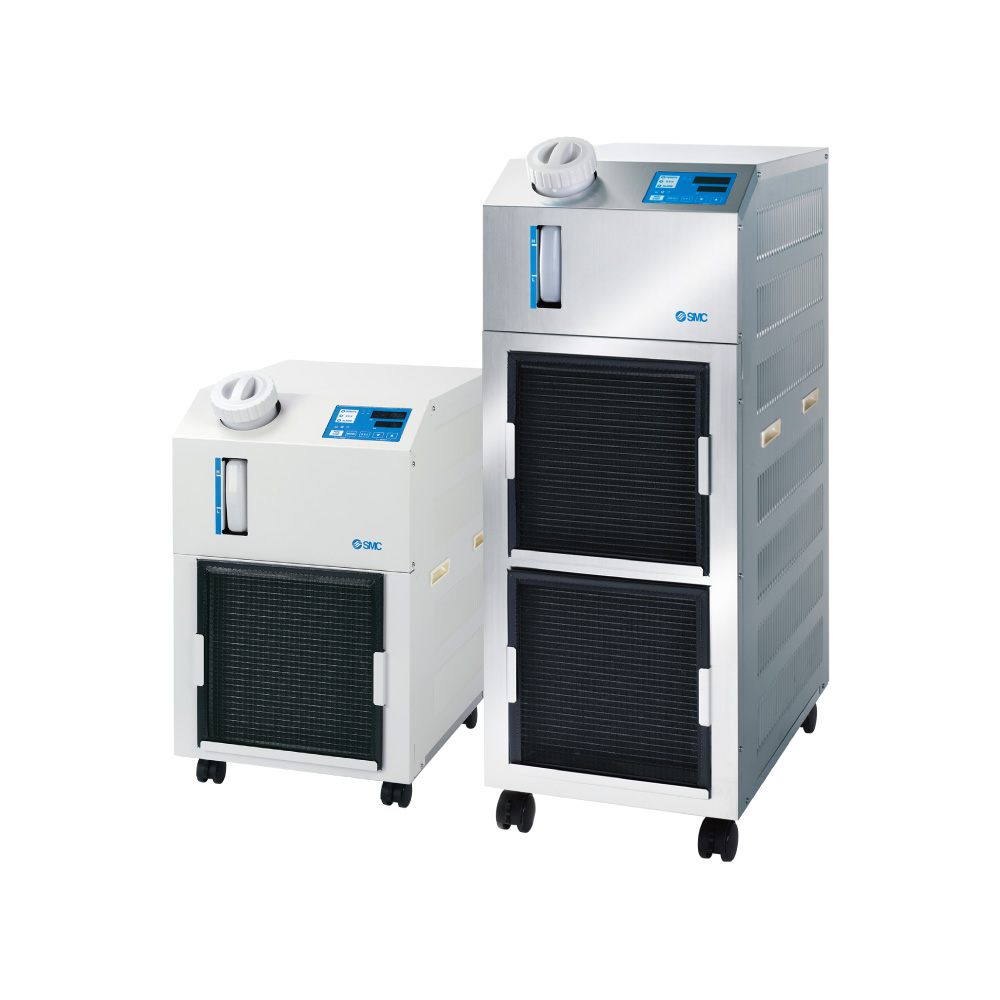 ・Resistant to dust and water splashing
・Protection of the electrical unit: IP54
・Metal panel
 The entire exterior surface is metal.
 A stainless steel panel can be selected. (Option)
・A large capacity tank (12 L) is available. (Option)
・Ambient temperature: 5 to 45°C
2D/3D CAD

The new SMC CAD SYSTEM, CADENAS, allows you to output 2D/3D CAD data with full part numbers in various data formats. Responses to part number selection has been greatly improved with the newly developed system.

Click here for 2D/3D CAD

Thermo-chiller/Environmentally Resistant Type HRS-R

Manual

Thermo-chiller/Environmentally Resistant Type HRS-R

DoC
Series
Set temperature
range
Cooling
capacity
Temperature
stability
Cooling method
Circulating fluid
HRS-R
5 to 40℃
1.9 kW
2.9 kW
5 kW
(60 Hz)
±0.1℃
Air-cooled refrigeration
Tap water
Ethylene glycol aqueous solution (15%)
Features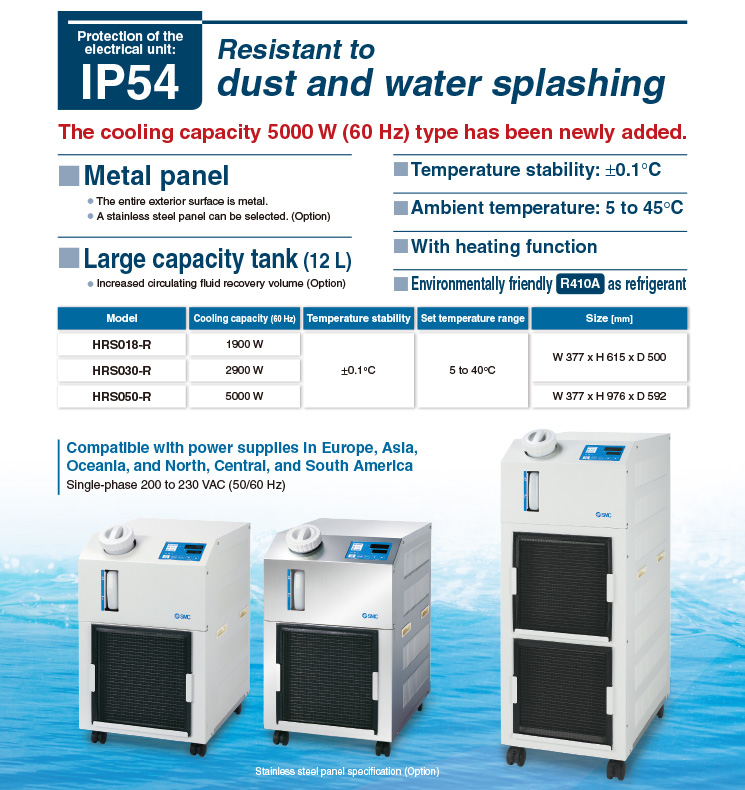 Protection of the electrical unit: IP54
The board and electric parts are located inside the electrical box, where they can be protected from dust particles and water splashing.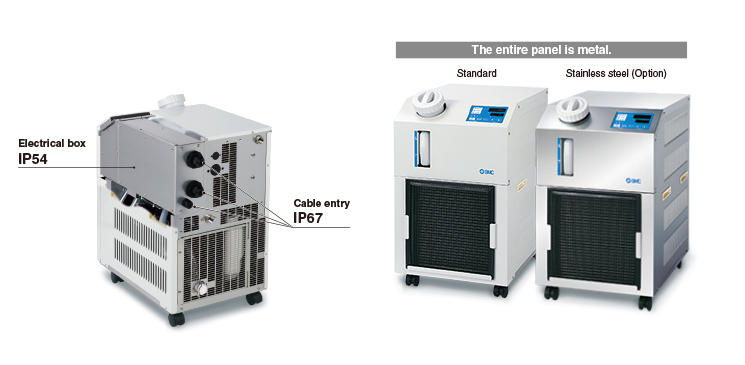 Compatible with power supplies in Europe, Asia, Oceania, and North, Central, and South America
Single-phase 200 to 230 VAC (50/60 Hz)
A large capacity tank is available. (Option)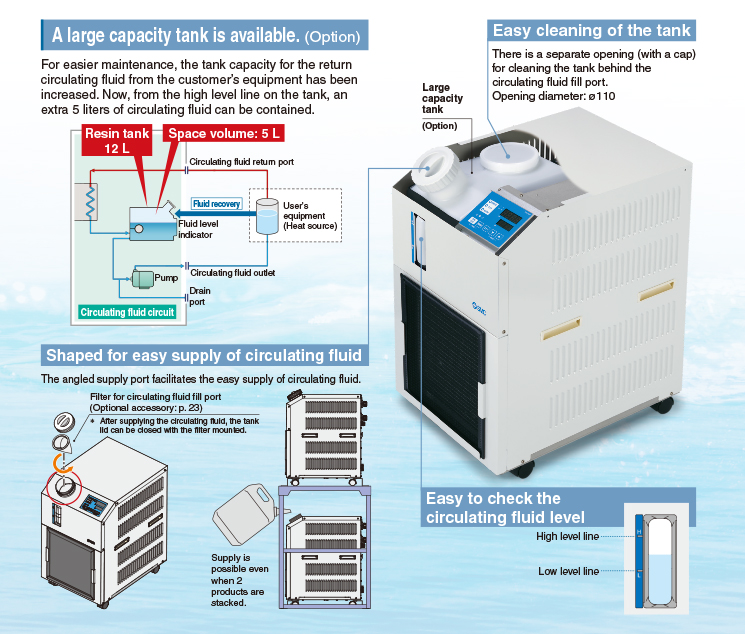 With heating function

Simple operation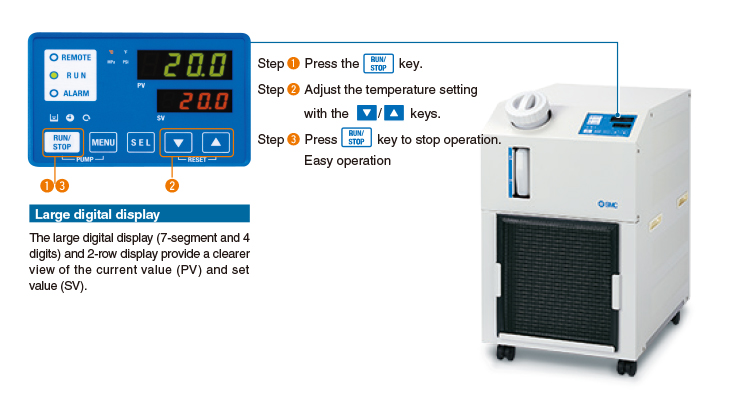 Convenient functions
(Refer to the Operation Manual for details.)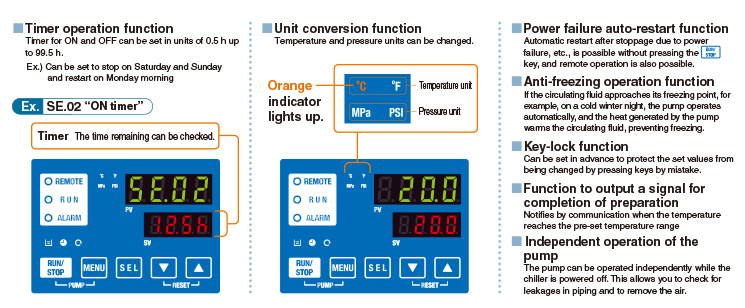 Reduced maintenance hours for the pump
Toolless inspection and cleaning of aircooled condenser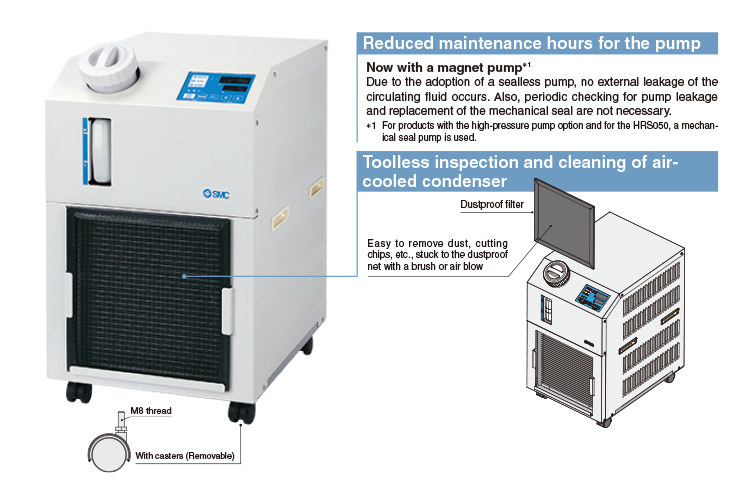 Power supply (24 VDC) available
Particle filter set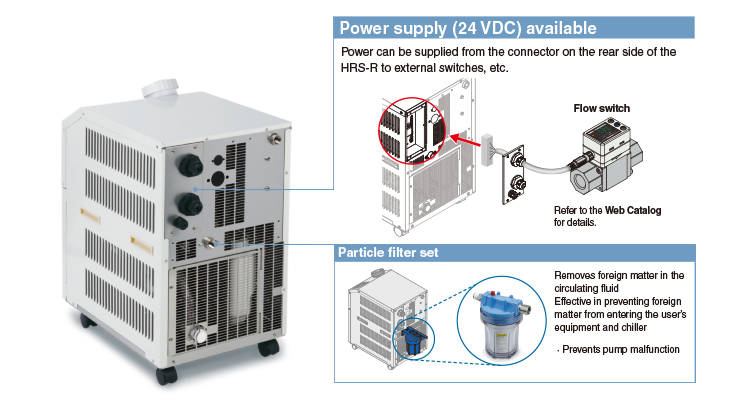 Variations

Self-diagnosis function and check display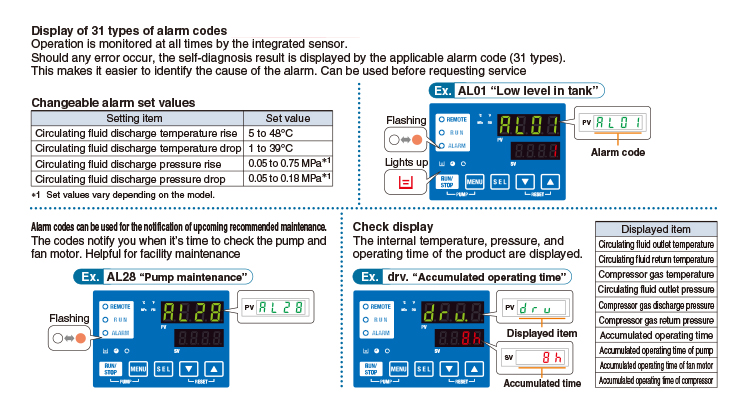 Communication function
Serial communication (RS232C/RS485) and contact I/Os (2 inputs and 3 outputs) are equipped as standard. This allows for communication with the user' s equipment and system construction, depending on the application. A 24 VDC output can be also provided and is available for use with flow switches (SMC's PF3W, etc.).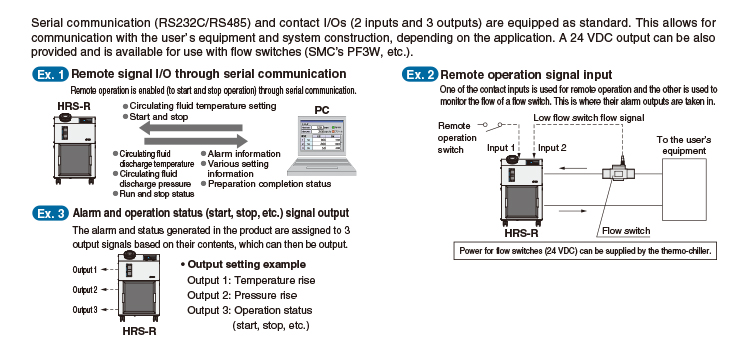 Application Examples

Global Supply Network

SMC Thermo-chiller Variations