Product Information »
WEB Catalog
IN_PROD_346
» Search result
Air Cylinder CG1
Air Cylinders
»
Standard Air Cylinders (Round Type)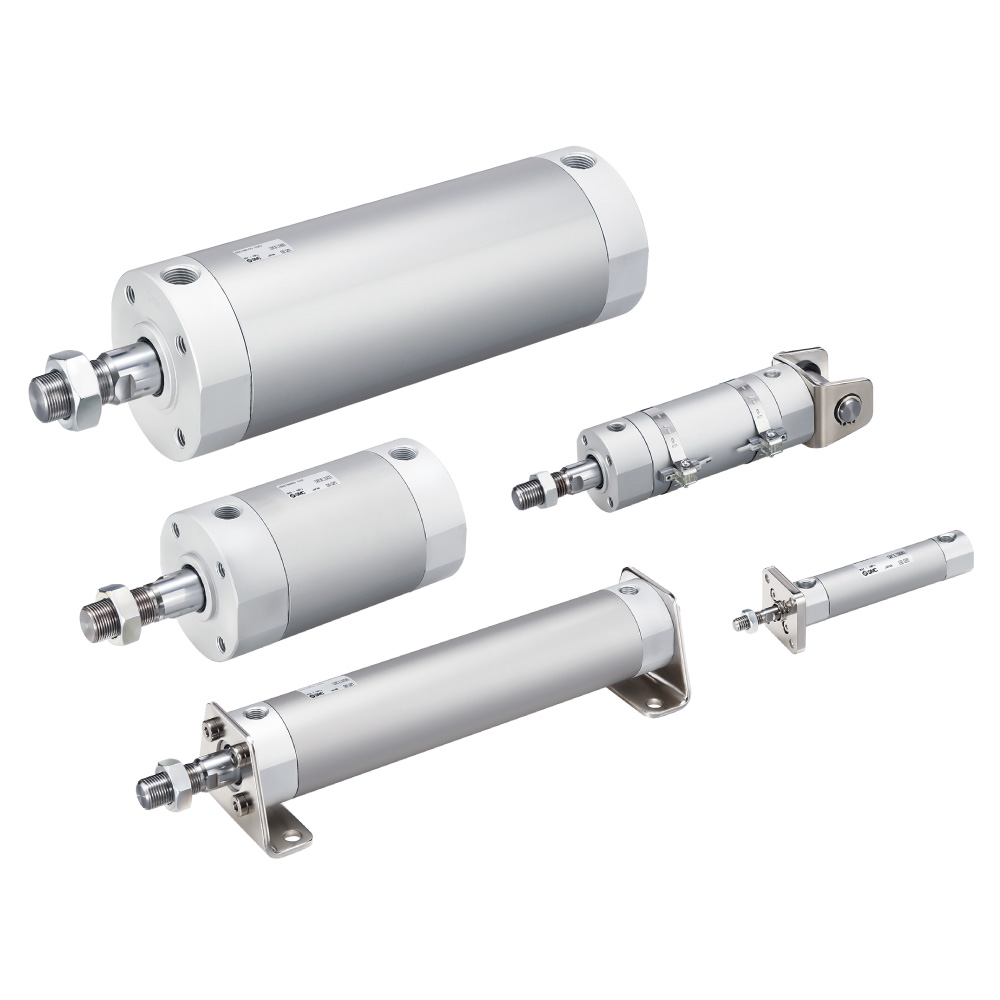 Features
・Improved piping flexibility
・Piping can be connected every 90 degrees (4 positions). (Made to order: XC3)
・Cylinder with rod end bracket is standardized.
・Interchangeable in mounting with the existing model
・Various mounting bracket options
・Part numbers for products with a rod end bracket and/or a pivot bracket
 It is not necessary to order a bracket for the applicable cylinder separately.
2D/3D CAD

The new SMC CAD SYSTEM, CADENAS, allows you to output 2D/3D CAD data with full part numbers in various data formats. Responses to part number selection has been greatly improved with the newly developed system.

Click here for 2D/3D CAD
| Type | Series | Action | Bore size (mm) |
| --- | --- | --- | --- |
| Standard | CG1-Z1 | Double acting single rod | 20,25,32,40,50,63,80,100 |