Product Information »
WEB Catalog
IN_PROD_346
» Search result
Speed Controller with Compact Indicator AS-FSMA/FSCA
Flow Control Equipment
»
Speed Controllers for Low Speed Control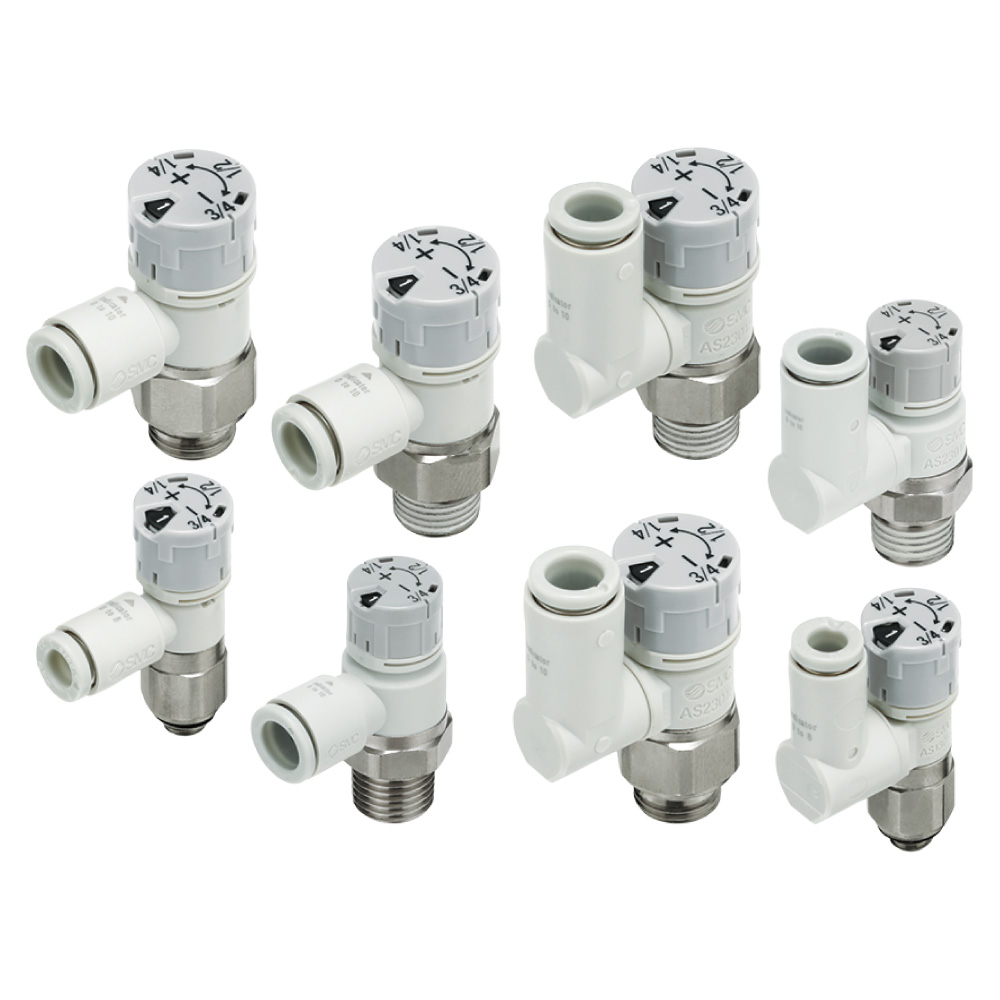 Features
・Improvement of resolution has made it possible to make fine
 adjustment.
 1 to 50 mm/s: AS-FSMA series
 50 to 150 mm/s: AS-FSCA series
・Flow rate can be controlled numerically with the indicator window.
 Due to the vernier indication, it is possible to configure fine settings in 1/4
 increments.
 Reduces work-hours and setting mistakes
・Better visibility
 Check from 360° directions is possible.
 Inspection and maintenance works are facilitated.
Type
Series
Port size on the
cylinder side
Applicable tubing O.D.
Metric size
Applicable tubing O.D.
Inch size
Speed controller with indicator
Elbow type, Universal type
AS-FSMA
AS-FSCA
M5×0.8
10-32UNF
R,NPT,G
1/8,1/4
φ2 to φ10
φ1/8'' to φ3/8''
Speed controller with indicator
In-line type
AS□2-FSMA
AS□2-FSCA
-
φ3.2 to φ8
φ1/8'' to φ5/16''