WEB Catalog
My List
My List Guide


Product List
Subject ⁄ Industry Classified Products

Thermo-Chillers (Circulating Fluid Temperature Controllers)
Thermo-chiller/Standard Type
HRS
・With this chiller, cooling water can be obtained anywhere it is necessary
 because of easy installation and easy operation.
・For a wide range of applications, such as laser machine tools, analytical
 equipment,
 LCD manufacturing equipment, mold temperature control, etc.
・Compact: W 377 x H 615 x D 500 mm, 40 kg (HRS012/018/024)
・Timer function, Low liquid level protection, Power failure auto-restart,
 Anti-freezing function, etc.
・Self diagnosis function
・Ideal for overseas models (Single-phase 200 to 230 VAC, Single-phase 100, 115
 VAC)
・Compliant with UL Standards, CE-marking
Series
Set temperature
range
Cooling
capacity
Temperature
stability
Cooling method
Circulating fluid

HRS012 to 060

5 to 40℃

1.3 kW
1.9 kW
2.4 kW
3.2 kW
4.2 kW
5.1 kW
5.9 kW
(60 Hz)

±0.1℃

Air-cooled refrigeration
Water-cooled refrigeration
Tap water
Deionized water
Ethylene glycol aqueous solution (15%)
Thermo-chiller/Standard TypeHRS
| Series | Download |
| --- | --- |
| HRS012 to 060 | |

■Compatible with power supplies in Europe, Asia, Oceania, North, Central, and South America
・Single-phase 100 VAC (50/60 Hz), 115 VAC (60 Hz)
・Single-phase 200 to 230 VAC (50/60 Hz)
■Temperature stability ±0.1℃ / Compact
A precision temperature control method which utilizes expansion valves and temperature sensors allowed for the realization of a product with a high temperature stability of ±0.1℃ and a small-size tank.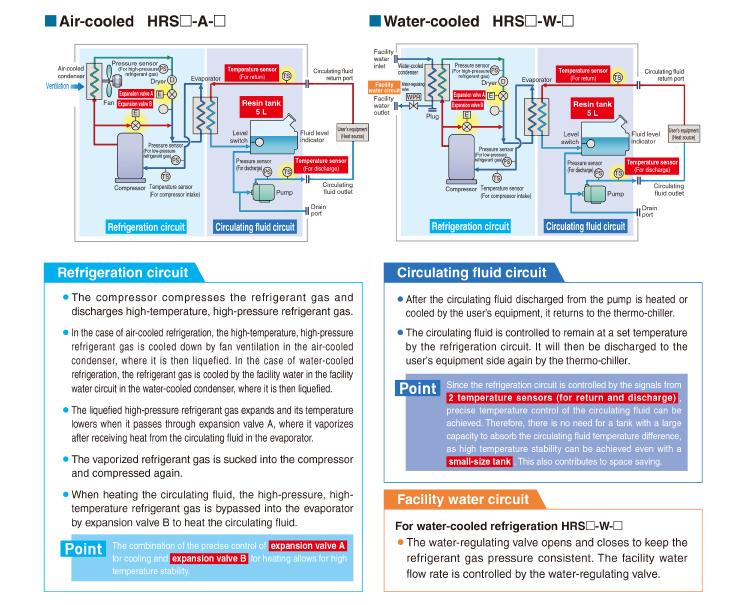 ■With heating function

■Simple operation, Power supply (24 VDC) available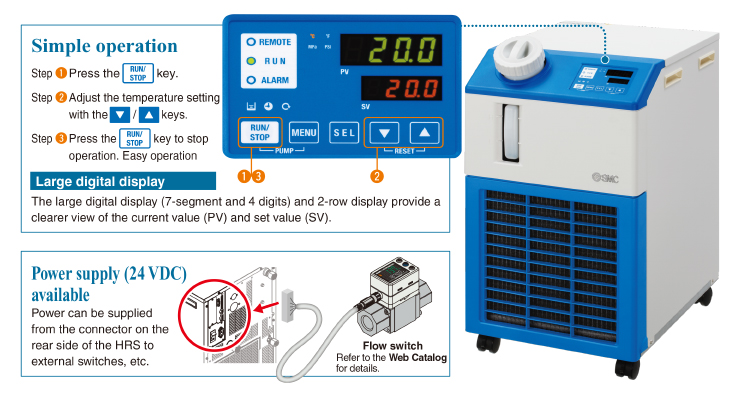 ■Other features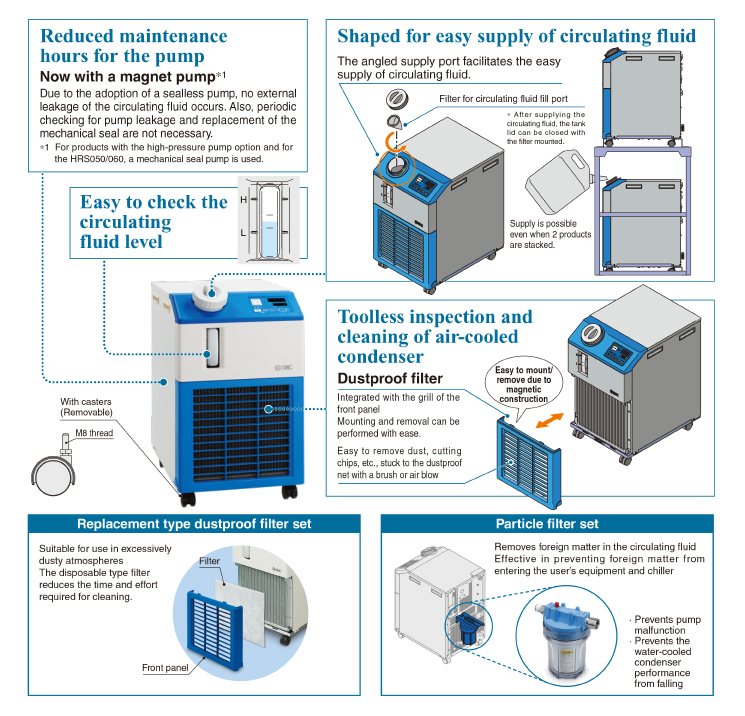 ■Convenient functions

■Self-diagnosis function and check display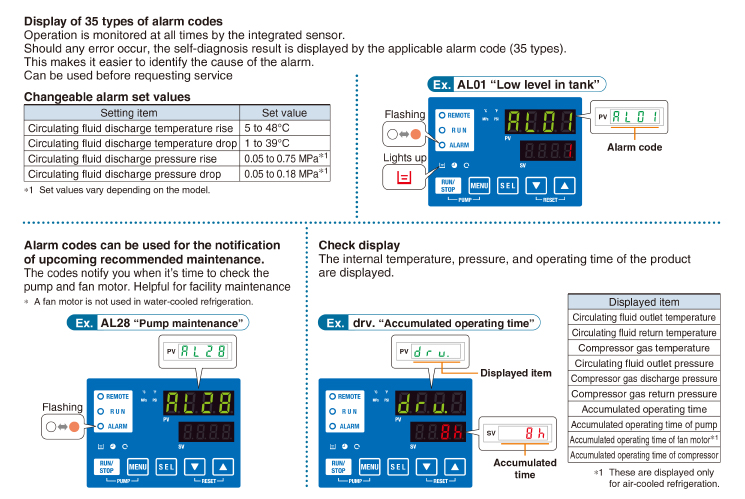 ■Communication function
Serial communication (RS232C/RS485) and contact I/Os (2 inputs and 3 outputs) are equipped as standard. This allows for communication with the user's equipment and system construction, depending on the application. A 24 VDC output can be also provided and is available for use with flow switches (SMC's PF2W, etc.).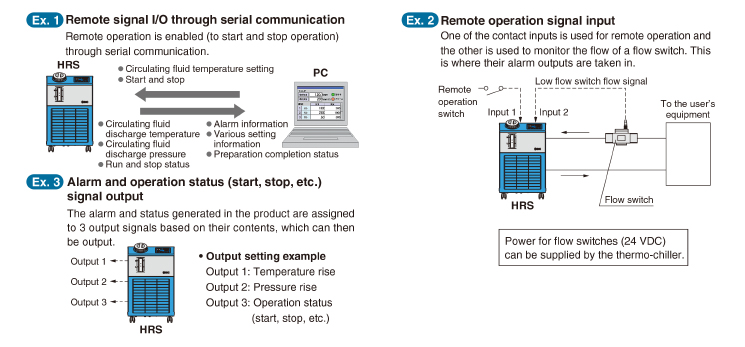 ■Global Supply Network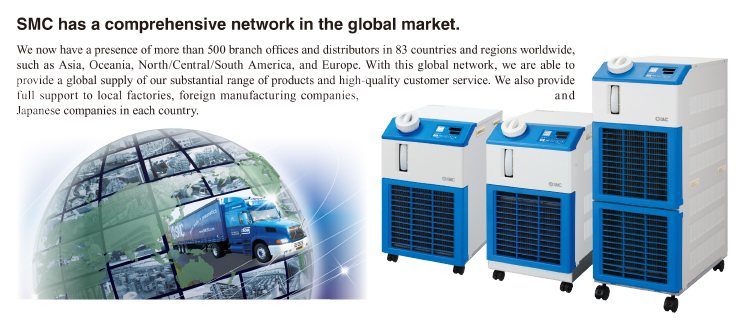 ▲Page top