Product Information »
WEB Catalog
IN_PROD_346
» Search result
Uni Elbow Type/Universal Type/Push-lock Type AS
Flow Control Equipment
»
Speed Controllers for General Purposes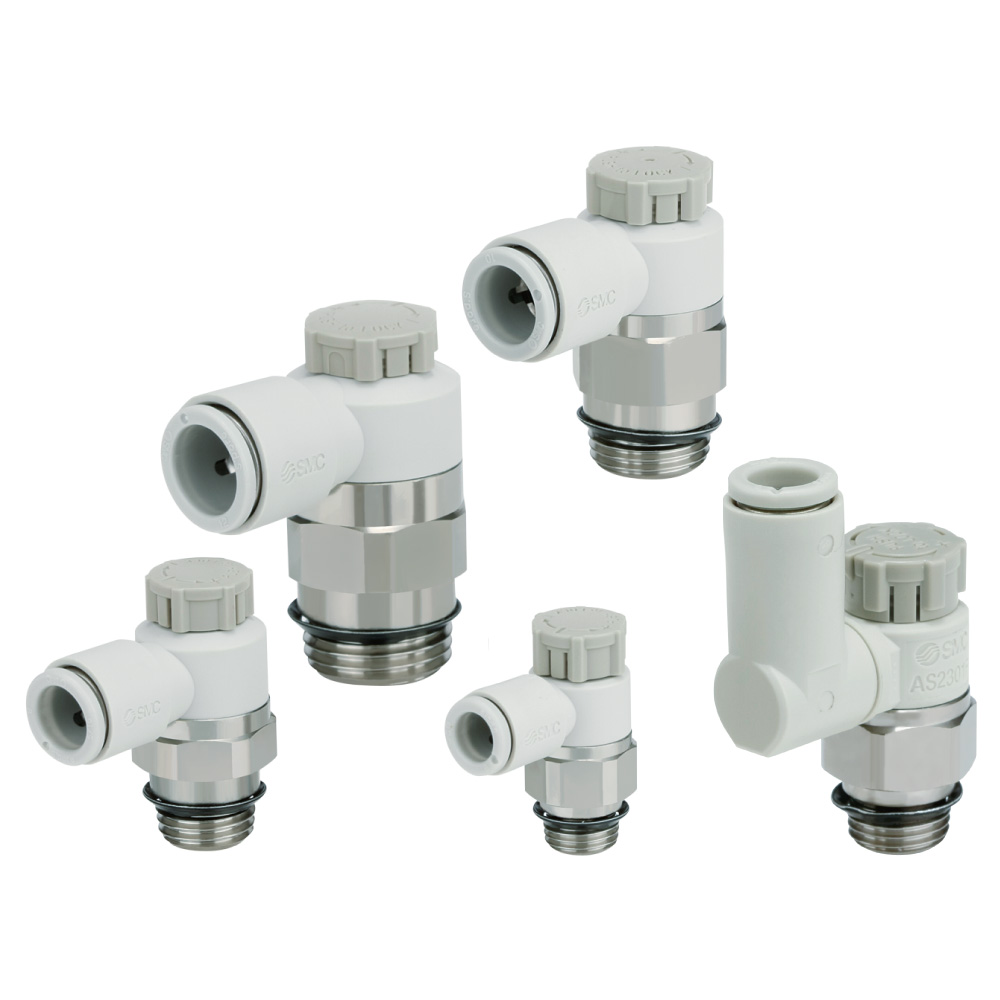 Features
・Easy to lock push-lock type
・Larger knob
・Improved tube insertion/removal
 Insertion force: Max. 30% (8 N) reduction
 Removal force: Max. 20% (5 N) reduction*
・Electroless nickel plated type is standard.
・360° swivel piping is possible. (Universal type)

* Tube removal strength is ensured to be equivalent to the previous model.
Type
Series
Port size
on the
cylinder side
Applicable tubing O.D.
Metric size
Applicable tubing O.D.
Inch size
Elbow type
Uni thread
AS22□1F to 42□1F
Uni 1/8 to 1/2
φ3.2 to φ16
φ1/8'' to φ1/2''
Universal type
Uni thread
AS23□1F to 43□1F
Uni 1/8 to 1/2
φ3.2 to φ12
φ1/8'' to φ1/2''