Applications
Compact Guide Cylinder MGP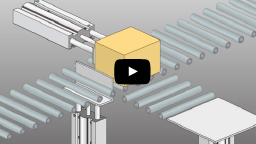 Playtime : 0m12s
・Weight reduced by up to 24% with a shorter guide rod and thinner plate.
・The space required between the bottom of the cylinder body and your equipment is reduced because of the shortening of the guide rod by a max. of 22 mm.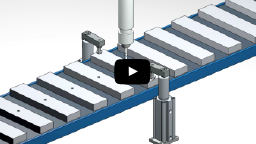 Playtime : 0m14s
・The allowable moment of inertia is 3 times higher.
(The same as the heavy-duty MK2 series)
・It is possible to mount small auto switches on 4 surfaces.
3-Position Rotary Table MSZ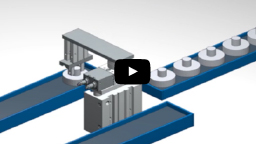 Playtime : 0m10s
・3-point-stopping is possible.
・Suitable for applications such as distributing workpieces to the left, right, and center.
・Can be operated with one valve
Vacuum Pad with Ejector (Vacuum Suction Cup) ZHP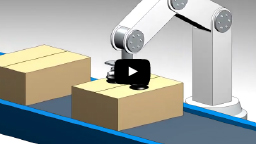 Playtime : 0m14s
・Ejector and pad are integrated. Space saving with reduced piping labor!
・2-stage ejector
 Suction flow rate increased by 50%, Air consumption reduced by 30%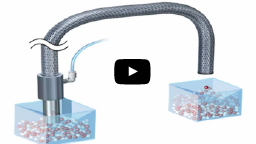 Playtime : 0m09s
・By supplying compressed air, large blow and vacuum flow rates are available.
・Large passage diameter available for the suction of machining chips, particles, etc.
・Maintenance-free
Ionizer/Bar Type IZS40/41/42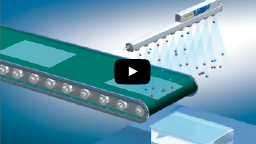 Playtime : 0m07s
・Potential amplitude of 25 V or less with the dual AC type
 (At an installation height of 300 mm)
・Rapid neutralization of static electricity by a feedback sensor
・Reduction of adjustment and maintenance labor by an auto balance sensor