ISO cylinders are designed to meet with the international standard laid down by the International Organization for Standardization (ISO).
As long as the standard number is identical, the mounting sizes are applicable worldwide.


|
For the maintenance of equipment and machines manufactured overseas.
Mounting compatibility
Transposable with cylinders manufactured overseas.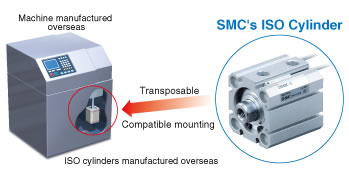 Prompt delivery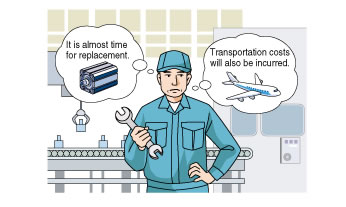 Replaceable seals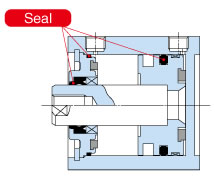 SMC's ISO cylinders feature replaceable seals. We provide this product with a seal set. This is more cost efficient than a cylinder replacement.
ISO Cylinder Lineup

Features
■Small auto switch mountable on all model types

■Easy cushion valve adjustment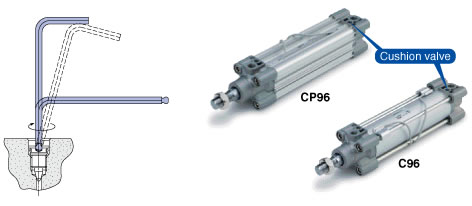 Since the adjustment of the cushion valve is performed with a hex key, even fine tuning can be easily accomplished.
Furthermore, the cushion valve has been recessed so that it does not protrude from the cover.