|

Have you experienced any of the following problems?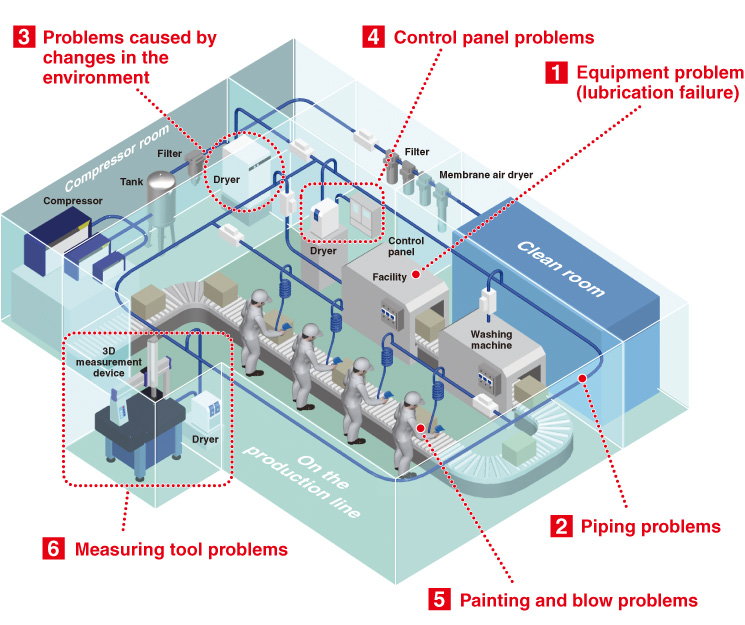 1Equipment problems (lubrication failure)

2Piping problems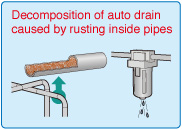 3Problems caused by
changes in the environment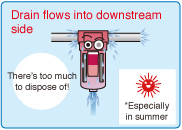 In summertime, the auto drain
processing power is easily exceeded
due to the rise in temperature.
4Control panel problems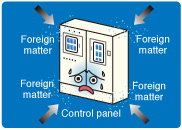 The intrusion of foreign matter
The generation of condensation inside the panel
5Painting and blow
problems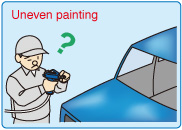 6Measuring tool problems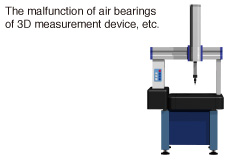 ■The importance of dryers
Compressed air generally contains foreign matter such as moisture (vapor, water droplets, etc.), oil, and dust.
While water droplets, oil, and dust can be removed by filters, mist separators, etc., vapor needs to be removed by a dryer.