Are water droplets (condensation) occurring in your tubing?
This problem can be solved by the moisture control tube / IDK!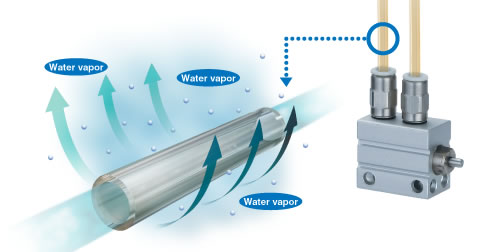 The moisture control tube ⁄ Series IDK diffuses water vapor to the outside to prevent deterioration of the cylinder.
Simply, install it like air piping.

Prevents problems with pneumatic equipment due to condensation.

No additional work or power supply required!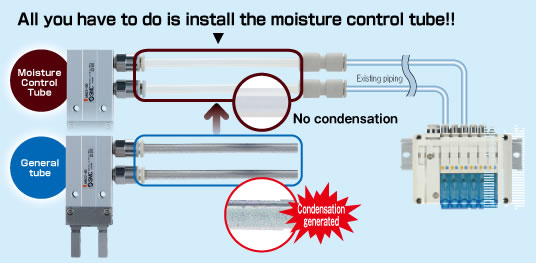 In small cylinders and grippers, the water vapor generated by adiabatic expansion liquefies depending on the piping condition and operating frequency. As a result, malfunctioning of the actuator may occur.
Moisture Control Tube IDK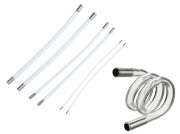 Features
・Prevents condensation in piping for small cylinders/air grippers
・Diffuses water vapor in the piping to the outside
・All you have to do is install the moisture control tube.
 Additional power supplies and works are not necessary.
Moisture Control Tube IDK

Manual
Series
O.D./I.D. (mm)
Effective length (mm)
Applicable fittings
IDK02
Linear shape
2/1.2
100
200
KQ2
IDK04
Linear shape
4/2.5
100
200
KQ2
IDK06
Linear shape
6/4
100
200
KQ2
IDK04-100-C1
Coil shape
4/2.5
100
KQ2