-
New Products
Product Information » New Products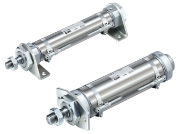 Air Cylinder
ø20, ø25, ø32, ø40
JCM Series
Updated Jun-21
A foot type and a flange type have been added.

[New]

Overall length shortened by up to 97 mm
Weight: Max. 54% lighter (0.69 kg→0.32 kg)
Various cover types available
Port size: M5, Rc1/8, and NPT1/8 available
Male and female rod ends available
With auto switch (JCDM series: JCDM)


See Catalogs
Product Features
■Overall length shortened, Height shortened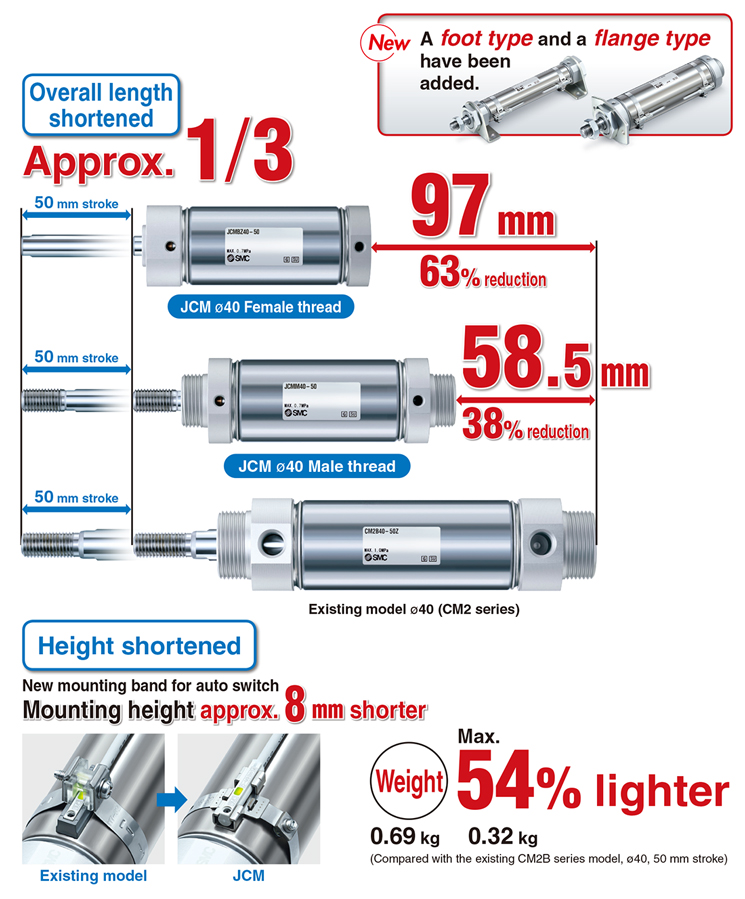 ■Various cover types available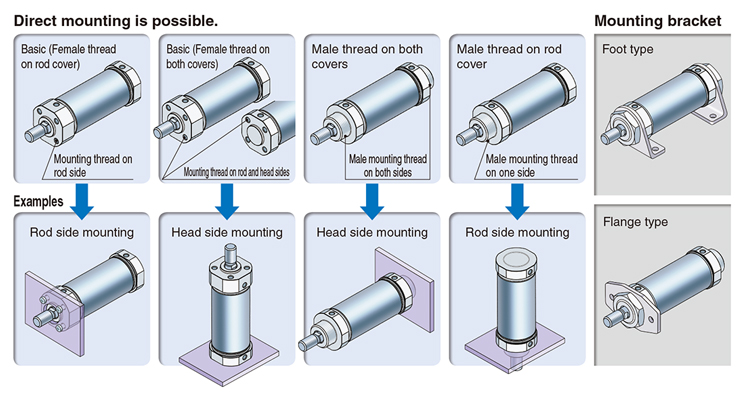 ■Port size: M5, Rc1/8, and NPT1/8 available
With M5 port, the overall length is maximum 13 mm shorter (for ø20).

■Lightweight and compact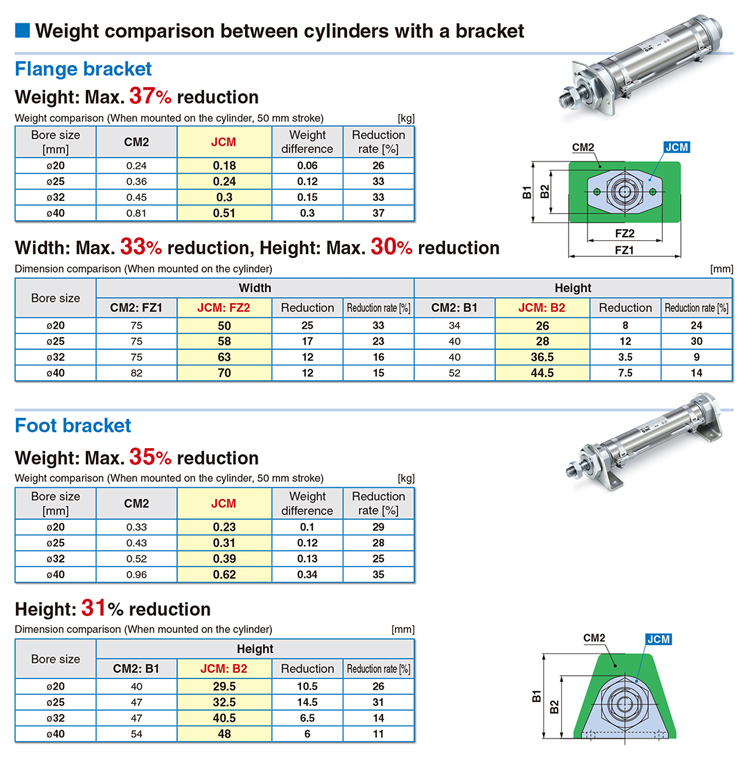 ■Part numbers for products with a rod end bracket are available.
It is not necessary to order a bracket for the applicable cylinder separately.
* Mounting brackets are shipped together with the product but do not come assembled.

New mounting band for auto switch
■Improved mounting workability
To mount the auto switch, simply insert it and position it correctly.