WEB Catalog
My List
My List Guide


Product List
Subject ⁄ Industry Classified Products
Adobe Flash Player(v16 or later) is required to view the catalog.


Thermo-Chillers (Circulating Fluid Temperature Controllers)
Thermo-chiller/Standard Type
HRS100/150
・No heater is required, as the circulating fluid is heated using only
 the heat exhausted by the refrigerating circuit.
・Compatible with power supplies in Europe, Asia, Oceania, North, Central,
 and South America
・Low-noise design: 70 dB (A)
・Outdoor installation: IPX4
・Compact, Space saving
Series
Set temperature
range
Cooling
capacity
Temperature
stability
Cooling method
Circulating liquid
HRS100
HRS150

5 to 35℃

9.5 kW
14.5 kW
(60 Hz)

±1.0℃

Air-cooled refrigeration/
Water-cooled refrigeration
Tap water
Deionized water
Ethylene glycol aqueous solution (15%)
Thermo-chiller/Standard TypeHRS100/150
Series
Download
HRS100
HRS150

■Circulating fluid can be heated without a heater.
Heating method using discharged heat makes a heater unnecessary.
Heating-up time: 1/10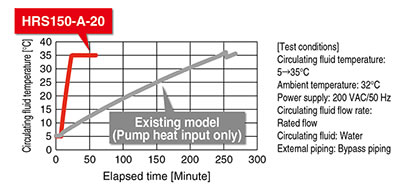 ■Cooling capacity: 10 kW/15 kW
■Set temperature range: 5° C to 35° C
■Max. ambient temperature: 45° C
■Temperature stability: ±1.0° C
■Low-noise design: 70 dB(A)
■Compact, Space-saving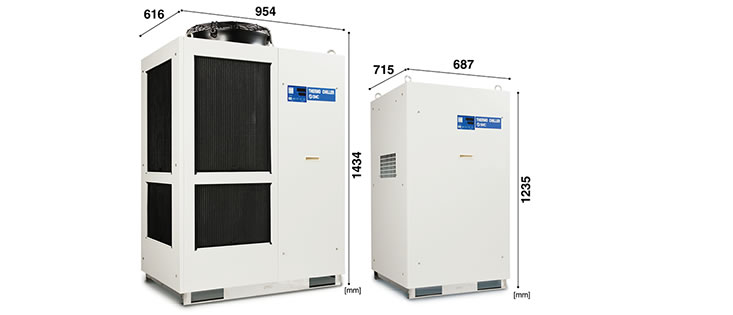 ■Electric conductivity control set
(Optional accessories)
(With DI filter + Solenoid valve kit for control)
The electric conductivity of the circulating fluid can be set with the controller monitor arbitrarily.
Set control range: 5.0 to 45.0 μ S/cm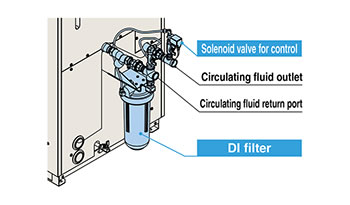 ■Relief valve set
(Optional accessories)
Prevents increase in circulating fluid discharge pressure.
(Relief pressure: 0.32 MPa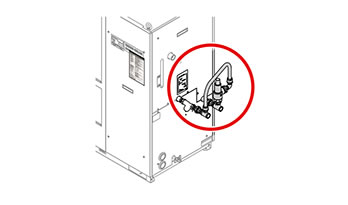 ■Power supply (24 VDC) available
Power can be supplied from the terminal block of the thermo-chiller to external switches etc.
■Improved maintenance performance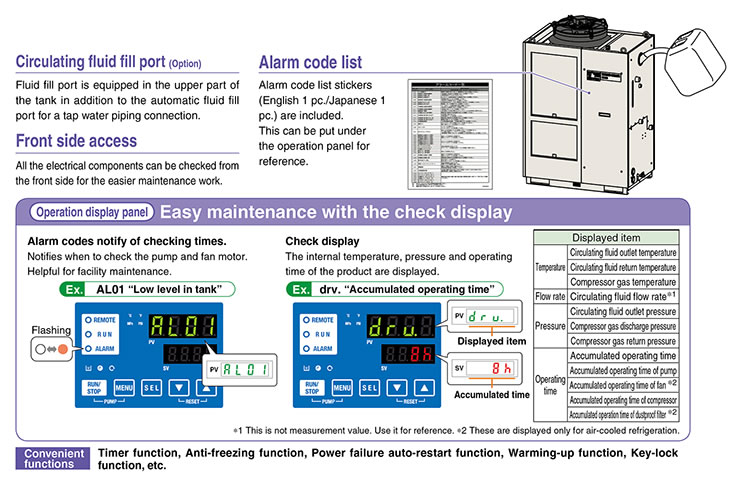 ■Communication function
The serial communication (RS232C/RS485) and contact I/Os (2 inputs and 3 outputs) are equipped as standard. Communication with the user's equipment and system construction are possible, depending on the application. A 24 VDC output can be also provided, and is available for a flow switch (SMC's PF3W, etc.).

■Makes cooling water easily available, anytime, anywhere.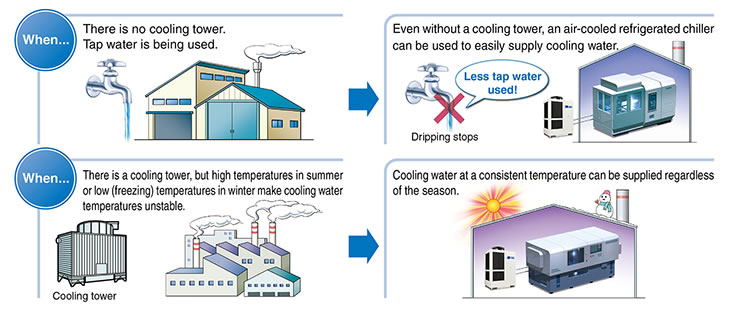 ■Applications

■Variations

■Global Supply Network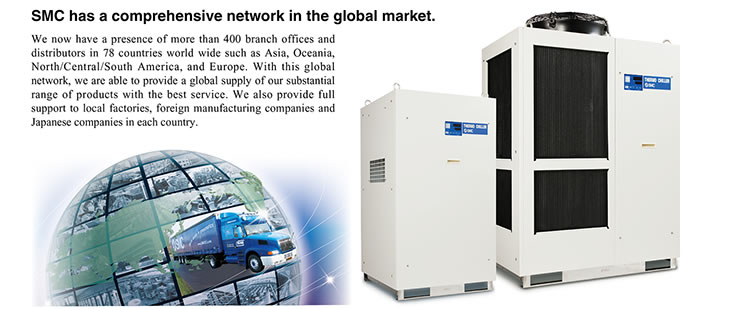 ■SMC Thermo-chiller Variations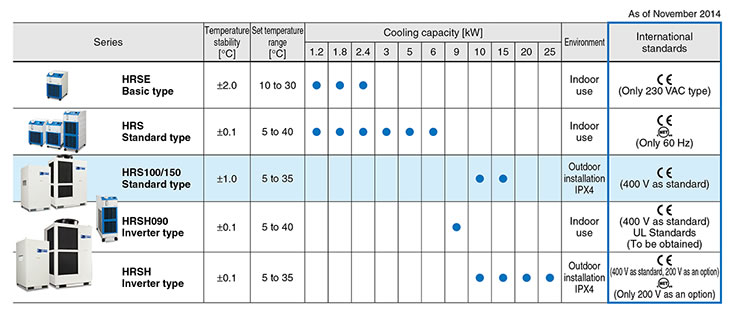 ■Circulating Fluid/Facility Water Line Equipment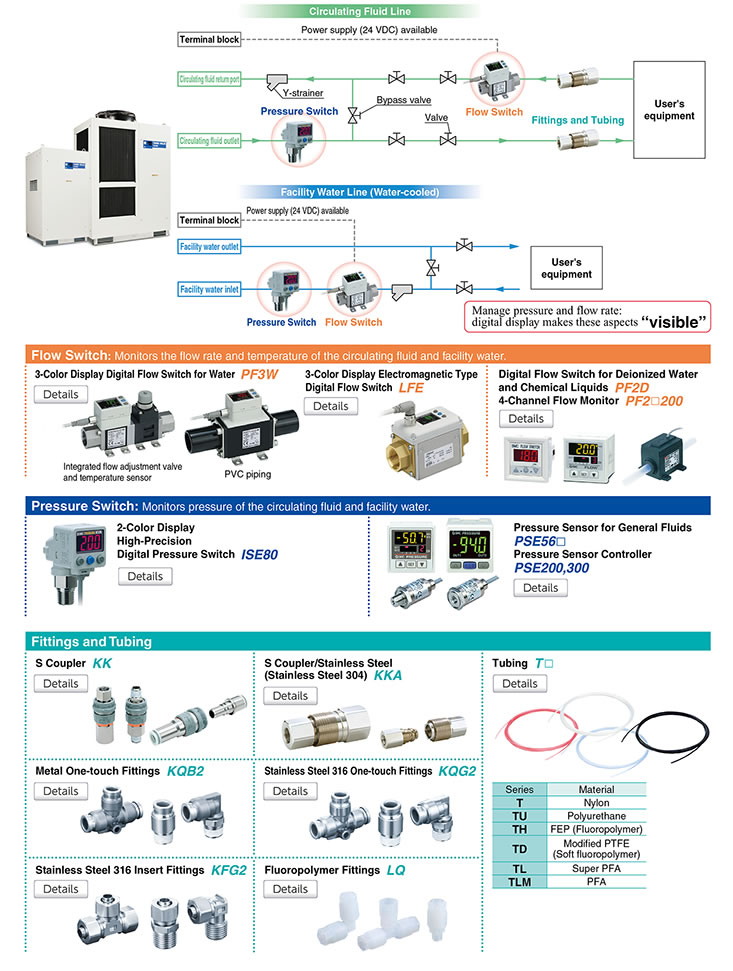 ▲Page top