Problems with compressed air
Compressed air is made by compressing ambient air. In this process, other substances are taken in with the air.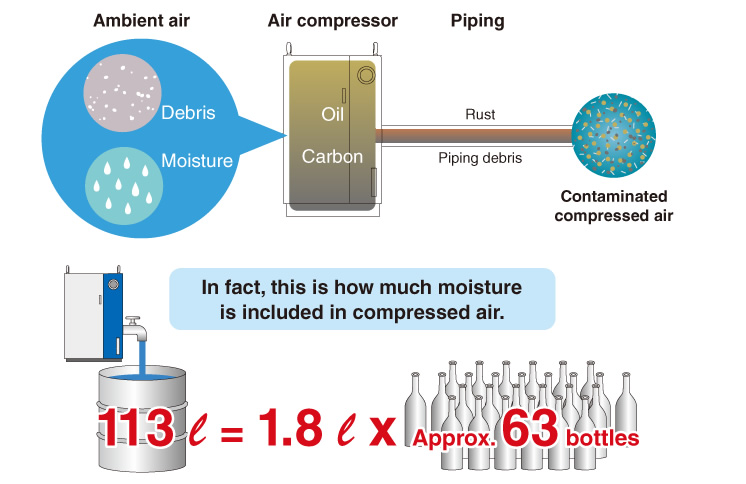 <Conditions>
Compressor output: 75 kW, Air at 30∞C and a relative humidity of 80% is compressed to 0.7 MPa for 8 hours.
Significance of a dryer
Compressed air includes foreign objects such as moisture (water vapor, water droplets), oil, debris.
Water droplets, oil and debris can be removed using air filters, mist separators, etc., but it is necessary to eliminate water vapor by using a dryer.