-
New Products
Product Information » New Products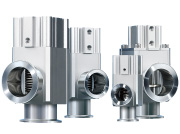 Aluminum High Vacuum Angle Valve
XL□ Series
Updated Jan-17
A model with a solenoid valve has been added.

[New]

A heat-resistant 2-color indicator solid state auto switch has been added to the high-temperature type.

[New]


See Catalogs
Product Features
■Aluminum High Vacuum Angle Valve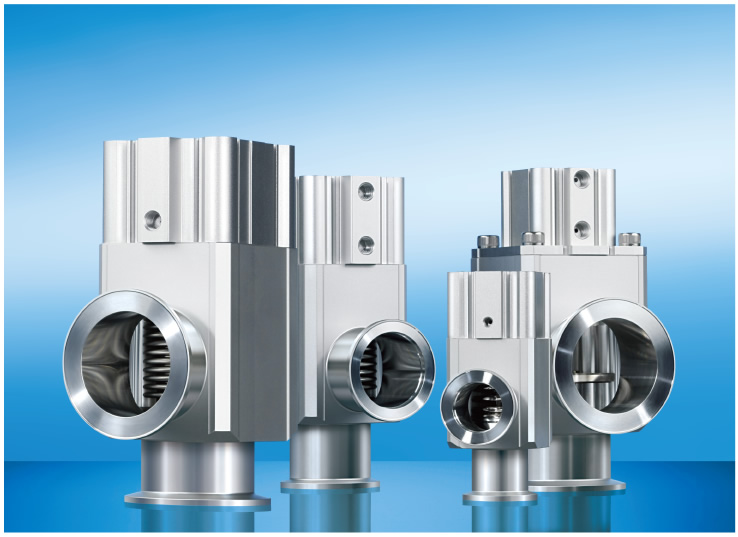 ■Aluminum bodied
Uniform baking temperature
Excellent thermal conductivity results in a uniform temperature for the entire valve body and a marked decrease in the condensation of gases inside the valve.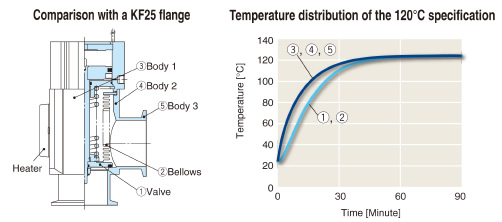 Lightweight, Compact
Large conductance, small body, excellent resistance against fluorine corrosion (body)

Low outgassing
Low outgassing makes it possible to use a lower capacity pump and also to shorten exhaust time.
Little heavy metal contamination
The valve does not contain heavy metals such as Ni (nickel) or Cr (chrome) and a low sputtering yield also helps to minimize heavy metal contamination of semiconductor wafers.
■Possible to replace the bellows
(Bellows seal type)
Bellows assembly can be replaced which reduces maintenance costs and waste materials.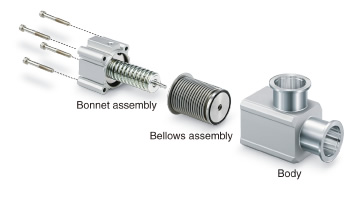 ■A heat-resistant 2-color indicator solid state auto switch is available for models with a heater. (Option)
New
・Ambient temperature: Max. 150° C (Sensor)
・2-color indicator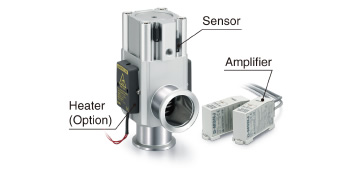 ■High Vacuum Angle Valve Series Variations