-
New Products
Product Information » New Products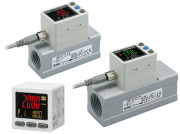 3-Color Display
Digital Flow Switch
PFMC Series
Updated Jun-17
3-Screen Display Digital Flow Monitor

[New]

Dry air, N2
3-color/ 2-screen display
Expanded flow range: Wide range of flow measurement with one product
Compact, Space saving


See Catalogs
Product Features
■Rotary Display
Display can be rotated in increments of 45° to suit the installation conditions.
Easy operation, improved visibility.
Counterclockwise 90° Clockwise 225°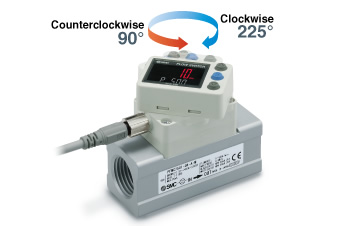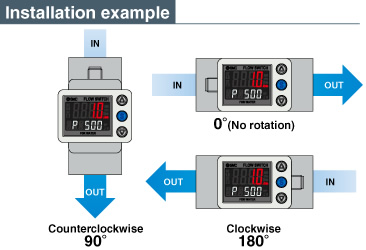 ■Response Time
Can be selected from 50 ms (0.05 s)/0.1 s/
0.5 s/1.0 s/2.0 s
Response time can be set depending on
application.


■Grease-free
■Functions
Output operation
Display color
Reference condition
Display mode
Response time
External input function
Forced output function
Accumulated value hold
Selection of display on sub screen
Display OFF mode
Setting of security code
Peak/Bottom value display
Keylock function
Analog output free range function
Error display function
■Bypass structure
Bypass structure with protruding part at the main piping, reduces the contact of moist air with the sensor, reducing degradation of the sensor and maintaining accuracy.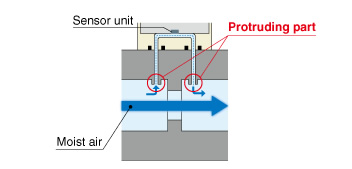 ■3-Screen Display Digital Flow
 Monitor
NEW
Allows for the monitoring of remote lines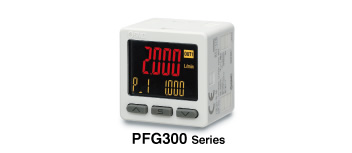 ■Applications

■Example of recommended pneumatic circuit

■Digital Flow Switch to Save Energy!
Flow control is necessary for promoting energy saving in any application.
Saving energy starts from numerical control of the flow consumption of equipment and lines and clarification of the purpose and effect.

■Flow Switch Flow Rate Variations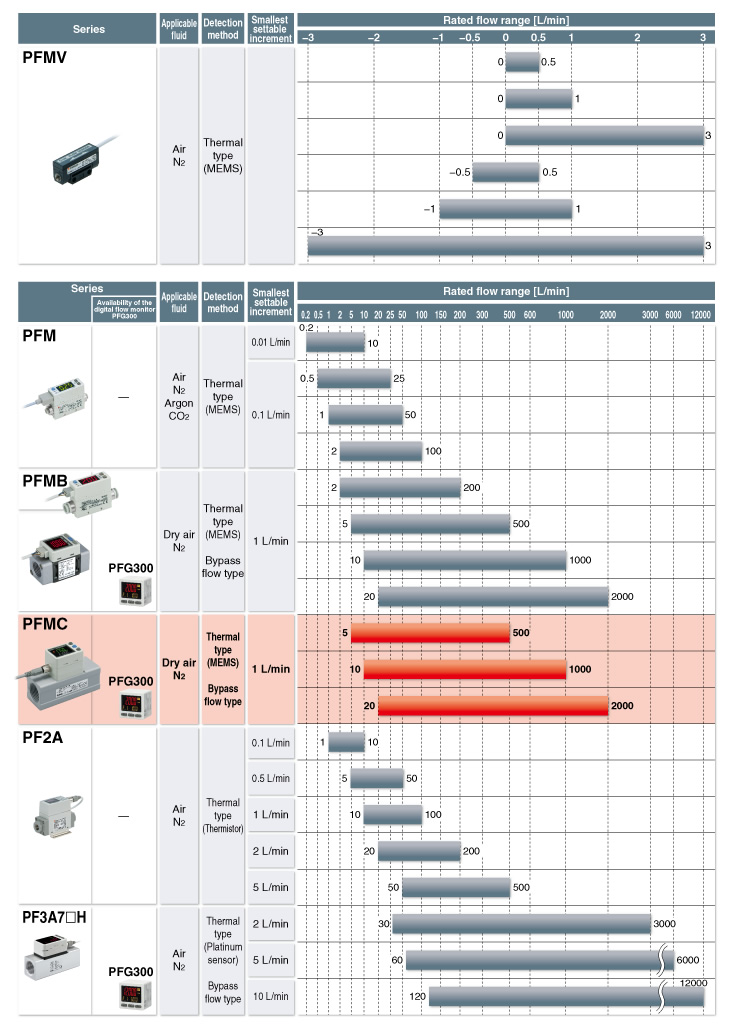 ■Flow Switch Variations/Basic Performance Table