-
New Products
Product Information » New Products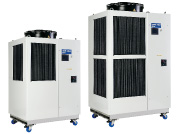 Circulating Fluid Temperature Controller
Thermo-chiller Dual Channel Refrigerated
Thermo-chiller for Lasers
HRL Series
Updated Aug-19
Temperatures for 2 fluid channel systems can
be controlled individually by one chiller.
Space saving, Reduced wiring
Footprint 22% reduction
One power supply system for 2 channels
Energy saving
Power consumption reduced by 30%


See catalog
Product Features
■Temperatures for 2 fluid channel systems can be controlled individually by one chiller.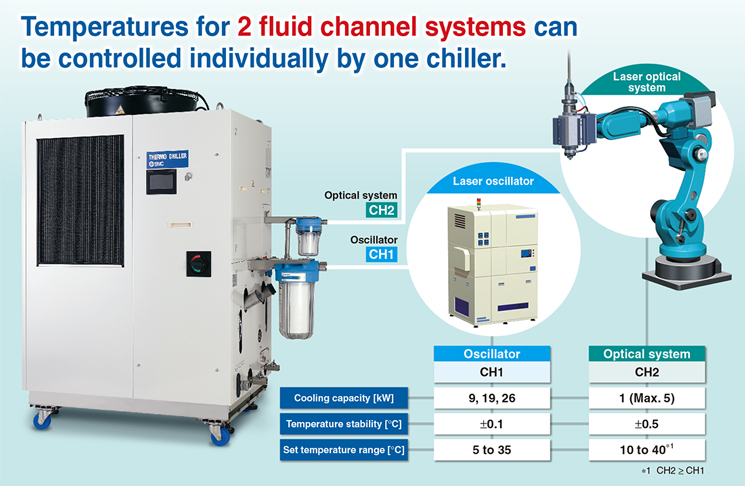 ■Space saving, Reduced wiring
Space saving

Keeping the size similar to the (HRSH series) single chiller, the temperature of 2 fluid channel systems are controlled individually.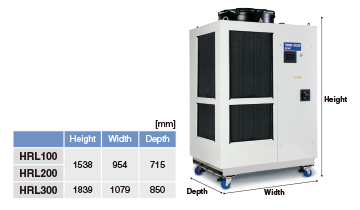 ■Energy saving
●Inverter control
The inverter respectively controls the number of motor rotations of the compressor, fan and pump depending on the load from the user's equipment.