-
New Products
Product Information » New Products

NEW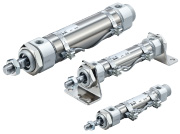 Air Cylinder
ø20, ø25, ø32, ø40
CM2 Series
Updated Aug-21
Cylinder with rod end bracket is standardized.
Interchangeable in mounting with the existing model
Various mounting bracket options
Mounting brackets suitable for various installation conditions
Improved mounting flexibility
Part numbers for products with a rod end bracket and/or a pivot bracket available
It is not necessary to order a bracket for the applicable cylinder separately.
Easy fine adjustment of auto switch position
Overall length is shortened with boss-cut type.
With auto switch (CDM2-Z1)


See Catalog
Product Features
■Air Cylinder CM2 Series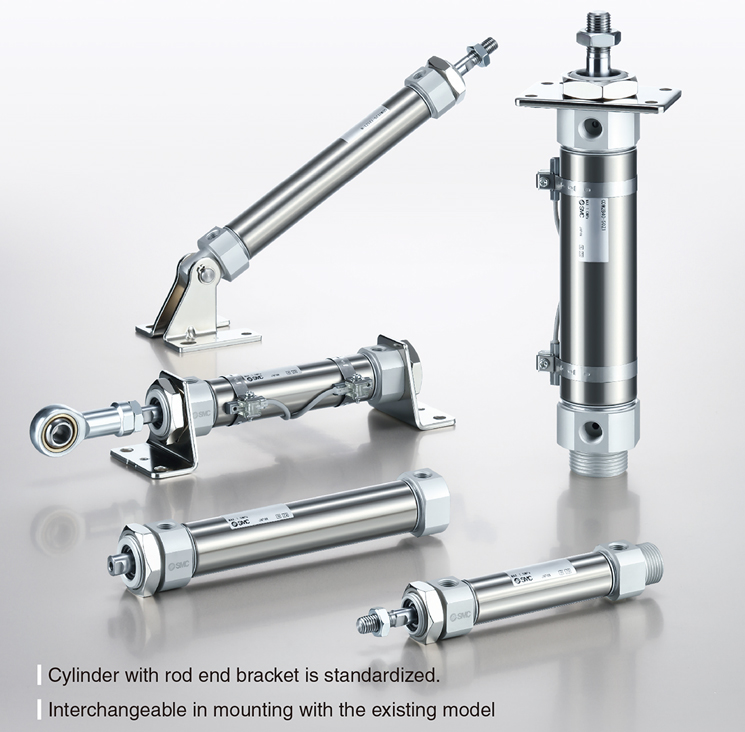 ■Series Variations

■Various mounting bracket options
· Mounting brackets suitable for various installation conditions
· Improved mounting flexibility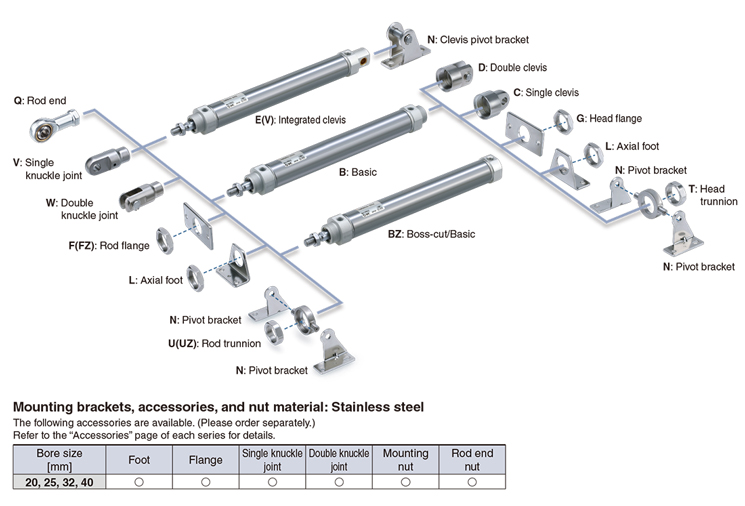 ■Part numbers for products with a rod end bracket and/or a pivot bracket available
It is not necessary to order a bracket for the applicable cylinder separately.
* Mounting brackets are shipped together with the product but do not come assembled.

■Easy fine adjustment of auto switch position
Fine adjustment of the auto switch set position can be performed by loosening the auto switch attached screw without loosening the auto switch mounting band. Operability improved compared with the existing auto switch set position adjustment, where the complete switch mounting band requires loosening

■Overall length is shortened with boss-cut type.
Boss for the head cover bracket is eliminated and the overall length of cylinder is shortened.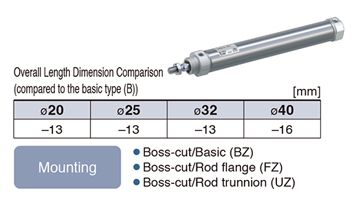 ■No environmental hazardous substances used
Compliant with EU RoHS 10 directive
■Specifications, performance, and mounting method are the same as those of the existing model.
■Stroke Variations