Message from Managing Director, Mr David Wong, SMC Corporation (Singapore) Pte. Ltd.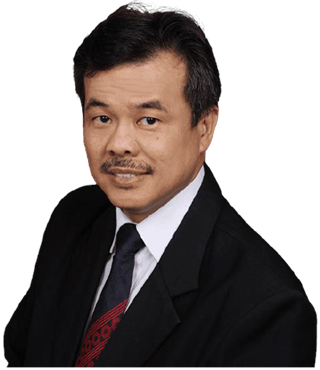 Year 2020 is likely to be remembered for the Covid-19 pandemic more than anything else in the world. The whole world was put to a test on its readiness to cope with this pandemic that has taken many lives and wrecked conventional business models. Many industries are badly affected and are still struggling to return to business norms.
As economies and businesses adjust to new norms, demand for digitalization and virtual communication devices were in sudden surge as the proliferation of growth due to the demand for 5G, IOT, AI and others continues. Businesses also started to emphasize on sustainability, CO2 reduction, energy savings and reduced footprints in their long term plans.
This resulted in an earlier adoption of Electric vehicles by numerous developed countries that fuelled the sudden demand for semiconductors once again. It may have resulted in a global shortage of chips in the short run but Asean countries in particular will benefit from the opportunities that it brings. We remain optimistic with our growth potential and will work hard to meet the urgent demands of our customers.
SMC has always been well regarded for our commitment to global production and supply chain management, including extensive sales and service network support to our customers. Amid the disruption of manufacturing supply chain globally caused by parts delay, SMC shall continue to work hard in ensuring the reliability of our global supply chain and communication network, to be able to remain resilient and upbeat in ensuring short lead time and smooth delivery of our products to meet customers' needs and requirements.
As a strong advocate of corporate social responsibility, we work hard to promote a sustainable society by minimizing our carbon impact on the environment in every single possible step. Our focus on reduction of CO2 emission has positioned SMC to become the world leader in the pneumatic automation industry. Our typology approach of CO2 optimization is focused on consuming less materials with essential processes for our manufacturing by producing many new improved, innovative products that are more compact, light in weight, more energy-efficient and with comprehensive centralized communication and control of system in helping our customers to significantly reduce carbon footprints of their plants and factories.
Lastly it has been a year of trials and challenges that we all wish will pass soon, we would like all our customers, suppliers, business partners and staff to stay safe, stay healthy, stay upbeat; and look forward to more successful years ahead.