WEB Catalog
My List
My List Guide


Product List
Subject ⁄ Industry Classified Products

EU F-Gas Regulation-compliant Refrigerated Thermo-chiller
HRZ-F
・More effective energy-saving is achieved through use of a DC inverter compressor
 and an inverter pump.
・Energy saving
 The inverter controls the number of motor rotations of the compressor
 and pump according to the load from the user's application.
 Power consumption: Max. 65% reduction
 Facility water: Max. 67% reduction
・High performance
 Temperature stability: ±0.1°C (When a load is stable)
 Cooling time: Max. 46% reduction (SMC comparison)
・Refrigerant: R410A (HFC)/R448A (HFC/HFO)
Series
Set temperature
range
Cooling
capacity
Temperature
stability
Cooling
method
Circulating fluid

HRZ-F

-20 to 40℃
10 to 60℃
-20 to 90℃

2 kW, 4 kW, 8 kW, 10 kW

±0.1℃

Water-cooled
refrigeration
Fluorinated fluids
Ethylene glycol aqueous solution
Tap water/Deionized water
EU F-Gas Regulation-compliant Refrigerated Thermo-chillerHRZ-F

■More effective energy-saving is achieved through use of a DC inverter compressor and an inverter pump.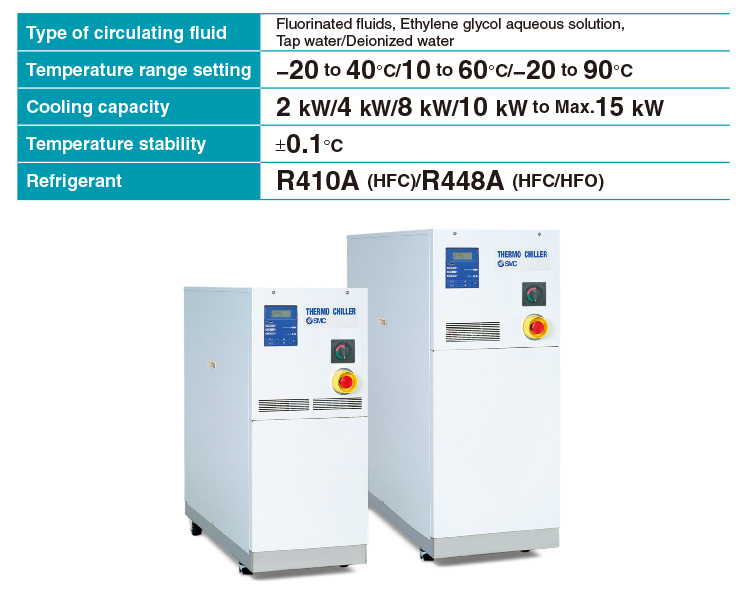 ■Energy Saving
The inverter controls the number of motor rotations of the compressor and pump according to the load from the user's application.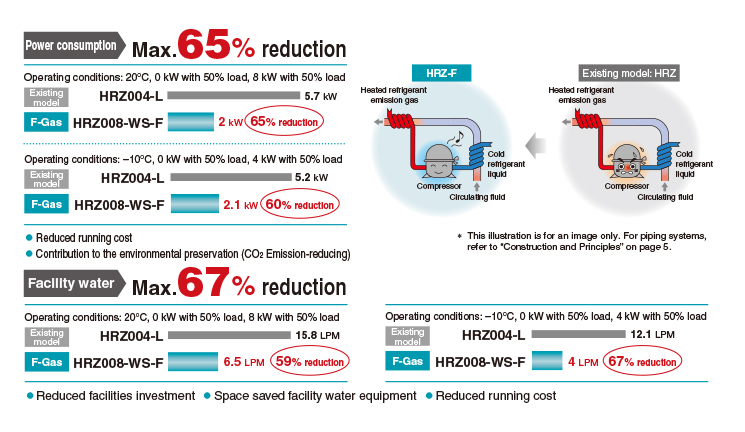 ■High Performance

■Fluid contact parts adopt the materials compatible for various circulating fluids. (Stainless steel, EPDM, etc.)
○ Fluorinated fluids: Flourinert™ FC-3283, FC-40, GALDEN® HT135, HT200
○ 60% ethylene glycol aqueous solution
○ Deionized water/Tap water
Regarding the fluid other than the above, please contact SMC. Flourinert™ is a trademark of 3M. GALDEN® is a registered trademark, belonging to the Solvay Group or its corresponding owner.
■Easy Maintenance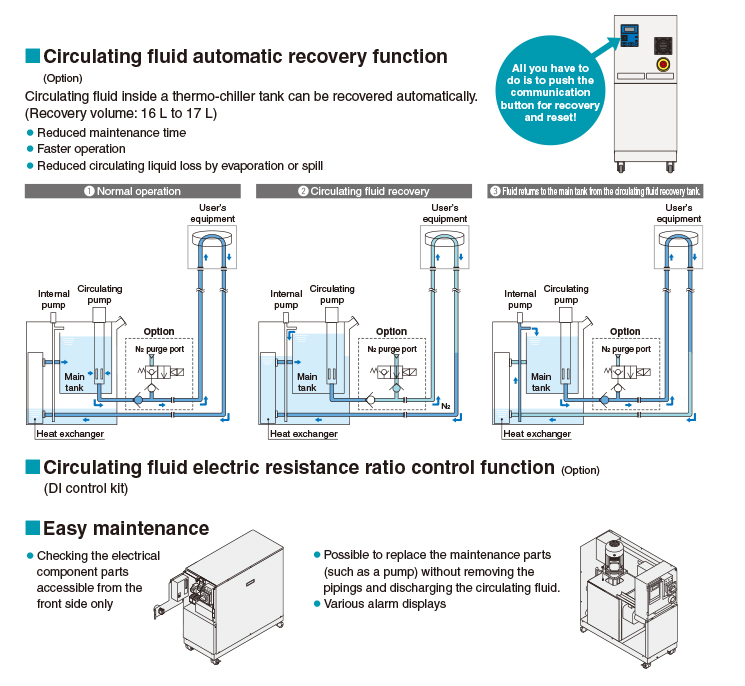 Click here for information about EU F-Gas Regulation (517/2014)

■Variations

■Applications

■Construction and Principles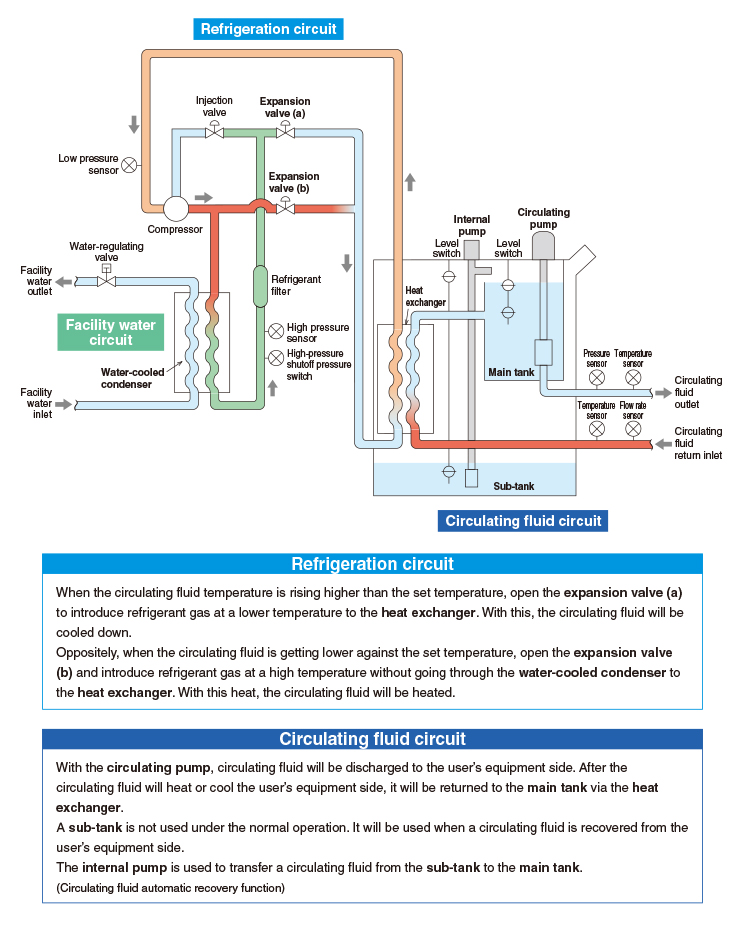 ▲Page top