Support / Contact Us »
FAQ
WEBCatalog
Instruction Manuals
Contact Us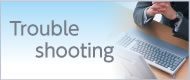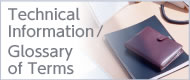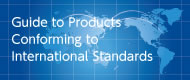 |

Electric Actuators
Is it possible to switch LECA6/LECP6 actuators to a backward movement while they are moving forward?



Yes. It is possible you can switch by executing a step data to go backward during a forward movement. If operation data indicating insufficient deceleration, an alarm will be generated. In that case, please review the step data.
〔Example:instruct as positioning operation, operation method:ABS, step No.1=50mm, step No.2=0mm and move it forward by instructing step No.1. If you instruct step No.2 along the way, it will move backward and stop at position 0mm. 〕 with an exception LEL actuator which will complete the current movement.